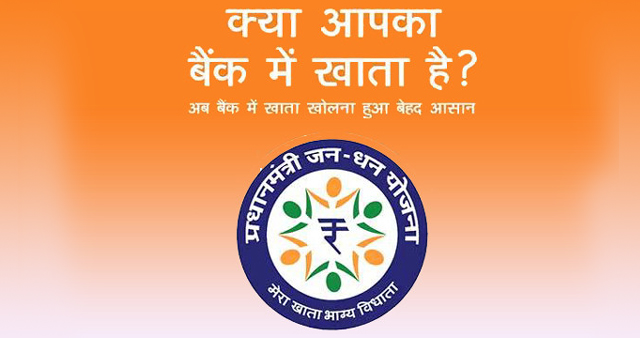 The Finance Ministry has announced that overdraft facility of Rs 5,000, which was proposed under the Pradhan Mantri Jan Dhan Yojana (PMJDY), can also be availed by the existing savings bank account holders.
As per the Finance Ministry statement, the facility will be available to all existing savings bank accounts on application and depend on the satisfactory operation of the account. The announcement is aimed to clarify that people, who wish to get the insurance benefits of the PMJDY, do not need to open a Jan Dhan account separately.

The existing bank account holders need to submit an application to the concerned bank branch in order to get the RuPay debit card via which they would be able to avail the linked insurance benefits.
RuPay debit card holders would get the insurance benefits that would include accident cover of Rs 1 lakh and life cover of Rs 30,000.
The Finance Minister has stated that in the absence of official valid documents or Aadhaar numbers, people can still open a bank account under PMJDY by submitting two copies of signed photographs at the bank branch. These accounts will be called small accounts that would be normally valid for 12 months. Such accounts shall be continued subject to showing of proof that he/she has applied for any of the officially valid documents within 12 months of opening of the small account.