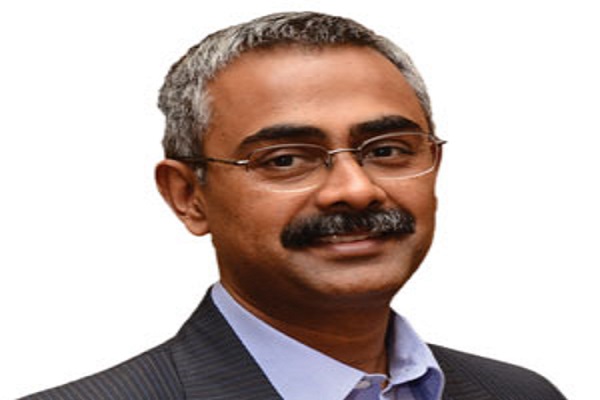 Cloud has become omnipresent…irrespective of what we do today on our phones or tablets or desktops, eventually the content is coming from some kind of Cloud — public or private, Ravi Gupta, says in an interview with Souvik Goswami of Elets News Network (ENN)
As the vertical head of an enterprise, what is your main area of operation with regard to the BFSI space?
Our main area of operation in the BFSI domain is banking applications, core banking and branch-level as well as field automation. We operate through a set of verticals focussing on separate segments, like Energy and Utilities, Manufacturing, BFSI, High Performance Computing (HPC), and IT-enabled Services (ITeS). Our team comprises people who have expertise in these different verticals. Essentially they try to make sure that customers are aware of technological advancements taking place in the field of IT and then relate those with their own applications.
What kind of innovations Intel is planning to serve the BFSI sector better?
If we categorise the evolution of technology usage in the BFSI space, it started with back-end automation. Largely, it started with branch-level automation, implying that the first level of customer service could be done by the desktop PCs in a branch without doing any book-level entry. Second phase was the core banking, which comes after the branch level automation in which data is recaptured and analysed by the back end. Intel's role in this area revolved around servers and server applications which includes large database, ARPs, supply chain, customer response management etc. If we look at it today, that analogy of trans-level automation at desktop and server at the back-end has shifted to tablet as a device and Cloud as an infrastructure.
Looking at BFSI from an evolution point, right now we are at BFSI 3.0, which means customer facing operations are now not necessarily handled by branches. Those can be done by people in street through hand-held solutions. The analysed data does not necessarily go to their data centres, as it could go to a Cloud-based data centre. So, that is the evolution we are witnessing at present. Intel aims to make sure that technological device that we are using for running these applications gives near-PC experience, and secondly, the processing is independent of the customer location.
In this context, what is the role Cloud and big data are playing?
Cloud is becoming omnipresent. Irrespective of what we use today on our phones or tablets, eventually the content is coming from some sort of Cloud — public or private. eGov applications are hosted on a government-based Cloud. Given this environment, most of the companies including banks are now looking at utilising the information sent by your device to know customer preferences. For instance, SBI now offers discounts on select outlets for online and offline purchases to their customers. Every time they make a transaction with their bank's card, the messages travel to the bank, and it comes to know about their interest places. So, banks get those information not directly from the customers but from their phones.
Similarly, most of the organisations use your phone to find out your location preferences, the route you travel every day, etc. All this information that goes to Cloud eventually has to be analysed in a business-centric manner.
Also Read: 'Usable Tech' can Make FI Happen'
When you talk about Cloud or big data, there are apprehensions in the government agencies. What is Intel's strategy to dispel those apprehensions?
Cloud is a reality today, and the sooner people accept this fact, the better it would be. The apprehensions are largely due to the fact that there could be public sector policies, which today do not allow the data to reside in an undisclosed location. So, largely the work around is to have private Cloud which most of the public sector banks and public sector organisations are eyeing today. It means their data is omnipresent and they need not be colocated only at Noida or Mumbai.
Public sector policies, however, still need to know where the data is located. For this reason, third party Cloud may not be an option for them.
Also Read: A pillar of strength, Always
For financial inclusion, the government is trying to reach out to the rural base. How do you think Intel will fit into the scheme of things?
From government's viewpoint, every household should have a bank account where they can save money, get interest and transact directly with transparency. From our angle, financial inclusion largely means that the banks have the responsibility of increasing their bank share in rural or urban areas. It should be easy to operate for anybody. On seeing a rupee icon, even an illiterate person should be able to understand how to execute the transaction process. It should be easy and unified across the rural and urban areas. Besides, whatever we do in office base, we should also be able to do on tablet without losing performance, context or connectivity.
Adoption of tablet had been slow in the past largely because one could not use it for every single thing but with Intel coming into tablets with x86 technology, things have become easier, as the same architecture can be used in servers, work stations, laptops and tablets now. So, this is easy for developers and bankers, as they would be able to use their existing apps on phones as well as on tablets.
"Cloud is a reality and the sooner people adopt it, the better it would be. As of now, overall dependence on infrastructure is too high"
What do you think are the challenges for Intel in becoming a part of the financial inclusion drive?
On electronic side, e-financial inclusion will not happen unless we have connectivity in all places. For us, connectivity is the enabler. Service providers like Vodafone, Airtel and others have very similar targets like bankers. For instance, by the end of this year they would provide 2G-3G connectivity to 5 million households. If that happens, it will definitely help in driving e-financial inclusion. BSNL unfortunately does not have the last-mile connectivity everywhere. But it is an opportunity, as we see this challenge as an enabler.
Merging connectivity and content is also important, as when people buy a certain device, we must provide them with not only connectivity but also content, no matter whether that content relates to education, infotainment, banking, financial inclusion or Aadhaar. So, that is the enabler which we are looking forward to work on.
What is your vision for the growth of Intel in the Indian space?
In the Indian space, we have set an ambitious goal for ourselves. Firstly, by the end of this decade, we look forward to Intel becoming part of every medium that can connect people together. That medium can be a phone, tablet or a hearing aid. Starting with technology, we would like to be inside every device that binds the globe together. Our goal is to be part of every space where communication takes place. There are a few differentiators that Intel offers. What Intel brings something more than just a device, as it would be stitched to a solution and optimised to give you a near-PC experience.