Career Glimpse
Kiren Rijiju, the incumbent Union Minister of State for Home, was born in Nafra region of West Kameng district of Arunachal Pradesh on November 19, 1971. He did his Graduation from Hansraj College, Delhi. Rijiju, also a Law Graduate from the Campus Law Centre of Delhi, has earlier served as a Member of Khadi and Village Industries Commission from 2000 to 2005. He was also a member of the 14th Lok Sabha. He had initiated 91 debates in the 14th Lok Sabha, one of the highest by any MP from Arunachal Pradesh. Rijiju also adorned the 2012 Commonwealth Games Organising Committee as its Member
The Home ministry is already in the process of deploying more and more ICT tools for an effective e-governance, and if need be, we will go for further enhancements, Union Minister of State for Home Kiren Rijiju tells Gautam Debroy of Elets News Network (ENN)

As the Minister of State for Home, what are your priority areas?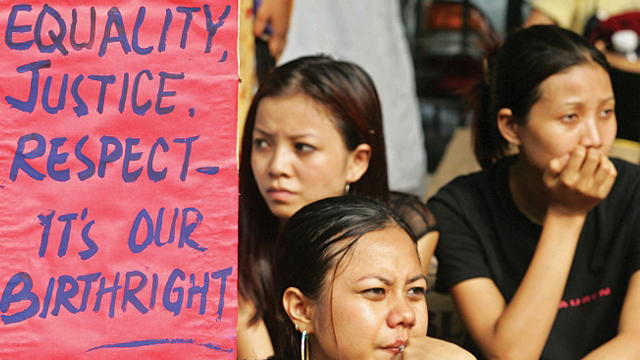 The Ministry of Home Affairs has a huge responsibility of maintaining peace and security in the country. I am here to assist my senior minister to ensure that the responsibility and mandate given to us is discharged with due sincerity and dedication. We have prioritized some areas which call for urgent attention like internal security, security of women and older people, security of the people of north-eastern region and securing the international borders to prevent infiltrations from the neighbouring countries. Besides, our priorities also include making maximum efforts with an aim to build confidence among the people, no matter which part of country they reside in.
Any plan to review the policies of your ministry formulized by the erstwhile UPA Government?
We are going to examine some of the policies introduced by the previous two successive UPA governments. We will find out if any policy is not effective or is in need of critical review. Of course, we will continue with some policies which are yielding positive in nature. However, we will take a call only after seeing presentations from various departments of the ministry on whether we need to continue with some of the policies of the previous government or not.
As honorable Prime Minister Narendra Modi has laid down some guidelines for all the ministries, my senior Rajnath Singh ji has already made his intention clear on how to go ahead with the guidelines. So, in a very short period of time, we are going to have a very concrete action plan. And yes, we will also have a new chapter containing the possible road map for each plan, because suggestions without a well laid down course of action don't take you anywhere. As we are targeting some of the critical areas, which have not been even looked at for a long time, like ongoing talks with insurgent outfits in J&K or for that matter, in Northeast. When talks begin with militants, we can't continue with the talk process eternally… there needs to be an end. So, all in all, we have started the work on a very positive note and we are hopeful that we will definitely get some good results.
'We need to sensitize people (on atrocities against NE citizens) across the country that northeastern people also need to be taken care of. Whenever an incident takes place against a person from the Northeast, our motto of "Unity in Diversity" is sent into tatters and the spirit of national integration is attacked'
Every now and then we hear about mishaps taking place with people from the North-East in different metro cities of the country. Have you given a thought to preparing an action plan to stop this kind of incidents?
I have already asked my officials for a detailed presentation on the issues relating to atrocities against the people from the northeast region. After going through the technicalities involved, we will issue directives shortly to all the state governments to ensure security of the northeasterners. We will also have some social awareness drives to sensitise the people across the country that northeastern people also need to be taken care of. Whenever an incident takes place against a person from the Northeast, our motto of "Unity in Diversity" is sent into tatters and the spirit of national integration comes under attack. So, we have to go for awareness campaigns through which we can influence the mindset of the people. We have other government apparatus like police, judiciary and others, but first of all, we have to create sensitivity amongst the people.
ICT is a powerful tool for governance. Do you think your ministry needs to come up with a fresh set of norms for better utilization of ICT tools?
Yes, definitely! We need to do that. In fact, we have already started enhancing our capacity in the field of Information and Communications Technology. Our teams in coordination with other international agencies have already started on customized improvisation of the ICT gadgets. We have a homeland security agreement with the United States of America, which aims to improvise our various gadgets. We are prepared to face any challenges related to the modern communications technology. Our ministry is already in the process of deploying more and more ICT tools for an effective e-governance, and if required, we will go for further enhancements.
Elets Technomedia is organising a national summit on Cloud Governance. Any message from you?
I wish the Elets Technomedia all success for CloudGov summit. I hope the summit will further explore the possibilities on the advanced use of Information and Communications Technology. And, given the participation of both public and private sector stakeholders, the summit is destined to reach the logical conclusion.
eGov Magazine is an initiative of Elets Techomedia Pvt Ltd existing since 2003.
Now, Elets' YouTube channel, a treasure of premier innovation-oriented knowledge-conferences and awards, is also active.
To Subscribe Free Click Here