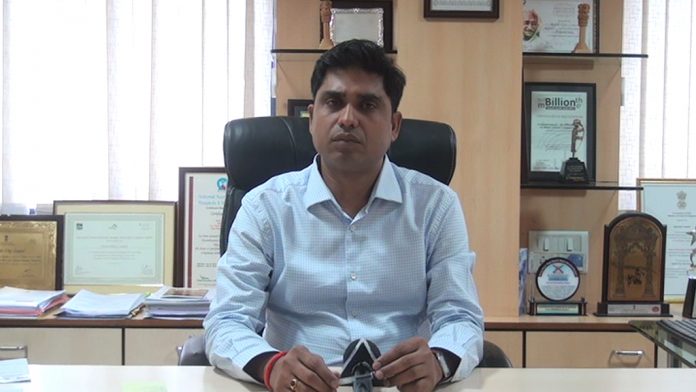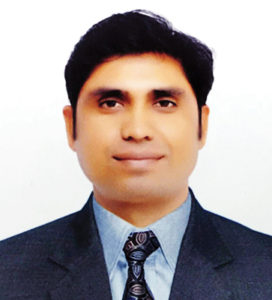 Banchhanidhi Pani, Collector & District Megistrate, Sabarkantha, Gujarat, sheds light on the innovative biometric enabled ATM cards project that has been successfully implemented in Sabarkantha district in Gujarat
Credit availability and proper saving mechanism are very important for economic development of any country. In order to cater to the challenges of introducing such systems in rural areas and tribal extensions, the Tribal Development Department and District Administration decided to go in for a "Technology based Financial Inclusion Project".
The initiative has been started under Tribal Development Department, Government of Gujarat, through the Development Support Agency of Gujarat (D-SAG) in association with District Collector & Dena Bank in two ITDP blocks of Sabarkantha district viz. Khedbrahma and Vijaynagar. The project is funded under Article 275(1) of the Constitution of India, which is meant for development of Infrastructure in remote tribal areas.
Sabarkantha District Profile

Sabarkantha is a district in Northeast of Gujarat with its administrative headquarters at Himmatnagar. Sabarkantha constitutes of 13 blocks, out of which 4 are identified as "Tribal Blocks" under Integrated Tribal Development Programme (ITDP) namely Khedbrahma, Vijaynagar, Bhiloda and Meghraj. It is one of the six districts in Gujarat currently receiving Backward Regions Grant Fund. (BRGF). Tribal areas are basically characterised by hilly terrain, rocky soil, uncertain rainfall and presence of large tracts of forest land. Tribal villages constitute of multiple faliyas (hamlets) which are scattered and isolated owing to their restrictive locations and lack even the basic amenities like approach roads, electricity, secondary schools, banking services etc. Tribal people have low incomes which are seasonal in nature and small money saved is kept idle in their homes.
Gujarat is one of the few states to have the Pilot Electronic Fund Management System (E-FMS). Vijaynagar block is the pilot block of Gujarat to implement the system for disbursal of MGNREGA wages. It has achieved 100 percent linkages to bank accounts.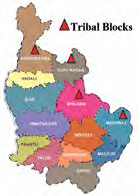 SABARKANTHA DISTRICT PROFILE
Total Area
739012 Hectares
Cultivable Area
456832 Hectares
Irrigated Area
230370 Hectares
Population
20,83,416 (Census 2001)
Panchayat
736
Revenue Villages
1372
Litcracy Rate
76.6%
Tribal Blocks
Khedbrahma, Vijaynagar,
Meghraj, Bhiloda
Tribal Population
18,56,547 (Census 2001)
Tribal Literacy Rate in
24%
Project Area

Background of the Initiative
Due to the unavailability of a proper banking system, the cash was disbursed through postal services and this often resulted in 10-15 days delay in cash transfer. It involved a human interface, and lacked transparency and was liable to corruption. The tribal people needed a financial system that could offer low transaction costs, convenient operating time, minimum paper work, frequent deposits, and quick and easy access to credit and other products, in order to offering security of deposits.
However, existing banking services are limited to block headquarters as functioning in distant tribal pockets involve high operating costs, low deposits, low recovery and high security risks. Thus, tribal people have to travel at least 10-60 km to avail these facilities at the cost of a day's wage. This time and cost factors make it difficult for the tribal population to make effective usage of banking services.
The biggest challenge for the initiative is the high rate of illiteracy which prevents Tribal's from using the ATM Cards. They are susceptible to cheating by other people. In order to tackle this problem of illiteracy, a massive drive has been undertaken by the District Primary Education Officer wherein its "preraks" raise financial literacy and teach basic reading and writing skills to the iliterate to make them aware of the use of ATMs and its utilities.
Realizing the complexity involved in the implementation of such a gargantuan task, the initiative was taken to develop a holistic model which not only meets the expectations of tribal people but also addresses the concerns of the banks. The aim is to achieve a "win-win" situation wherein every stakeholder (implementing bank, TDD and related state departments and beneficiaries) can work in close coordination for developing an efficient credit delivery mechanism in these areas.
Various Strategies Adopted
• Account opening of each and every family of the project area.
• Provision of two ATM cards to each family.
• Facility of inbuilt Rs. 2,000 as overdraft with each and every account without any other formality.
• Provision of Limited Banking Correspondents for disbursal of money and recovery of loans.
• Arrangement to route Government Cash Transfers to all accounts opened under the project. • Training and Awareness campaign
Start of the Project
Shri A.M.Tiwari, the then Principal Secretary, TDD and VC, D-SAG, realized the limitations of the existing system of cash transfer to the beneficiaries under various government schemes as well as the expectation mismatch between low income groups who are considered as non-bankable and the service providers i.e. the banks. Hence "Technology Based Financial Inclusion Project" was implemented under Van Bandhu Kalyan Yojana.
The 1st phase of the initiative is rolled out in Khedbrahma and Vijaynagar blocks of FATM Sabarkantha district. The MoU with Dena Bank was signed on 22nd February, 2011. First ATM machine was installed in Poshina village on 6th April, 2011. The formal inauguration of the project was conducted on 12th September, 2011 by Hon. Minister of State Jaswant Singh Bhabhor in Agiya village of Khedbrahma block.
In First Phase, 6,50,000 accounts were opened and the Passbooks along with Debit cards were issued. Accounts of MNREGA beneficiaries were linked to Electronic Fund Management System for Online wages Transfer. In Second Phase, a technological platform was created for collection of biometrics of target beneficiaries and provision of Biometric enabled ATM Cards which make use of fingerprint authentication for cash withdrawal. Also, every government cash transfer schemes will be diverted to the beneficiaries account.
The Major Objectives of the Initiative are
• To cater to the large quantum of Credit needs which remain unfulfilled owing to scattered habitations.
• To park the investible surplus through an efficient savings bank mechanism operated through a large number of easily accessible ATMs.
• To improve outreach and efficiency of existing cash transfer programmes of the GoG.
• To create credit history of borrowers.
Conclusion
In this initiative, so far a total of 2,10,065 families are involved. More than 4,600 Debit cards under ATM Project has been given. More than 973 beneficiaries have utilized the overdraft facility in order to meet their Emergency requirements in case of medical emergency, consumption needs or seasonal shocks. Earlier people were travelling a day for banking transaction, thus losing a day wage as well as transportation costs. Now they can approach the nearest ATM Centre for any transaction.
Total number ATM hits is more than 28,973 and total cash withdrawn is more than 3 crore rupees. Earlier they were getting their MNREGA wages after 10-15 days through postal services but now they get their wages as soon as the wages are transferred to their respective accounts. Given the sheer volume of business in these areas shows that the initiative is viable without any external funding. This initiative shows how technology can be used to better the conditions of remotely located tribal people. The provision of banking made them not only included financially but also socially and economically.
Role of Stake Holders

Tribal Development Department. GoG/ D-SAG
X Facilitate banks in account opening, Passbooks distribution etc. through district machinery like GRS.
X Bear 50% of capital cost of ATM and 100% recurring cost of ATM sites, electricity and security.
X Arrangement to route all Government Cash Transfer Money wherever possible.Role of District Collector
X Monitor each aspect of project implementation and provide guidance and support wherever required.
X Ensure Government cash transfer through the accounts opened in the project.
X Awareness generation through IEC for the project and ensure its sustainability.
X Ensure effective implementation of the project at the field level.
X Identification of ATM site, Timely construction of ATM rooms, security & electricity arrangements.
X Organize training and awareness sessions with bank and community as a whole.Role of Bank
X Account opening of each family and provision of two ATM cards under the project area.
X Bear 50% capital cost of ATMs and arrangement of security.
X Provide facility of inbuilt Rs. 2,000 as overdraft with each and every account avoiding formalities.
X Facilitate district administration in every aspect of the initiative.
X Minimum Banking Correspondents for Beneficiaries of Project area.Role of Project Administrator
X Arrangement of funds for the project.
X Arrangement of IEC for the project
X Monitoring of the project at field level.

Role of Education Department
X Helping of "Preraks" (field level teachers) at village level to educate illiterate people along with enabling them to read and write some basic things like their name and understand figures.
X Raised financial literacy among community and make the community aware and familiar for the use of debit card at ATM through documentary and self-learning.