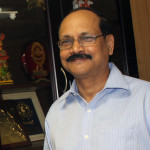 When it comes to using information technologies in governance, Andhra Pradesh has taken the lead the in the country. Programme such as Meeseva, Aarogyasri etc. have shown exemplary results. PK Mohanty, Chief Secretary, Government of Andhra Pradesh in an exclusive interview with ENN's Mohd Ujaley says "Andhra Pradesh has been in the forefront of implementation of various e-governance projects and the State believes that eGovernance is a powerful tool to achieve the goal of Good Governance"
What have been key achievements of Andhra Pradesh in implementation of e-Governance? Compared to other states how do you position Andhra Pradesh in adoption of e-Governance?
Andhra Pradesh has been in the forefront of implementation of e-governance projects in the country. A large number of our initiatives have been replicated not only in India, but also in foreign countries. For example through Mee Seva, we are ensuring efficient, hassle-free, transparent and accountable delivery of government to citizen (G2C) services. Mee Seva has been adopted as a national model of good governance for delivering G2C services. The e-District MMP has been accordingly redesigned. Similarly, other initiatives of Andhra Pradesh, such as Webland (Land Records Management Information System), e-PASS (e-Payment and Application System of Scholarships), Online Recruitment Processing System (ORPS), Comprehensive Financial Management Systems (CFMS), e-Hostel, Rajiv Yuva Kiranalu skills training tracking system, CFST (Citizen Friendly Services of Transport Department), e-Procurement, e-Suvidha (Complete Application for Municipalities), e-Return (Commercial Tax), IPoM (Integrated Poverty Monitoring System designed in the context of tracking the national flagship programme: Jawaharlal Nehru National Urban Renewal Mission for Ministry of Housing & Urban Poverty Alleviation, Government of India), AGRISNET, Online Soil Health Card Generation System, CARD (Computer Aided Administration of Registration Department), Aarogyasri, SRDH ( State Resident Data Hub), e-Cops, AP State Portal, Forest Fire Risk Zonation Mapping, and Jawahar Knowledge Centers have made outstanding contribution towards good governance. Some of these initiatives have received national awards. Our e-Procurement project was listed in the "Top 20 Programs: IBM Innovations in Transforming Government" Awards in the world by the Ash Institute of Harvard University.
We are also implementing AP State Wide Area Net Work (AP SWAN) which is connecting State Network Centre (SNC) at Secretariat ­­­­to 23 District Network Centres (DNCs) at respective District Collectorates with 8 Mbps Bandwidth and  1,088 Mandal Network Centres (MNCs) are connected to the respective District Headquarters with 2 Mbps bandwidth each. This allows us to bring speed, efficiency, reliability and accountability in our functions. AP has also been ranked as leader in e-readiness assessment as per the India e-Readiness Assessment Report. So far we have taken a distinct lead in e-governance initiatives in the country and we are going to continue with it.
Direct Benefit Transfer is a key e-Governance policy of Central Government. How do you see this scheme? What is the status of DBT in Andhra Pradesh?
Direct Benefit Transfer is well-thought out and visionary scheme. The aim of the scheme is to transfer the subsidies directly to the beneficiary account, hence it will bring transparency and will terminate pilferage in distribution apart from eliminating cumbersome bureaucratic procedures. I believe, if we are able to overcome the challenge of 100 percent Aaadhar enrollment and then their linkage to the bank accounts of beneficiaries, DBT can be a game changer and a powerful tool for good governance.
In Andhra Pradesh, we are providing more than 20 key services which are going to the poor people, but at the Government level we don't have a clear picture for any single village about as to what benefits have gone there. This is because our departments act independently, often in silos. So the convergence at individual, household and village levels is critically required. We need a key which connects all these key services going to an individual/household. I believe Aadhar is the key; once there is convergence/linkage between Aadhar number, bank account number and service, we can easily identify the real beneficiary of service and plan for outreach accordingly. We want to apply this to every government function or service being delivered. The Chief Minister has been very particular for improving governance through the use of technology. So we are trying to connect all our programmes such as public distribution through ration card, old age pension, widow pension, child care through Anganwadi Centre, health care delivery, education enrollment, girl child protection, employment, skills training, interest-free loan to self-help groups/farmers   etc. through Aadhaar number.
As far as Andhra Pradesh is concerned, the state has taken a lead both in Aadhaar enrollment and rollout of Direct Benefit Transfer (DBT). Out of thirty-four crore Indians who have enrolled for Aadhar, 7.5 crore, that is around 22 percent, are from Andhra Pradesh. Out of 40 districts which were brought under DBT in first phase, 5 are from Andhra Pradesh. Our aim is to have maximum Aadhar enrollment and then linking it to various welfare schemes as well as subsidies such as scholarship, pension, LPG subsidy, etc. DBT does have challenges but I feel, our state is fully geared with committed leadership and bureaucracy. Once DBT is fully rolled out, its significant benefits will usher in to be visible.
The Department of Information and Communication Technology, GoAP has a project called Mee Seva to provide faster, easier and transparent mechanism for delivering of various G2C services. How do you look at such initiatives? Right now there are only 10 departments covered under Mee Seva. Is there any plan to bring more departments on board?
Mee Seva is an outstanding initiative. In less than two year of the project, it has shown tremendous potential to bring the public service closer to citizen. Although, various departments had already been serving people electronically, an integrated system where large number of government services can be provided from one platform has not only improved the governance, but also eliminated the middlemen. MeeSeva has brought transparency to the public service delivery system. It is helping both citizen and government; for citizens access to various government services is more convenient now as it is available at one place, the people will not have to run around departments to get their work done. For departments, Meeseva has increased efficiency level of employees and has allowed them to focus on core-competence.
As far as bringing more services and departments are concerned, that is already taking place. It was started with 12 services in 2011 and now it provides more than 153 services with more than 2.2 crore transactions cumulatively pertaining to 15 departments and by October 2013, we are planning to offer 331 services covering 28 departments. However, it will be naïve to say that we are not facing any challenges; there are multifold challenges of bringing the department on the board, building the capacity of operators and staffer associated with Meeseva and also ensuring that SLA is adhere to.
You won the Prime Minister's Award for best civic services in Visakhapatnam and Hyderabad and it was during your tenure from 1999 to 2001 that Hyderabad got a facelift as it emerged into a vibrant metropolis. How do you see it today and what is your vision for the state inclusive growth?         
The Prime Minister Award was on the greening and civic improvement in Visakhapatnam and Hyderabad. We did the best greening in the country as far as urban areas are concerned; so our cities were honored with Indira Priyadarshini Vrikshamitra Awards. I was Municipal Commissioner for Vizag for 2 years and for Hyderabad for 3 and 1/2 years. During the period I held the post of Municipal Commissioner, Hyderabad, the city got Clean City Award at the national level for 4 consecutive years. I feel very happy that apart from services, city planning has improved in both Hyderabad and Visakhapatnam. The capital city Hyderabad has emerged as beautiful planned city and is poised to become perhaps the best livable urban agglomeration in India. Now we need to improve services, and focus on transit-oriented development, organic linkage between spatial planning, transportation planning, including outer expressway, rails, radial roads, Metro Rail, Bus Rapid Transit, etc., conservation of lakes and water bodies, development of urban forests, rocks, etc. Making Hyderabad as a world class city will be possible if we take people along with us in city planning and development by promoting good governance with partnerships between all stakeholders. And I feel electronics governance can catalyse the march towards good governance. Hyderabad has huge potential to be one of the topmost cities not only in the country, but also globally. Today it has high quality infrastructure, skilled manpower and lot of development activities are happening in an around the city. Very recently an international magazine described Hyderabad as "elegant and blossoming" and rated it third best city in the world to visit.
However, our goal has always been to achieve inclusive growth across the state and that is why we are focusing on agricultural growth, employment generation, poverty reduction, health and education, and reduction in urban-rural disparities. Very recently, we have embarked on a rural inclusive growth project with outlay of Rs 7585 crore – for equitable and inclusive growth in rural areas with the aim to eliminate poverty by 2017. I understand, it is a tough task and we have to work very hard on addressing the various indicators of inclusive growth.
Your work as national Mission Director, Jawaharlal Nehru National Urban Renewal Mission (JNNURM) has been highly appreciated. Where do you see Andhra Pradesh from the prism of JNNURM?
Andhra Pradesh has been a leading state in the implementation of JNNURM. The progress of the state in all the four submissions of JNNURM, that is, Urban Infrastructure & Governance (UIG), Urban Infrastructure Development Scheme for Small and Medium Towns (UIDSSMT), Basic Service to the Urban Poor (BSUP) and Integrated Housing & Slum Development Programme (IHSDP) has been outstanding. In fact, because of the good leadership and effective use of the funds allocated well within the mission period, AP got extra allocation from the Government of India which is a very rare thing for many states. Most of the large states have lost their allocation, whereas Andhra Pradesh because of the advance planning and prompt action could take more than what was allotted to them under JNNURM initially. Also, Andhra Pradesh designed the JNNURM tracking system e-tool to monitor the progress of JNNURM (BSUP and IHASDP) nationally. That system was developed by the Centre for Good Governance in Hyderabad and it became a national tool. In fact, it is the only e-tool for the monitoring of JNNURM which is working successfully across the country.
Andhra Pradesh was one of the first states to leverage Jawaharlal Nehru Urban Renewal Mission funds for planned urban development. As of 2012, it achieved 9 out of 10 reforms required by the mission; Visakhapatnam city accomplished all 8 city level reforms. As Mission Director of Jawaharlal Nehru National Urban Renewal Mission (JNNURM), we tried to achieve the aims and objective of the mission to make distinct improvement in city-wide infrastructure and provision of housing and basic amenities to the poor. JNNURM encouraged reform-driven and fast track planned development of identified cities with focus on efficiency in urban infrastructure and service delivery mechanisms, community participation and accountability of agencies involved. So far JNNURM has fair share of success and challenges in the implementation of various reforms. Some cities have shown promising results. A good collaboration between people, local bodies and state is needed for the success of any reforms proposed in a programme such as JNNURM. Phase II of JNNURM is going to be worked out by the Government of India soon.
Follow and connect with us on Facebook, Twitter, LinkedIn, Elets video