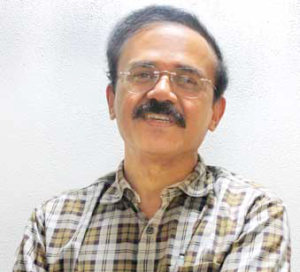 "Food and Drug Administration in Maharashtra is the prime agency for consumer protection," Mahesh Zagade, Commissioner, Food and Drug Administration, Maharashtra
In your opinion what is the mandate of Food and Drug Administration. What are the primary challenges that you are facing in the department?
Food and Drug Administration in Maharashtra is the prime agency for consumer protection. The department handles two essential kinds of commodities that are used by the citizens on a daily basis – food and drug. As per the mandate of the constitution food has to comply with parameters specified by the Food Act and Food Safety and Standards, 2006. As far as drugs are concerned, this is a very specialized field; it touches the life of every human being. The challenge is to enable every citizen to access quality drugs at affordable prices. The FDA uses a strong science-based approach to accurately detect and assess health risks of various drugs and food, and set appropriate standards. It also enforces statutes relating to food, drug, and cosmetics, and protects the welfare of the consumers. It seeks to strengthen ties with scientific world, the health care providers and the regulatory communities, both nationally and internationally.
---
"Drugs touch the life of every human being"
---
What are the main issues that come up when you are regulating the sale of drugs?
The FDA Maharashtra has won the Gold Award from the Government of India for its initiative to regulate the drug licenses in the state. The various pharmacies are engaged in selling prescription and non-prescription drugs. So it is a must that the sale should be conducted under the supervision of registered and qualified pharmacists. The pharmacy shops are one of the major stakeholders in the supply of medicines. Once a doctor prescribes a particular medicine, it needs to be dispensed by the pharmacist by understanding its end-effect on human body or mind. It is his duty to confirm crucial things like the age, disease of the patient, prescribed dosage of the medicine. Any lacunae in this can cause harm to patients. The second important factor concerns drugs with expired usage date. Such drugs are not supposed to be sold in the market. Drugs that are proven adulterated or not of standard quality have to be recalled from the market. If any product has to be sold in international market, it must have a WHO GMP certification. Now the FDA in Maharashtra is the only department that is authorized to issue WHO GMP certification in India.
Is the WHO certification applies to the food also?
With the help of National Institute of Smart Governance (NISG) based at Hyderabad, we have developed a pan India software for the registration and licensing of food. The pilot project for this software has been implemented in Mumbai and Thane district. We are now rolling it across the entire state of Maharashtra and in some other states. Over 100 percent registration licensing will be online in food also.
How do you monitor the entire online process of regulation of food and drugs?
The online system is proving to be very efficient. It can automatically tell you how many applications have been received and who has paid for those applications. It also brings lot of transparency. If there are any delays in the system, these can be monitored at a pan India level. In the next phase we will be integrating the online system with Maharashtra pharmacist council. Even geo tagging is something that we can plan for which would make it possible for people to access the names and addresses of the registered pharmacy in their area
Follow and connect with us on Facebook, Twitter, LinkedIn, Elets video