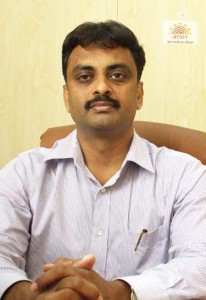 Dr Santosh Bhogale, Undersecretary and State Nodal Officer, Aadhaar, e-Office & e-Tendering, Government of Maharashtra, sheds light on the journey of e-office in Maharashtra government. In conversation with Nikita Apraj, ENN
Tell us about the background of e-office implementation at Mantralaya in Maharashtra.
On 21st June 2012, in an unforeseen event of fire at Mantralaya, 12 government departments lost a large chunk of their physical files. Post-accident, the Government of Maharashtra (GoM) expedited the steps for digitization of files and electronic file management. GoM invited proposals from various vendors and assessed the products e-office from NIC and Digigov from TCS. Upon a thorough assessment, e-office was chosen as an appropriate solution for Mantralaya. At that time, e-office was already being implemented in NRHM, Maharashtra.
During the month of July, 2012, GoM held meetings with NIC to discuss about e-office implementation and decided that state would launch e-office from 1st January, 2013. Subsequently on 6th August 2012 a GR was issued with guidelines for e-office implementation. DIT was identified as the Nodal Department for e-office implementation. Steering committee, support groups and task force for e-office were also formed. On 9th August 2012, another GR was issued that all departments of Mantralaya shall start using e-office by 1st January 2013.
In what ways is e-office helping in improving the quality of administration in the state?
e-Office is a Digital Workplace Solution that replaces the existing manual handling of files and documents with an efficient electronic system. Being an electronic system, all the data is being stored digitally and servers have regular backup and Disaster Recovery systems are in place. In addition, this being a web based application, people can access it from anywhere on VPN. Though the main objective of implementing e-office at Mantralaya is to protect the records from disasters such as fire, it also aims significantly at improving the operational efficiency of the government by transitioning to a "Less Paper Office". As a result, effectiveness of government responses to citizens would improve and turnaround time to meet the demands of the citizens' charter would consequently reduce. This would help the state administration in resource management and in improving the quality of administration. Last but not least it would bring accountability and transparency in the system.
What challenges did you face while implementing e-office?
Readiness of the staff was one a challenge. Many users are not acquainted with computers. Another challenge was infrastructure. e-Office, being a network intensive application, would not perform in case of network connectivity issues. Also the number of scanners was less in many departments. Gathering initial data such as Employee Master Data and Organization structures are mandatory for use of e-office. As departments are spread across and lack of dedicated time for e-office activities, there was some delay in gathering this data. Each department has different processes. e-Office being a common product, needs to be customized to serve the purpose of a particular department. Departments need to come up with a transition plan and design their internal business processe. There are thousands of open files in the departments. Scanning and migrating these files to e-office is a challenge due to large file size and multiple approaches available.
So what initiatives have you undertaken to address these challenges?
A team of about 70 technicians from NIC is supporting the implementation. In December 2012, Office of the Regional Authority of the NIC Certifying Agency has been set up in Mantralaya. This office issues digital certificates which are mandatory for use of e-office. Prior to setting up this office tokens were being issued from Delhi which would consume a lot of time. Setting up office here has reduced the cost and time lag in issuing the tokens. e-Office training room has been set up in January 2013 with a capacity to train 20 people at a time. This room is equipped with computers, connectivity and facility of hands-on training. So far about 4000 staff at Mantralaya has completed the hands-on training.
To spread awareness among users, we have created e-office manuals and circulated to all departments. A separate section of e-office is set up on Maharashtra intranet. Heavy duty scanners have been issued to all departments to facilitate scanning activities. Scanning stations have been set up in all departments by the scanning vendors to scan the open files. Guidelines for Central Registry Unit (CRU) are being issued to all departments to set up a CRU and strengthen the registry. In order to address the issue of scanning files, DIT has issued orders for heavy duty open file scanners in all departments. In addition, guidelines digitizing the open files are being issued by DIT with help of NIC.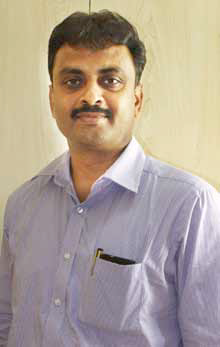 What is the current status of the e-office implementation in Mantralaya?
DIT, CM Office, CS office, Planning, Finance, GAD and Law and Judiciary departments have been included in the first phase of e-office implementation. These offices were asked to start using e-office from October, 2012. Later, all departments were included in the e-office implementation. All the departments are directed to use e-office from 1st January, 2013 based on GR issued on 9th August, 2012. By 1st January, 2013, 16 departments had started using e-office. Another Circular dated 5th March, 2013 has been issued by Chief Secretary's office which has directed to issue all new file references in e-office from 31st March 2013. All the necessary preparatory work has been completed now and all Mantralaya departments are ready to use e-office. All new files and references are now being created in e-office. All old files are being transitioned into e-files. Few departments such as DIT, Finance and Chief Secretary's office have stopped accepting physical files.
---
"Departments such as DIT, Finance and Chief Secretary's office have stopped accepting physical files"
---
In your opinion what are ways by which e-office is brining transparency and accountability?
Transparency and accountability have been the significant advantages brought by e-office. The documents or the files are preserved forever. There are no chances of the files being misplaced, modified or lost. There is an absolute transparency as anything, once written on the file, cannot be changed or undone. The files cannot be kept pending as the system is designed to give feedback and monitoring mechanism. File tracing has become a lot simpler, easier and faster. Users can search and track progress of a file and check the files being worked by their subordinates. Various reports are available to track the progress on any file. Work load of filing, delivering files has been reduced as e-office system takes care of these activities. This will eventually result in less number of RTIs or quicker response cycle to RTIs. This is acting as a single directory of employees, centralized knowledge database. This will be integrated with other applications very easily. Several GRs, circulars and guidelines which are issued time to time are available to all e-office users at one click..
Follow and connect with us on Facebook, Twitter, LinkedIn, Elets video