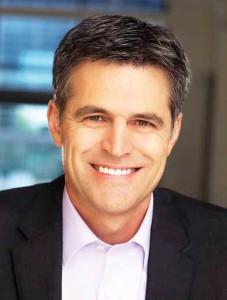 Dave Hansen, President & CEO, SafeNet
Dave Hansen has extensive experience leading innovative, global IT software and security initiatives for large, multinational corporations. He has a Bachelor of Science degree from Lakehead University in Ontario, Canada, and is a frequent speaker at leading  security and technology conferences and CIO forums around the world.
SafeNet is known as one of the largest suppliers of encryption technologies to the United States Government. Tell us about the work that you are doing in India.
In India we are having approximately 300 employees. In fact, India is one of our largest centres in the world. We are doing lot of work here in India – from engineering, to technical support, to services. India is a key hub for the Software Monetization business for SafeNet. Lot of work on core programs is being handled here. Our professionals out here work on the core product R&D. Besides Software Monetization business, we also have CDP (Commercial Data Protection) business; some of the lines of work in CDP are being handled from India. Our products usually contain hardware as well as software components. Primarily the work that is being done here in India is related to software. Basically the centre that we operate in India is not project oriented; it is a captive centre for SafeNet. The products and solutions that are being developed here are for every part of the world.
Is SafeNet planning to increase its workforce in India?

India is an important market for us. The economy has great potential. So I am pretty convinced that we will be adding more employees in the country. I have come to India after a tour of few other locations in the world where we have our development centres and I think India is one of the places where we would like to expand the scale of our operations. I like the fact that the SafeNet centre is located close to Delhi, in Noida. Being in Delhi is an asset, as you are close to the government departments, where we are deploying many of our solutions.
Today there is lot of concern being expressed by the government departments in the country about the security of the cyber space. As more departments move their operations online, there is rise in levels of insecurity. What kind of data protection solutions does SafeNet have to offer to the government departments?
The sense of insecurity that is there, has a genuine basis. Today we are living in a world with complex and evolving climate of advanced threats. The threats are constantly evolving. Historically SafeNet has been providing about 50 percent of its solutions to various governments around the world. The rest of our solutions go to the private sector. Our head office in USA is near Washington DC. We do plenty of work for major government agencies that are based out there. SafeNet offers the only complete portfolio that provides persistent protection of sensitive data at all critical points in its lifecycle. From the physical and virtual datacenter to the cloud, SafeNet helps organizations remain protected, and in control. I have been interacting with many government departments, so I can tell you for sure that most departments do not want solutions that made specifically for them. They want to have solutions that are more universal in nature and can work for equally well for both public and private sector. Government, as well as the private sector, will always have deep needs for data privacy and protection for transactions and that is creating many new opportunities for us.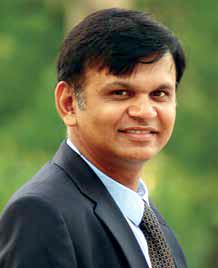 Rana Gupta, Business Head – India & SAARC, SafeNet

"The Crypto Modules developed by SafeNet are designed for use in custom applications, personal encryption devices, handheld, wireless, and mobile handsets"
SafeNet protects
• The Most Money That Moves – Securing 80 percent of all electronic banking transfers, the equivalent of $1 Trillion daily
• The Most Digital Identities – Protecting government and Fortune 100 public key infrastructures (PKI's) with industry-leading strong authentication
• The Most High Value Software – Over 80 million hardware keys sold, protecting intellectual property and providing efficient license management solutions
• The Most Government Information – Proven and trusted by governments around the world, providing the largest deployment of government communications security
Many government departments in India are hesitant to put their data into the cloud. What is your outlook on this issue?
The sense of insecurity is not confined only to India. Lot of governments around the world are hesitant to use the cloud. But I would like to say that we have solutions that can encrypt the virtual compute instance as well as data in the cloud and provide very high degree of protection. With SafeNet cloud security solutions, government departments and enterprises can secure their data in the cloud for backup, disaster recovery and data archiving. Our solutions provide the flexibility to support evolving cloud delivery models, from today's software-as-a-service (SaaS) offerings and private clouds to emerging hybrid and public clouds models. I would say that it is possible to
fully leverage the efficiency related benefits of the cloud environments while ensuring trust, compliance and privacy.
Worldwide SafeNet is a leading name when it comes to encryption technologies. Please provide an overview of the systems that you have developed in this area.
At the core of our encryption technologies is the SafeNet crypto foundation. Supporting the widest set of technologies and deployment scenarios, the SafeNet crypto foundation is designed to enable the creation of a centralised cryptographic platform that streamlines enterprise wide encryption deployment, and centralises policy and key management. Once data is encrypted, the centralisation of policy and key management means that this data can pass through your systems transparently, and be persistently available for decryption by authorised users. Scalable to millions of records and billions of transactions, SafeNet Data Protection solutions deliver the throughput, responsiveness, and availability organisations need for vital cryptographic processing to ensure your data is secure throughout its lifecycle. The protection system can be easily tailored to meet the specific needs of any enterprise of government. The sensitive information will remain secure.
You have developed a solution called KeySecure, which is an Enterprise Key Management system. Please tell us about it.
KeySecure is a dedicated enterprise key management that can work across the organisation. The solution enables a single, centralised platform for managing cryptographic keys and applications. With KeySecure, administrators can simultaneously manage multiple, heterogeneous IT assets in disparate encryption agents and associated keys through a single, centralized key management platform in the datacentre and virtualised environments. KeySecure is designed to centrally manage keys and policies for encrypted data across an enterprise, and is also supported by advanced functionalities such as key rotation and versioning, to ensure both security and ease of use.

Follow and connect with us on Facebook, Twitter, LinkedIn, Elets video