Dr Jaijit Bhattacharya, President, Centre for Digital economy Policy research; Director, South Asia, Hewlett Packard
India has a rich heritage of culture expressed in manuscripts, folk songs, paintings, classical dances, classical music, stories, sculptures etc. However, with modernization, we are loosing them at a very rapid rate. Very soon, we will loose the unparalleled rich heritage that we have inherited.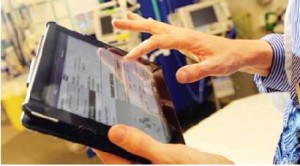 The loss is happening not just because of  physical deterioration but also because we do not have Digital Sovereignty and hence records that are kept in electronic form are also being lost as there is no holistic approach or vision to maintaining these records. As an example, precious recordings of renditions by Gangubhai Hangal when she was 19 years old are lost as there are no machines that can read the tapes on which the recording was done.
Our citizens face daily problems with regards to their own records provided by the government and government agencies. Governments themselves regularly ask the hapless citizen to bring documents such as caste certificate or birth certificates or even educational certificates that have been given by the government itself. We feel that it is bad governance if the government itself does not have the documents that it issued to the citizens and thus harass the citizens. It also leads to fraud as paper documents can be forged leading to further degeneration of governance.
Such risk of frauds also push up the borrowing rates for capital for purchasing income generating assets such as trucks and tractors as banks are not sure if the same asset is being hypothecated with multiple banks.
We therefore propose to digitize all government records, government provided documents and capture the Indian heritage digitally in formats that do not compromise our digital sovereignty. All land records and property records will be made available on click of a button, thus reducing property related civil cases that clog our courts. All citizen records, including birth records, deatch records, marriage and caste certificates will be made available online. Caste certificates will be issued automatically based on the caste of the parents. All educational degrees will be kept online for verification and authentication.
The National Manuscripts Mission, that was launched by the Vajpayee Government, will be implemented vigorously with digital archiving standards that are not controlled by foreign companies but are universally shared. A similar mission will be launched for protecting the invaluable intangible heritage of  India, expressed through music, oral history, folk arts etc.
And to set up a Central Electronic Registry to track all income generating movable and immovable assets in order to make it easy to get loans to purchase such assets.
And so in India in future, no government department will harass a citizen by asking the citizen to bring the ownership documents of land for a loan, or to bring educational certificates, or caste certificate or passport as the government itself will have it as e-records. And it will create many more jobs by making it easy and cheap to take loans for purchasing income generating assets. It will help transform India into an efficient, world class economy.

Dr Jaijit Bhattacharya,
President, Centre for Digital Economy Policy Research; Director, South Asia, Hewlett Packard

"We therefore propose to digitize all government records, government provided documents and capture the Indian heritage digitally in formats that do not compromise our digital sovereignty"
Follow and connect with us on Facebook, Twitter, LinkedIn, Elets video