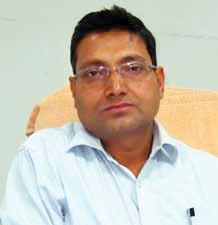 Dr Chandrasekhar Kumar outlines the vision of the Government in Odisha with regards to the education and training of the youth for making them job-ready. In conversation with Nayana Singh
Tell us about the initiatives that the department is taking to bring improvement in the employment status in Odisha?
Government of Odisha has created a separate department for Employment Technical Education & Training in 2012. The main mandate of this department is to enable modern youth to find fulfilling jobs. With this purpose in mind the youth are being provided with jobs related training. The department is also working on the goal of promoting technical education and vocational education in the state.
Please throw some light on employment related figures in Odisha.
See there are two-three issues. The structure of employment is changing. People who were earlier employed in the agricultural sector are now moving to the secondary sector or the manufacturing sector, construction and mining. Some of them are also making a move to the services sectors like the tourism, banking, finance, transport. A lot of migration is taking place from the rural area to the urban area in search of jobs. But unless and until they have proper skills they cannot take up until and unless jobs in industry or services sector. What we are aiming at is to provide useful skills to the youth who want to get absorbed in these sectors – primary, secondary and tertiary sectors. We are trying to give them better training so that they have better participation.
What ICT initiatives are you taking to make knowledge exchange easier and improve the transparency of the administration?
We are putting ICT solutions to good use. In our polytechnic institutions ICT is being used for various processes like registration, educational in classrooms, examination, migration and much else. This department is coming up with an employment portal very soon with the help of NIC. All sorts of information regarding various employment
opportunities, various skills, training will be there. The youth will be benefitted from this.
What skill development techniques are you adopting for bringing improvement in the jobrelated skills of the students?
The students are getting jobs related training in our Polytechnic and engineering colleges and various vocational colleges. This is for people who have gone through formal education, like the people who have passed Class X plus two and who are pursuing higher education. But there are large numbers of youths who are dropouts right from Class V, Class VIII, Class X and also they are not interested in further education. So for them, we have skill training programmes called, Placementlinked Training Programmes. And that we are riding through various skill partners. And we are roping in training partners, who have been empanelled by MSTC of various ministries. So that is the main approach in this department. So far, this department has entered into agreement with 15 such training partners to impart skills to the youths and place them.
Are you giving certain benefits for students who are hailing from economically backward families and to women?
In many ITIs and Polytechnics 30 percent of seats are reserved for women and for the poor people whose annual income is below the prescribed level. SC/ ST students get scholarship from SC/ ST department and for our placement and skill training programme. This is fully subsided and paid by the government. There are bodies – for ITIs and Polytechnics, there is CBT and there is DTET. It is the job of these two bodies to upgrade the syllabus, every two-three years in line with what AICTE, DGTE prescribe. As of now the syllabus is quite up-to-date.
Please outline for us the vision of the government of Odisha in the areas of education and employment.
The vision of the Government in Odisha is to promote good quality education and employment opportunities. There is large number of youths who need to be trained and provided employment. Our mandate is to train 1 million in the next five years. So that way we will train 2 lakh students every year. But to provide proper employment to this many youth, we need a larger industrial base. We also have to ensure that the training of the youth is of world class. This is a challenging task, but for sake of our youths we are trying our best to achieve it.
Follow and connect with us on Facebook, Twitter, LinkedIn, Elets video