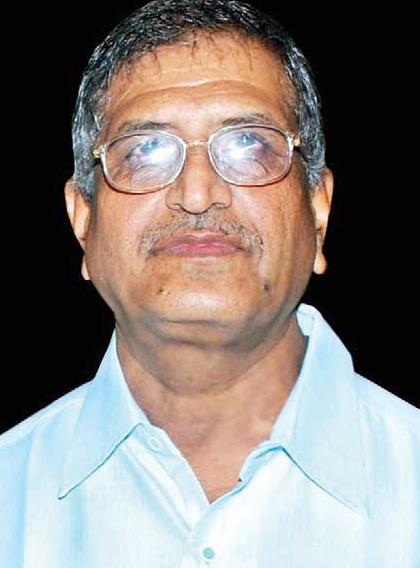 Dr Hanuman Prasad Shukla Director, National Institute of Electronics and Information Technology (NIELIT), Gorakhpur
While the role NIELIT is playing in the area of education and training is well known, we don't know much about the organisation's role  in areas of cyber crime and forensics. What is the role of NIELIT Gorakhpur in Cyber Crime and Forensic area?
NIELIT Gorakhpur has been playing a key role not only in education and training, but also in R&D and Consultancy in areas like electronics design, instrumentation, bioinformatics, information security and networking. Apart from education and training, NIELIT Gorakhpur is providing long term and short term value addition and training programmes in cybercrime and forensics. It also provides consultancy services to government organisations for Secure IT infrastructure.
As a forensic expert what a skill a person must possess?
To be a Cyber Forensic Expert, person should have a wide range of knowledge and experience about- Cyber Forensics including Cyber Crimes, Hacking, Spamming, Viruses, Tracking user activity, forensic imaging & Verification, Data recovery and analysis, File types  (extensions), Encryption, Password breaking etc with basic understandings about programming languages & Operating systems like- Windows, Linux, Mac, Java, Symbian etc, and also have knowledge about legal issues, acts, laws, responsibilities etc related to digital evidence. Person must have interest in Cyber Forensics, who enjoys the investigation process and have ability to work hours continuously.
Tell us about the skill development programmes that are being run by NIELIT in the area of Cyber Crime and Forensic?
NIELIT is running several short term and long term courses in the area of Cyber Crime and Forensics. We have the Advance Diploma in Cyber Law and Security, Certification scheme in Information Security, which is further divided into three Levels:
LEVEL-1 Certified System Security Analyst (CSSA)
LEVEL-2 Certified System Security Professional (CSSP)
LEVEL-3 Certified Computer Forensic Professional (CCFP)/Certified Information Systems Security Auditor (CISSA)/Certified System Security Solution Designer (CSSSD) These courses are available in two modes: Regular Mode and Direct Mode (Distance Mode). Besides this, NIELIT, Gorakhpur also conducts one/two week's courses on regular basis for Government Officials and Students. It also conducts five days hands on practices workshop in the same area.
What is the main objective of the courses that are being provided by NIELIT in this area?
The Government of India has launched the Information Security Education and Awareness (ISEA) project with the aim of imparting Information security education at different levels in the country. One of the objectives of the ISEA project is to implement a robust certification mechanism in Information Security with technical experience and guidance from Resource Centres (RC- premier institutes like IITs and IISc.), which will set the international acceptable standards with NIELIT as the implementing organisation. With the above objective in the mind, the NIELIT has launched Certification Scheme in Information Security with three levels of certification scheme as a part of Information Security Education and Awareness project. The "Advance Diploma in Cyber Law & Security" course is designed to enable learner to acquire critical understanding in cyber law, the emerging social and intellectual property issues, explore legal and policy developments in various countries to regulate cyberspace and to develop competencies for dealing fraud and deceptions using cyber space. It is a one year part time training program for legal and IT professionals who want to have a career in areas of cyber laws and IP laws in law. The course has been designed keeping in mind the requirement of Industries, Public and Government bodies.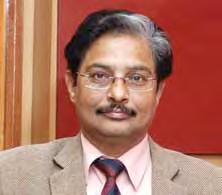 Dr Ashwini Kumar Sharma
Managing Director, National Institute of Electronics and Information Technology (NIELIT)
"e-Governance projects will not be able to deliver at the ground level unless there is capacity building in a big way. By facilitating capacity building and creation of cutting-edge infrastructure, NIELIT can lead to contribute to the success of e-Governance in the country"
Provide us an overview of the facilities available in NIELIT Gorakhpur for imparting training in computer crime and forensics area?
The NIELIT Gorakhpur has developed scenario based Virtual Training Environment (VTE) under DeitY funded project to provide the Information Security concepts to participants followed by practical approach. With the help of VTE the learners can learn at their own pace. A simulated environment is provided through virtual machines. The user can create actual network security attacks and then can learn to design effective countermeasures against various types of attacks. Through VTE participants gain skills in various area of information security, such as information gathering, ARP cache poisoning and MITM attack, Brute force attack, Denial of Service (DoS) attack, IP Spoofing, rootkits, SQL Injection, Code Injection, E-mail spoofing & Phishing, E-mail security using PGP, configuring snort IDS, IPSec, IPtables, Hardening windows & Linux and finally evaluating Security. The NIELIT Gorakhpur is also developing "Advanced Virtual Environment Based Interactive Information Security Training Kit for Advanced Level Information Security Skill Development". It will provide Self-paced learning, Hands-on laboratories and role-based skills training. By using this system, real time attacks can be launched and escalated (simulation based) on organisation networks and systems and participants are trained to dynamically design countermeasures and test them. This environment would facilitate utilisation of various tools and technologies used for protection of information, networks and systems.
What is the status of your labs? What kind of facilities are you providing?
The NIELIT Gorakhpur is well equipped with Network Lab, Security Lab, Microprocessor Lab, Advanced IT Lab, Computer Lab,  Multimedia Lab, EDA Tools Lab, Repair & Maintenance Lab, Communication Lab, Project Lab, PCB Lab, Power Electronics Lab Industrial Design Lab, Analytical Lab, Analog & Digital Lab, Instrumentation Lab. His speed connectivity is being provided. The Centre maintains web server, mail server, proxy server, file server, oracle database server. It is also well-equipped with heavy duty Scanners, Laser Printers, DMP printers and portable as well as ceiling mount Multimedia projector. At present centre has more than 300 PC in its laboratory. We have deployed latest hardware.
Tell us about the new initiatives that are being taken by NIELIT in the area of Cyber Forensic?
NIELIT has been assigned responsibility of providing consultancy service for setting up forensic lab facility belonging to Serious Fraud Investigation Office (SFIO). Under this NIELIT will provide assistance to SFIO for identification of hardware and software that is required for setting-up of Computer Forensics Lab Facility and Network Forensic Facility. We will also train SFIO personals in the areas related to detection of online frauds. Dr. Ashwini Kumar Sharma, our new MD, has vast experience in the field of e-Governance and IT. His vision is to spearhead the NIELIT in the area of capacity building in e-Governance and e-Security. This is also the demand of the market and especially country.
Follow and connect with us on Facebook, Twitter, LinkedIn, Elets video