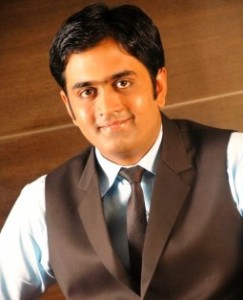 Micro Technologies (India) Joint Managing Director Aditya Sekhar  talks about the journey of Micro Technologies and its projects on the occasion of 21st anniversary of the company, in conversation with Nikita Apraj.
Tell us about 21 years journey of Micro Technologies.
Micro Technologies was formed in 1992. There were three companies – Micro Associates, Micro Technologies and Micro Capital.
Micro Associate is now merged with Micro Cloud Computing, a sister concern of Micro Technologies. In first ten years of our beginning, we totally focused on government and government organizations for modernization, computerization and upgradation of the current system to make it paperless.
In our endeavour we did so many projects that we thought why not convert each of these into a product? That is how all the projects were converted into a range of products for commercialization for other entities.
In 2000, we got listed and in 2002 came out with our first security product for internet access security (Micro IAS) for a major bank. Those were times when mobile market had just started picking up. Ideally, we decided to base all our security solutions on mobile phones.
Internet access security product was our first security product in which any website where internet access security is distinct, as soon as you enter your login ID and password, an SMS is generated and sent to user's mobile informing him about the login from the particular machine.
If the user has not logged into the account and he suspects that it is hacked, he can simply reply the SMS with one word 'BLOCK'. It automatically blocks the user account. That was the first security device we made for BFSI sector.
In 2004, we came out with our first hardware security device –'Micro Vehicle Black Box' or 'Micro VBB.' It's based on SMS. In case of vehicle theft, the owner simply needs to take out his mobile and send an SMS to the vehicle with a message "Engine Off".
It will stop the vehicle within 30 seconds wherever it is and it will not start even with the original keys. 'Micro Vehicle Black Box' also tracks the vehicle movement live on the map using GPS. It enables the owner control his vehicle even after it is stolen.
We have launched similar security product for home. The home-owner receives an SMS alert every time a door intrusion, gas leakage, fire, motion detection takes place  without his/her  knowledge or authority. So, even if you are miles away, you are always in touch of your home.
We also have featured the same product on GSM phones. It is a GSM-based phone and looks like a simple landline phone proving very helpful for people in the house. All emergency numbers can be fed into the landline; in case of emergency, simply dialling one number will send that contact an SMS saying there's emergency at home.
It helps to review the situation and control it immediately. Today we have a range about 350 products dealing in security segment.
Brief us about your Bermuda City Surveillance Project.
Bermuda City Surveillance Project is a very prestigious project. The technology required in the project is very advanced. It required us to install face recognition system into the surveillance cameras.
The technology has been made so efficient that it can detect a person even if he changes his appearance, say removing beard or cutting hairs. We installed such video analytics there which would tell the police immediately on detection of a particular person.
You recently launched an application with Maharashtra Police for ensure better security for women, children and elderly people.
It is not just for women or elderly people. Anyone can use this application. This application is very simple. If the application is installed on my mobile, all I have to do in case of emergency is dial "000". It will activate the panic mode and send a message to my family members telling them that I am in an emergency.
The application will also provide them details on location and   a link in the message which will indicate them my location on the map.
And it won't stop there. If a person is abducted from a place and he manages to enable the application, the application will start tracking his movement on GPS unless it is stopped manually.
We are configuring other numbers in the application to bring more customisation, like "001" for medical emergency, "002" for fire emergency and an option to customize your emergency messages as per user requirement.
You have won project from Aadhaar in Maharashtra. Can you share some details on this?
We have won a project from 'Aadhaar' (UIDAI) for four cities in Maharashtra. We will be covering a population of around 1.7 crore people. The overall project value is about Rs. 50 Crore. We got it only because we are very active and ahead in the field of technology.
In one of the big PSU banks in north India, we have installed an attendance system based on face-recognition. The employees don't require putting their finger on the biometric machine; they simply stand in front of the machine to mark their attendance.
We have made it very advanced in the sense that it scans their skull, and not just the face. It means that the machine will detect a person even if he/she wears a scarf around his face. It was one of the main reasons that UIDAI decided to grant us the Aadhaar project.
What are Micro Technologies future plans?
In next five years, we aim to become the biggest security solutions company in India. Thereafter, our aim will be to become a renowned global company. We believe in our principles and that could be a reason why it took two decades to reach where we are today. However, we are proud of our principles and will walk on the same path guided by them.
Follow and connect with us on Facebook, Twitter, LinkedIn, Elets video