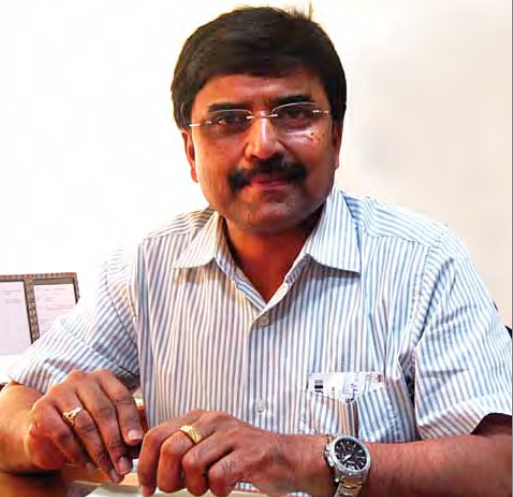 Dr P V Ramesh
Principal Secretary, Finance Department (R&E)
Government of Andhra Pradesh
"Andhra Pradesh has been registering fairly impressive amount of growth in manufacturing, mines and construction sectors and the growth can be sustained and to a certain extent enhanced as the state has good policies regarding investments," says Dr P V Ramesh, Principal Secretary, Finance Department (R&E), Government of Andhra Pradesh, Government of Andhra Pradesh, in conversation with Nayana Singh 
In your opinion what are the reform measures that should be undertaken to bring further improvement in the economy of Andhra Pradesh?

In my view, Andhra Pradesh is consistently growing at a rate that is higher than the national average. In the past seven years, the growth rate has been averaging between 8.9 percent and 9.2 percent. About 50 percent of the state GDP comes from the service sector while  manufacturing and other industries and agriculture sector contribute rest of the revenue. In our state, a substantial part of the population  lives in rural areas, and majority of the rural population is dependent on agriculture and on sustainable husbandry, fisheries, etc. We have a big opportunity for harnessing agriculture and fisheries both in land and coastal areas. The growth in these areas is fairly fast. Recently the state launched a big milk mission which we hope will give boost to the livestock. There are big opportunities in agro processing industry and creation of value added services in the rural areas. We welcome investments better storage facilities and food.preservation because almost 20-30 percent of food, in terms of agriculture products and horticulture products get wasted at different parts of the value chain.
So can we say that agriculture is the next  big industry in the state?
I would say that agriculture is already the biggest industry. There exists ample potential for improving returns from agriculture. But the other  sectors of the economy, as I already said,are also growing at a healthy pace. The services sector as you know has also been growing fairly at very comfortable pace. The demand for services is expanding continuously, so we need a steady expansion in the industry to meet the demand. Overall, the state of Andhra Pradesh has about seven percent of the nation's popula- tion, but it has only 13 percent wealth. We definitely have the potential to sustain what we have been doing and increasing productivity and efficiency in every sector, so the state has the potential for all round growth. There exist certain regional inequities and those need to be corrected.
Andhra Pradesh is known for its remarkable achievements in the e-Governance space. Mee Seva is already very popular with the masses. Tell us about the e-Governance initiatives that you have undertaken in the finance department to bring efficiency and transparency?
We have done a lot and we are in process of doing lot more. During the past one year, we have initiated measures for online budgeting.The annual budget for this year was basically prepared using online system. Each department in the state actually put forth its claim based on  he data and then that was reviewed jointly. Eventually the budget got released online. With such processes we are able to avoid the delays and redundancy is reduced. Budget release orders and transfer order of funds can be done automatically. We are now in the process of  introducing a comprehensive financial management system which we believe can lead to the transformation of the entire financial eco-system of the state. There will be a much better real time management of finances for inflows and outflows, borrowings and remittances. Such a system will be conducive for providing us with real time management of finances. We are currently looking at many different avenues for developing such a system.
Do you think that proper implementation of e-Governance will lead to improvement of the entire economy?
Yes because there is huge opportunity in every sense. e-Governance does not only lead to development of more convenient ways of interaction between government departments and the citizens, it is also conducive for more evidence based policy making. With egovernance, the flow of information is more streamlined, and that leads to faster and more evidence empowered decisions. It is also a fact that e-Governance brings greater transparency in the financial management space.It will also lead to improvements in overall management of the state's economy. e-Governance delivers by reducing redundancy, and improving cost effectiveness. Overall it has huge potential for improving citizens' services, which the government is meant to provide to its citizens. So the services become more citizen-friendly and responsive. This leads to phenomenal improvements in the levels of citizen satisfaction. In Andhra Pradesh we have the example of Mee Seva, which has become very popular with the citizens.
Before coming to finance you were in the health department, so please tell us about your journey from health to finance? What assignment do you find more challenging, health or finance?
Every assignment is full of challenges, the health department and also the finance. There are so many different areas for improvement, for innovation, for transformations that are possible in each and every department. However, the finance department is also quite important as it involves the management of the finances of the entire state. There has to be an alignment of resources, which must be synchronised with demands, requirements making the system more transparent, more efficient. So I think it is just an exciting opportunity for me.
What landmark initiatives have you undertaken while you were in the health department? Can these initiatives be replicated in all the other states?
I think in the health sector we have initiated a range of transformational initiatives. The first one is the revitalisation of primary health system. We have established a community called Health & Nutrition clusters. There are new institutions that bring together better synergy, better integration in health & nutrition sectors than what we have introduced. We have the initiatives for strengthening the mother and child healthcare services, we have introduced a range of initiatives for strengthening secondary hospitals and particularly establishing the sick newborn care units, intensive care units for newborns, and quite a few nutrition rehabilitation centres. We have ensured that there is much better human resource deployment in the health department. The services are better rationalised. All of this can be replicated in all parts of the country.
What drives you in the work that you do? Kindly share your mantra as a government servant.
I believe that one must approach one's work with passion and commitment. For a govern-ment official it is important to meet the gap between expectations and capacity. Nearly every other challenge can be managed better, if we have the passion for doing good work and the right amount of the right talent.
Follow and connect with us on Facebook, Twitter, LinkedIn, Elets video