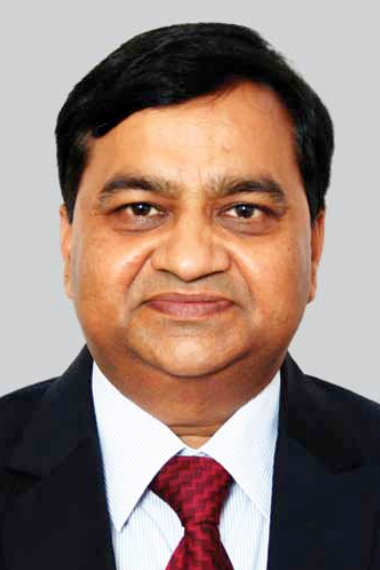 A K Jain
Managing Director,
Rajasthan Electronics & Instruments Ltd

"The Public Sector Enterprises (PSEs) serve as the backbone of the Indian Economy. Over the years they have created world class infrastructure, including R&D centre, operating units, training centre, and a large pool of highly skilled and professional manpower"
How critical is the role of innovation and technology supremacy in the growth of REIL? How does REIL use technology to carry its vision forward?
REIL perceives the role of innovation and technol- ogy supremacy, as something that is critical to survival and sustenance in the highly competitive market. We are committed to total customer satisfaction by identifying their specific needs, translating them into quality products and providing dependable after-sales services. This commitment is the cornerstone of our quality policy and we strive to achieve it by putting into place a quality system which adheres to the ISO 9001 quality standard and environment.
We are developing technology solutions in the areas of agro-dairy, renewable energy, information technology and industrial electronics, to develop and introduce innovative products to not only retain, but also expand our market. Over the past three decades, REIL has identi- fied needs of the Dairy Vertical, through continuous interaction with customers and provides a full spectrum of Diary Electronics Systems and equipments ranging from the requirements of grassroot level milk co-operatives—which are in the initial stages of formation—right up to large and prosperous co-operative societies. Use of RFID technology for cattle identification, veterinary services terminals for cattle health, testing equipments at cooperative societies, e-sealing for transportation, RMRD docks at dairy plants, online hi-end milk analysis solutions to control and monitor hygiene and safety standards at dairy plants and product factories, ERP at dairy plant for business automation. All this has brought transparency and fairness in the milk procurement and remuneration process at every stage of the chain, from Cattle to Consumer (C2C).
Similarly, REIL has worked in the business area of renewable energy through use of SPV technology, to deliver products and applications, appropriate for the respective use. We also undertake in-house design, development and manufacturing of the electronic circuits and luminaries assemblies that go into SPV based domestic lighting system in rural areas, village street lighting system, solar lanterns, etc. Our products are deployed in over 100,000 villages across the country.
What would you say are some of the key milestones for REIL in recent years?
REIL has attained significant milestones in the various facets of business environment, namely financial, commercial, product development and  quality. We have grown by 282 percent over the past five years from `78.89 crore in 2007-08 to `231 crore in 2011-12. We have also obtained certification of compliance to international standards: CEI/IEC 61215 (Design Qualification), IEC 61730-1 & 2 (Safety Qualification) and IEC 61701 (Salt Mist Corrosion testing) of Crystalline Silicon Terrestrial Photovoltaic (PV) Modules, popularly known as UL certification. This is the most prestigious quality standard. We have entered into a partnership arrangement with FOSS Denmark, the world leader in high-end milk testing equipments, for introducing and distributing products in India. In the renewable energy sector, a key milestone is the execution of 10MW decentralised power plant project in 9,400 locations across the country in a time-bound manner. REIL also successfully executed large Mega Watt Power Plants (5MW) in the state of Rajasthan. These techno-commercial initiatives brought laurels to REIL in the form of National R & D Award, National Electronics Award, Best Employer Award, the ultimate Scope Award, "eWorld Forum Award–2011" for the Best Rural e-Governance Initiative, Rajasthan Energy Conservation Awards- 2011 and recently received "Best PSU" for Out- standing Performance in Mini Ratna category in BT Star PSU Excellence Award-2012.
What according to you are some of the core challenges affecting the PSEs in India and as a key player how are you addressing them?
Some of the key challenges faced by public sectors are global meltdown, bottom line performance, corporate fraud cases resulting in hefty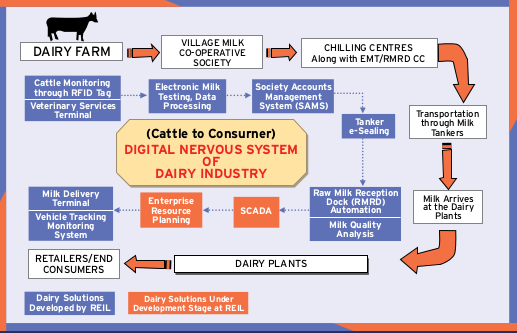 penalties, defective products and recalls, and highly competitive market. The government has issued a Corporate Governance code to be followed by all CPSEs, which means holistic good governance of the corporate business. In line with this, a Memorandum of Understanding (MoU) has been signed between the Government and Manage- ment of CPSEs. The main purpose of the MoU is to ensure a level playing field to the PSE, vis- à-vis the private corporate sector. To address these issues REIL is actively involved in the National Dairy Plan and the Jawaharlal National Solar Mission for implementation of safe & hygienic milk & milk products and acquiring energy security across the country.
Smart and effective use of technology for social, financial and digital inclusion, is bridging the digital divide between rural and urban India. REIL  successfully provided 43 variants of electronics  products and 23 variants of solar products across  the country. This benefited 40 million milk producers and 100,000 villages, 140 towns, ensuring  fair payment to farmers and safe milk to consumers. 125,000 villages are made kerosene-free and  now use solar home lighting systems. This has  contributed a lot in empowering the rural people  and making the country proud as the world's largest milk producer and a sustained growth of dairy sector for last one decade..
How are you using capability  building as a way to bring about  changes?
Changes are a way of life and business dynamics change very fast, making it necessary to build capability to quickly respond to them. Therefore, capability building is essential to carry out our business with growth, profitability and market share. We achieve this through regular upgradation of our infrastructure and training of our manpower. For purposes of product development, REIL undertakes interaction with customers for identifying the needs for upgradation of our product solutions in the area of milk testing equipments, SPV products, and IT; and uses its Research & Development capability to translate these needs into products and services for its customers. We utilise technology to deliver quality products, which are robust, economical to operate, and easy to use for the rural people in the typically harsh rural environment. We also organise training for employees of all categories and levels.
How do you view REIL's transition to an intelligent PSE?
REIL has adopted all the technologies, methods and processes that are contemporary and necessary to maintain and increase the presence in the market, enhance customer satisfaction and also deliver value for money to them. We use technology in communication, business processes, manufacturing, quality and delivery, such as computers, Internet, mobile telephony, manufacturing automation, etc. We rigorously follow our vision and mission in letter and spirit; strengthen the R&D infrastructure; and make strategic diversifications.
What are the future plans of REIL?
REIL is a profit making company with a rural mission. It has a prominent place amongst the electronics industry of Rajasthan. The company is a joint venture between the Government of India and the Government of Rajasthan, through their respective institutions. The company was conferred the status of a 'MINI RATNA' by the Department of Public Enterprises, Ministry of Industry, Government of India in 1997 on account of its good all round performance and excellent products and retaining the same for last 15 years. REIL look at growing needs of its technology solution in rural market both for the dairy industry and renewable energy under the National Dairy Plan and the Jawaharlal National Solar Mission, while continuing with its current product range and the customer base across the country. REIL aims to become the largest key player in "Off Grid Solar Solution" in renewable energy sector and retain its primacy as the largest milk analysis player in dairy industry.
Follow and connect with us on Facebook, Twitter, LinkedIn, Elets video