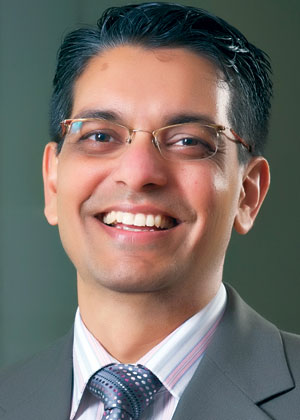 Anuj Kumar, GM India & Subcontinent, Red Hat India

Cloud Products
Majority of virtual machines in public clouds run on Linux. Nine out of the top 10 successful public clouds rely on Red Hat software. Four out of the five largest public clouds run on Red Hat's virtualisation technology.
Healthcare Solutions
We provide healthcare organisations with the technologies necessary to build a reliable IT infrastructure for life-critical applications. Red Hat Enterprise Healthcare Platform is a reliable and affordable information technology platform designed for delivering safe, high-quality patient care. The platform packages Red Hat Enterprise Linux, JBoss Enterprise Middleware, and updates via Red Hat Network with services specifically tailored to the needs of the healthcare sector.
Financial Sector Solutions
In the financial services industry, market opportunities grow faster than IT budgets. Red Hat's footprint of stock exchange customers running mission-critical applications on Red Hat solutions represents approximately half of the world's equity trading volume. Affordable, reliable and secure, Red Hat open source solutions give you technology and performance advantages and provide the low-latency, high-throughput infrastructure your financial services environment needs.
e-Governance solution
Red Hat is actively working with Government (Defence) and SI Partners on several mission mode projects. Key to our solutions is the interoperability it offers to enable cross department and cross function integrations, which is fundamental to implementing large scale e-Governance solutions with heterogeneous systems and data formats, standards conformance levels provided by Red Hat further ensures that an unbiased and competitive environment is available to all providers both at the Hardware and Application Solutions levels to participate in shaping up an efficient and cost effective solution. Another important aspect is the economics of open source based solutions, it saves you a lot of money, and you can spend it to develop better application software which is often deprived of budgets in order to buy in the expensive infrastructure software.
Follow and connect with us on Facebook, Twitter, LinkedIn, Elets video