Technology is playing an extremely important role in helping banks meet targets of Financial Inclusion and bring the marginalised into financial mainstream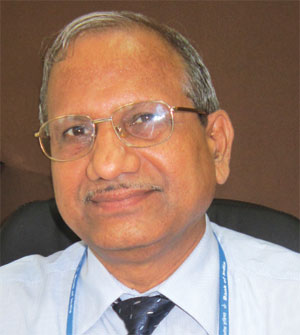 Arjun Ghugal, General Manager, Bank of India
Financial Inclusion (FI) means linking people without any banking facility to the formal banking system and fulfilling all their financial requirements. It also involves ensuring that the facilities are provided not at a designated bank branch but as close to the beneficiary as possible, ideally at their doorstep. This is so because a typical FI beneficiary would transact in small amounts and cannot be expected to make a long journey which involves foregoing earnings as well as the cost incurred in travel. This is not viable. So the solution is to provide services in proximity of the beneficiary. This includes facilities for deposit, withdrawal and transfer of money; micro-insurance, need-based financial assistance for agriculture, trade, education etc.
Technology for viable FI
In order to make FI viable for banks, there is requirement of a platform that can be created only through use of technology. By using Business Correspondent (BC) model and technology such as micro ATMs, banking products can be made accessible to consumers at their convenience.
At the time of opening an account, biometric and demographic information such as fingerprint of all ten fingers, name, date of birth, age, sex etc are captured. These details are embedded on a smart card and this card is then used to control access. A person can access their account only thorough the thumb impression. In this way, no one else can access a beneficiary account and thus security is ensured.
Role of Aadhar
The system is also Aadhar compatible, so that when the 12-digit Aadhar number is fed into it, the details associated with that number can be used towards fulfilling the Know Your Customer (KYC) norms.
Bank of India has opened about 63 lakh FI (no frills, zero balance) accounts in the Core Banking System (CBS) by complying with KYC norms. Of this, 6,80,000 smart cards have been issued by capturing biometric information. We have empanelled three technology service providers to develop a technological backbone for the system.  We have a network of 3,900 BCs and 21 corporate BCs who are installing kiosks at various places. We are in the process of integrating the CBS branches and the no frills accounts would be shifted to our FI server. Bank accounts are not being opened on the basis of UID as of now, but the system is UID-compatible and one can expect accounts to be opened on the basis of UID in the near future.
Ultra Small Branches
32 Departments of the Government of India release approximately Rs 4 lakh crore in subsidies through various schemes and programmes. All this will now shift to Electronic Benefit Transfer (EBT). The government has come out with a model of One District, Multiple Banks and One Leader Bank. Using the UID, the amount will be released to leader bank. Leader bank will verify the data and release the funds to beneficiary account in respective bank. It will be the duty of the bank to make payment within a reasonable time frame.
Bank of India has opened 501 Ultra Small Branches in rural areas. These branches are located in the village Panchayat building and provide services to the villagers. A bank official visits the branch once every week to take care of account opening, grievance redressal, applications for financial assistance etc. All the financial transactions are handled by the BC.
Follow and connect with us on Facebook, Twitter, LinkedIn, Elets video