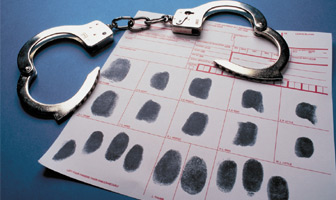 An unusual advisory has been issued by the Union Home Ministry. The advisory lists out measures that cops across the country must undertake for reducing growing instances of cyber crime by minors.
"Police teams can go to cyber cafes, pretending to be minors, and monitor their activities," the advisory said. "If any cafe owner is allowing minors to surf porn or carry out other crimes, he could be arrested."
The advisory mentions the kinds of cyber crimes children have been found to indulge in, such as stalking, harassment, defamation, character assassination and sending threat mails, and expresses concern over these.
It suggests what sections of the IT Act can be invoked in such cases. The Mumbai police received the advisory recently. It says that in today's technology-savvy era, children are prone to using the computer, but there is a need to concentrate on how the police can make use of internet and electronic gadgets safer for them.
It says that children are also exposed to sexually explicit material, which must be controlled. Police sources said these days, even school-going children have internet facility on their mobile phones. "Parents must keep monitoring their phones," said a police officer.
There have been cases where school-going children were found to have written derogatory remarks about their classmates on social-networking websites. "There is unwanted exposure of sexually explicit material. There is a need to conduct programmes and skill development for those manning child lines," the advisory said.
It adds that safety measures can be described on the state police's web browser, or a children's corner could be created where internet tips can be explained with help from Nasscom, National Technical Research Organization and Computer Emergency Response Team.