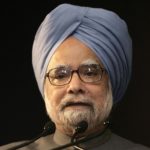 While inaugurating a new campus of the Indian Institute of Corporate Affairs in Harayana, Prime Minister Manmohan Singh said that a new Companies Bill, aimed at addressing crucial issues of corporate governance, would be passed soon. "The Companies Bill, presently under consideration of our Parliament, seeks to provide a further fillip to the cause of corporate social responsibility, corporate governance and investor protection. I expect the Bill to be passed shortly," he said.

The Bill that will replace the Companies Act, 1956 envisages several forward-looking steps, including mandatory maintenance of documents in electronic format, introduction of e-governance and provision for encouraging ethical corporate behaviour. The Bill is scrutinised by the Standing Committee on Finance after objections by various parties, particularly the BJP, on certain provisions.
Manmohan Singh said his government was committed to providing an environment that was conducive to enterprise and growth of entrepreneurship. It would facilitate rapid economic growth and ensure higher living standards. The government would also try to update the regulatory and policy environment to unleash the creative energies of people.
The number of registered companies had gone up from 30,000 in 1956 to 9 lakh today. "The corporate sector will continue to make a very important contribution to nation-building. Therefore, it must be our continuous endeavour to provide our companies a non-cumbersome, customer-friendly and transparent regulatory environment to enable them to function efficiently and productively, to contribute to our economic development and also to fulfil their social obligations," Manmohan Singh observed.
Follow and connect with us on Facebook, Twitter, LinkedIn, Elets video