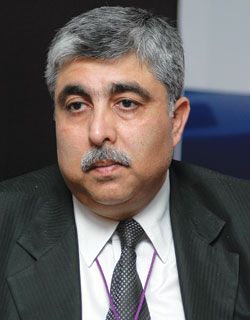 Col (retd) Vishu Sikka,  (Retd) General Manager – Defence, Aerospace & Public Security SAP India & Subcontinent

In present times, government departments and other agencies have embarked upon massive deployment of ICT. However, one of the fundamental issues related to government procurement is that the budget for software is set unrealistically low. For example, the CCTNS project has a meagre two percent of the total project cost earmarked for application development. One can buy the best hardware services, establish the best networks, but if the applications to run on it are second grade or worse, the whole project would fail.
Software needs to be treated as a critical component of the system that lies at the very heart of the project and outlays for the same need to be fixed accordingly. Systems need to evolve with changing times and changing requirements. Therefore, organisations worldwide are shifting from a custom-developed system approach to a modular approach as the latter is scalable, upgradable, changeable according to needs while also optimising costs.
SAP provides services in five major areas related to public security. These are: intelligence gathering and analysis; border management; emergency services; justice management and law enforcement. A large number of user departments across the world use our suite of products and more than 80 police organisations from the New York Police Department (NYPD) to the London Metropolitan and the state of New York run SAP applications.
Follow and connect with us on Facebook, Twitter, LinkedIn, Elets video