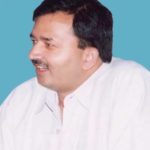 Significantly, Orissa's march towards e- Governance has been rather satisfactory.    In 2004, the State was placed in the league of "Average Achievers" in India in terms of its e- Readiness. "It is important to note that Orissa has moved from "Below Average Achievers" in 2003 to "Average Achievers" in just one year," stresses Surendra Nath Tripathy, Commissioner and Secretary Panchayati Raj and IT, in an interview with Anuradha Dhar of egov.
What have been the key achievements of Orissa in terms of e-Governance?
The State of Orissa was among the "Average Achievers" States in India in terms of its  e-Readiness in 2004. However, it is important to note that Orissa has moved from "Below  Average Achievers" in 2003 to "Average Achievers" in just one year, and to continue  progress in this specific area the State Government has framed the Information Technology  Policy in 2004 through which it aims to develop a well planned, robust and futuristic IT architecture in the State. The basic objective of the policy is to help the Government reach out  to common people and minimise the digital divide existing in the state as of now.
Orissa Telemedicine Application Network has been set up to connect Sanjay Gandhi Post  Graduate Institute of Medical Sciences (SGPGIMS), Lucknow, with three Medical Colleges in  the State enabling remote delivery of healthcare. The Orissa Computer Application Centre  (OCAC) – an agency of the State Government, is implementing a scheme that seeks to provide  computer-based training in 400 high schools in 30 districts across the State. The  project entails an investment of Rs 12.90 crores (US$2.91mn).
What are the major IT projects initiated by the Government of Orissa?
The Government of Orissa has initiated quite a few e-Governance projects at the State level as  well as on Sectoral levels. These projects can broadly be divided into 3 main categories namely  IT Infrastructure Projects, State Level Core e-Governance Projects, and, State Level Sectoral e-Governance Projects.
The State Government has already obtained approval from Government of India for State  Wide Area Network (SWAN). From the Secretariat to the Districts, 2 Mbps Data Link has been established, and connectivity to the Sub- Divisions, Blocks and Tehsils will be provided in  partnership with BSNL (with OFC backbone). The ultimate aim is to provide connectivity upto the grassroots levels at the earliest.
The Government would be setting up Information Kiosks throughout the State, particularly in  the Urban and Semi-Urban areas through Self-Employment Mode targeted at the  unemployed youth. A variety of services would be offered by the Kiosks such as e-mail,  Internet browsing, computer education, photography, DTP work, display of movies through CDs, and PCOs.
The Ministry of Information Technology (IT), Government of India (GoI), has set up a Resource  Center at OCAC and Utkal University for technology development in Indian Language for development and promotion of Oriya Language -based tools and application  under the aegis of Bhasa Project. Word Processor, Spell Check, Thesaurus, OCR, Bilingual  Chart and EMail Application in Oriya have already been developed. Web -based Bilingual English to Oriya e-Dictionary, Oriya WorldNet Software for Language Query and Trilingual  Word Processor (English- Oriya-Hindi) have also been developed.
PRIASOFT (Web -based Application for monitoring Funds Flow), PAMIS (Panchayati Accounts  Monitoring Information System), RURALSOFT (Web -based Application for monitoring Physical Progress of Projects/Schemes under various Poverty Alleviation Programs), BETAN  (Integrated Payroll Package for preparing Repetitive Pay-Bills as per a set of standard formats)  and Online Management & Monitoring System (Web Enabled System to monitor and  manage the physical and financial progress of the schemes under Pradhan Mantri  Gram Sarak Yojana) are being utilized by the Panchayati Raj Department as a part of their e-Governance Plan.
Directorate of Land Records & Surveys has taken up Computerization of Land Records to  facilitate maintenance and updation of changes occurring due to consolidation of land  holdings, transfer of ownership, land acquisition etc., and to provide accurate copies of Records  of Rights (ROR) to the landowners across the State. The initiative involves two issues  – Record of Rights and Digitization of Cadastral Survey Maps. Thirteen leading DSR/SR Offices  in the State has been computerised and made operational. In addition, funds have  been provided for the computerisation of 13 other DSR/SR offices during current financial year.
The Department of Transport has taken up the Integrated Transport Management  Information System (ITMIS) in order to streamline the issue and renewal of Driving License,  Registration of Motor Vehicles, Issue and Renewal of Permits, Collection of Motor Vehicle Taxes etc.. Issue of Computerised Driving License has been started from RTO, Bhubaneswar.
Supervision and control of the RTO offices and border check gates and issue and renewal of permits for passenger and goods vehicles are being computerised and automated. The department plans to introduce smart cards for license and registration certificates, modernise check gates with e-connectivity and create consolidated data bank.
Under the aegis of Department of Education, the data capturing of around 70 lakh children has been completed. A database is being developed through ICR (Intelligent Character Recognition) for all the children. VSAT and computer servers are being installed at all District Offices of OPEPA and its HO to have a Web -based Application to avail online information throughout the State.

What are your efforts to connect Gram Panchayats and bring e-Governance in Villages?
In addition to targeting the Villages via the SWAN Network System, through Gramsat the process of connecting up the DRDAs/Blocks has already been established. Efforts are on to connect all 6,234 Gram Panchayats with VSAT and to computerise the Panchayat level Administration via e-Panchayat, which has been developed by National Informatics Centre (NIC), taking into consideration all the information and knowledge management requirements in a Gram Panchayat.
Orissa Government has tied up with National Institute of Smart Government   (NISG) to prepare the e-Governance roadmap for the State. Could you throw some light on its progress?
This assignment was initiated in September 2005, and Consultants from addition to these  respondents, senior officials from various Government Departments were also consulted to get their views on how would they like to see Orissa in future and what should be done to achieve  that. The Consultants have submitted the initial Draft of the e-Government Strategy for the  State, which is currently undergoing a department-wise reviewing. Upon the finalisation of  the document, a one-day Strategy Workshop would be organised under the chairmanship of  the Chief Secretary and all the Line Secretaries would also participate to formally unveil the State's e-Government Strategy.

How is Orissa Government encouraging Public-Private Partnerships in e-Government projects?
State Government specially aims at inviting investments in the fields of ICT network and  infrastructure creation, procedural reengineering, and community capacity building and  training. The Government understands that Public- Private Partnerships (PPPs) can substantially aid in achieving the e- Government Vision of Orissa and would explore the  possibilities of PPPs to supplement the financial resources or expertise of the State  Government. In this respect, a number of important partnerships have already been forged with organisations such as Infosys, Wipro, TCS, Merit Track etc., for a number of important  e-Governance Initiatives and the State Government would continue to explore the possibilities  of newer partnerships appropriately.
Orissa e-Government projects
• Setting up state-wide Information kiosks
• Development and promotion of Oriya Language-based tools and application under Bhasa project
• PRIASOFT for monitoring Funds flow
• PAMIS or Panchayati Accounts Monitoring Information System
• RURALSOFT for physical progress of Projects/Schemes under Poverty Alleviation Programs
• BETAN – Integrated Payroll Package for preparing Repetitive Pay-Bills
• Computerisation of Land records
• ITMIS or Integrated Transport Management Information System Development of database through ICR for all the children under Department of Education
Follow and connect with us on Facebook, Twitter, LinkedIn, Elets video