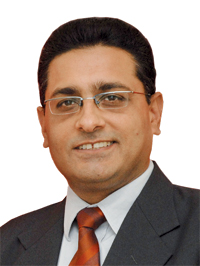 Sandeep Sehgal
Director-Government Vertical & ISV
Red Hat India Pvt Limited
Adopting newer technologies like Cloud Computing and m-Governance will help the government to deploy more projects and save government's money on hardware and software
National e-Governance Plan is a very well thought out action plan by DIT. It has streamlined things in a new way. It has brought clarity and focuses in key areas that Government needs to address and has helped India move beyond 'Pilot Projects' being done earlier.
SWANs have helped State Governments to connect and ensure eGov service delivery to remote areas. SDC is helping State Govt to consolidate their IT infrastructure and offer better services to their internal departments who in turn are able to offer 24×7 services to its consumers. State Portals being put in place will help consolidation of information in a single place and SSDG (Service Delivery Gateway) would enable cross department communication. Automation of Districts is helping citizen get info/services from a single window.
More and more government services being delivered through automation of Departments are enabling the CSC model to be successful and benefiting the citizens in remote areas. Service integration among different departments further enables single-window delivery of citizen services. Integration with UID would further help reduce fraud and ensure benefits are passed to the actual beneficiary.
Lack of IT penetration still makes for a major challenge and needs to be tackled efficiently. There has to be a proper, equitable penetration of IT and Communication so that all citizens irrespective of their geographic location or income can use the benefits of it.
In the end, adoption of Open Standard leading to seamless integration of Government services would help citizens get services from one place. The power of mobile technology needs to be properly estimated since it is the most accessible form of technology. Service delivery using mobile infrastructure is a big sector in itself and is still to be explored by the government. Adopting newer and innovative technologies like Cloud Computing and m-Governance will only help the government to deploy more and more projects and monitor efficiently also. It would also save government's money on both hardware and software.
| | |
| --- | --- |
| | "Italy has taken up a proactive role in the European scenario through the 'e-Europe' programme under the framework of Lisbon strategy" |