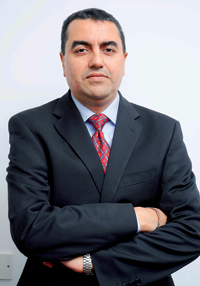 Neeraj Gill
MD – India & SAARC
Polycom
As far as technology is concerned Unified Communications (UC) is the way forward to achieve all many targets for successful e-Governance
In 1995, when the Internet was in its infancy stage and had only 16 million users worldwide, governments across the world were realising the benefits of utilising new technologies to share information over private networks and deliver public services through Web portals. Over the years governments across the world have been investing in e-services to coincide with new technological advancements, from phone to computer and then to the Internet and high-speed broadband. With the initial goal of providing basic information through Web portals, governments worldwide soon launched more interactive services that were progressively made available across multiple communication channels, platforms, and devices to keep up with social changes and improve the satisfaction of increasingly demanding businesses, tech-savvy citizens, and more advanced government departments. As a result of this development over time, almost every country has an e-government plan and an ICT strategy in place today.
Indian government has to be applauded the way has taken forward the e-Governance initiatives during the last few years. The way all the states and central government are connected with people proves the effort of Government. The only factor that is a hindrance in the communication is the bandwidth accessibility, which is also being looked at with a serious concern.
As far as technology is concerned Unified Communications (UC) is the way forward to achieve all many targets for successful e-Governance. UC is all about transforming lives of people in general. One of the biggest advantages of UC can be seen in the space of e-Governance, wherein state headquarters are linked to districts, – thus making administration more accountable and seamless.  This translates to better governance and transparency for people in general. Also, education and healthcare are some of the areas where UC is transforming lives of end users. Just imagine an individual in a rural area not having access to best of health care facilities, being treated remotely by the best of breed doctors, through video conferencing and other UC tools. Thus, with the advent of new interactive technologies, governance will never be the same again.


"There is a strong willingness in the governments to partner with the private sector, but it is going to be a bit slow because of the regulatory concerns"
Follow and connect with us on Facebook, Twitter, LinkedIn, Elets video