Hardware
Seagate to ship 7,200 RPM hard drive for notebooks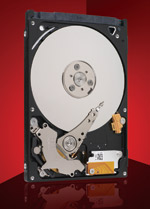 Seagate has announced channel and OEM shipments of the Momentus XT drive, its fastest 2.5-inch laptop PC hard drive, combining SSD-like performance with the massive capacity and much lower cost of HDDs. The Momentus XT drive also features Adaptive Memory—a new technology that learns and optimises the drive's  performance to each user by moving frequently used information into the flash memory for faster access. The solid state hybrid drive boots up to 100 percent faster than traditional 5,400 RPM drives, the mainstream spin speed for laptop PCs, and sets new benchmarks for real-world system.
Data Centre
Emerson's smartaisle cooling system is now in india
the smartaisle enterprise cooling system for medium and high-density data  centers from emerson Network power isnow available in the Indian market. the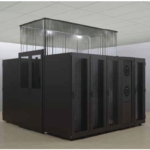 solution combines containment technology with intelligent environmental controls, to deliver more than 30 percent energy savings and 25 percent improvement in capacity.
smartaisle integrates cold aisle containment with the rack solution. It provides  focused cool air at the right temperature and volume to the It infrastructure equipment.
Stellar launches new version of its Access DB repair tool
stellar Information systems has introduced stellar phoenix access recovery  software v.4.0, a highly reliable, quick and cost effective software that repairs  logically corrupted Ms access database and stores it at user-specified location.  the repair process with the help of a this software is absolutely safe and does not  make any changes to the original database. with recovery of almost all Ms  access components, including tables, forms, reports, queries, macros, and  modules, the access database recovery tool provides a complete preview of all  the recovery components.
Wireless
ZyXEL announces NWD-270N wireless USB adapter
ZyXEL Communications, has announced its new ZyXEL NWD-270N Wireless
N-lite USB Adapter, combining ultra fast speed and greater range of 802.11n in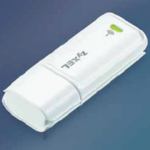 technology.
The new streamlined device provides an easy and cost-effective way to add or
upgrade the wireless network performance of a desktop or notebook computer.
It is compatible with a Wireless 802.11n network so users can access high-speed
Internet services and includes features like WMM QoS certification which is an
excellent solution to deliver time-sensitive applications such as video and voice.
Power Management
Kobian launches elite 650 Pro uPs in india
Computer peripherals maker Kobian has announced the launch of its Power  Product Series in India— Mercury Elite 650 PRO UPS—designed for corporate,  small and medium businesses and the home segment.

The new UPS is designed to meet the need of today's world, and is positioned as  a complete solution. Mercury Elite 650 UPS is inbuilt with wide input range of 140~300VAC and includes output short-circuit protection. Its features include  overcharge protection with sleek and compact design with CPU control.
Server
Oracle unveils next generation of Sun Fire x86 clustered systems
Strengthening its position in the x86 clustered systems market, Oracle  announced its next-generation Sun Fire x86 Clustered Systems, including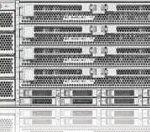 rackmount servers, blades and a 10 GbE cluster fabric.
The Sun Fire x86 clustered systems are designed for customers that run a mix  of demanding Oracle and non- Oracle enterprise workloads across a grouping of  systems. These systems, which ship with Oracle Solaris, Oracle Enterprise Linux and Oracle VM, deliver an end-to-end virtualised environment that provides a  completely tested and supported solution for Oracle Software, including Oracle Database, Oracle Fusion Middleware and Oracle Applications. The systems are  also certified with other x86 operating systems and virtualisation platforms.
Oracle's Sun Fire x86 Clustered Systems reduce management complexity, deliver record-breaking performance and boost operational efficiencies.