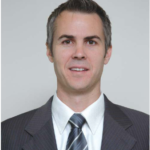 "The Intel World Ahead Programme aims to enhance lives by accelerating access to uncompromised technology for everyone, anywhere in the world. Focused on people in the world's developing communities, it integrates and extends Intel's efforts to advance progress in four areas: accessibility, connectivity, education and content. Under this program, Intel has committed US$1 billion over a period of five years to support the programme, informs John McClure, (john.a.mcclure@intel.com) Director-Marketing, Intel South Asia in an exclusive interview with egov magazine.
What are the key initiatives of Intel in the sector of e-Government in India?

Intel has partnered with the government with different e-Government projects, the most recent being a project with the Pune Municipal Corporation for the commercial rollout of the first phase of the city-wide broadband wireless network.
To take the levels of service to citizens to greater heights, the Pune Municipal Corporation took a large step in providing the much-sought-for ubiquitous connectivity that would propel quicker adoption of the e-Governance interfaces of the government and provide instant connectivity to the world through Internet.
Economic growth, immediate health care access, rich variety of knowledge, speedier disaster response, hassle-free interactions are the immediate benefits one can realize enriching the quality of life of its citizens. The vision of the PMC is to establish the ubiquitous connectivity infrastructure.
The vision of Unwire Pune, therefore, is to enable citizens to enjoy broadband in their homes, offices, schools and public areas whether this is for personal, business or public service usage. Instead of being tied to offices, homes or individual hotspots, people would have fast convenient access to information – and each other – from virtually any corner of their community.

Please tell us about Intel's World Ahead Programme? What is the broad aim and vision of the programme?
The Intel World Ahead Programme aims to enhance lives by accelerating access to  uncompromised technology for everyone, anywhere in the world. Focused on people in the world's developing communities, it integrates and extends Intel's efforts to advance progress  in four areas: accessibility, connectivity, education and content. Under this program, Intel  has committed US$1 billion over a period of fi ve years to support the program, the objectives  of which include training an additional 10 million teachers in the use of technology in education, creating the potential to reach another one billion students
Intel's goal is to provide opportunities for people worldwide to participate in today's global  economy through information and communications technologies – supporting substantial progress in connecting the next billion people to a world of opportunity. In collaboration with  local and worldwide organisations and companies, we are working to bring people more PCs,  tools, and services that are customised for theirlocal needs.
The Intel World Ahead Programme integrates and extends Intel's efforts to drive progress in  accessibility, connectivity, education and content. In each area Intel is building upon signifi  cant past success while extending efforts in the future and integrating the efforts to multiply their progress.
Accessibility: Creating opportunities for widespread ownership and use of PCs through affordability, access and content, including the development of fully featured, affordable PCs tailored to regional needs.
Connectivity: Expanding wireless broadband Internet access by cultivating the required ecosystems and encouraging deployment, including the broad promotion of WiMAX trials
and deployments.
Education: Preparing students for success in the global economy through education programs and resources, including professional development for teachers worldwide.
Which are the countries where the World Ahead Programme is being implemented?
The World Ahead Programme is focused on the next billion users in developing countries across the globe. These include countries in Asia – China, India, Indonesia, Malaysia, Pakistan, Philippines, Sri Lanka, Thailand and Vietnam, Africa – South Africa, Europe – Russia and in South America – Peru and Brazil.

Since the launch of this program last year, how far it has progressed in providing accessibility and connectivity?
As a part of a global programme, Intel today has in place 170 World Ahead projects in 60 countries worldwide, collaborating with governments, telcos, schools and universities,  multinationals, non-government organisations (NGOs) and others who also are committed to  bridging the digital divide.
Some successful projects undertaken in the space of accessibility and connectivity since the launch of the program have been:
"
Awakening" Empowers Rural India: Designed to provide rural communities in India with greater economic and social opportunities, the "Awakening" initiative supported the spread of rural Internet "kiosks". Based on the Intel-powered Community PC, access to the benefi ts of information and communications technologies in villages in India were accelerated. The Intel–powered community PC was developed specially with unique features such as a highly rugged chassis designed to withstand diffi cult environmental conditions; a customized power supply unit allowing the PC to maintain continuous load power in a power outage; and low power consumption.
Intel-powered Classmate PCs in Malaysian Schools: Intel Malaysia and Malaysia's Ministry of Education jointly implement the ICT for Education initiative – a major milestone in Malaysia's goal to become more competitive in today's knowledge-based global economy.  Taking the lead as one of the fi rst countries in Asia Pacifi c to pilot ICT for Education, the two parties agreed to implement a 1:1 e-learning model, under which each student will have access to a PC and can develop digital skills essential for the modern age.

Broadband Internet and Voice over IP (VoIP) in Vietnam: Telecommunications infrastructure in Vietnam's major cities is developing rapidly, but rural communities   continue to lag behind. Cellular phone service is widespread in some areas, but broadband Internet coverage is patchy and fi xed phones are not always available. Thanks to WiMAX technology and collaboration between Intel, USAID (United States Agency for International Development) and the Vietnam Data Communication Company (VDC), the remote village of Lao Cai in northern Vietnam has access to broadband Internet – and VoIP – for the fi rst time.
As part of the World Ahead Program, Intel is conducting 'Jaagruti' (Awakening) initiative in India to support the spread of Internet 'kiosks' in rural villages across India based on the Community PC platform. What response Intel has got from these different stakeholders?
The response from different stakeholders has been very positive and encouraging.
What are the present challenges India is facing against fast-forwarding e-government implementation?
The current challenges that India faces are primarily with conceptualisation and   implementation of projects and lack of stakeholder involvement. In addition there is ambiguity around projects and Private Public Partnerships.
What is your opinion about National e-Governance Plan of India? Do you think   government here is doing enough in bringing more Public-Private partnerships?
The Indian government has been working towards enhancing its e-Governance programmes  in India with efforts made to improve effi ciency and convenience for citizens and users. This is  clearly indicated by the commitment of the government to the National e-Governance plan  announced by Dayanidhi Maran, Minister for Information Technology in June 2006.
This plan – which will cover 26 new projects including programs such as commercial taxes,  agriculture, education, pensions, land records etc. – will amount to an expenditure of over  US$5 billion Rs 2300 million by both the central and state governments in India,  implemented through the privatepublic- partnership (PPP) model.
In addition, the recently announced increased 2007-08 budget allocation for e-Governance at  the central and state levels in the 2007-08 Union Budget presented by the Finance Minister of  India, P Chidambaram, is a clear indication of the country's commitment to e-Governance.
It is encouraging to see the government's commitment to e-Governance programmes in the  country and efforts towards capacity building, ecosystem enabling of relevant hardware,  software, besides addressing technology support and connectivity issues.
Follow and connect with us on Facebook, Twitter, LinkedIn, Elets video