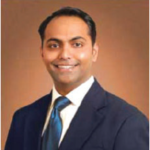 "As the market gets more sophisticated in its requirement and with large number of channel partners entering into the Electronic Access Control industry, it was important for HID to provide with product training on Smart Cards, Biometrics and even enable applications such as canteen, time and attendance with local software/ hardware p artners", says Harish Vellat (hvellat@hidcorp.com), Managing Director, HID India Pvt. Ltd., in conversation with egov magazine
 What are the aims and objectives behind establishing HID India Private Limited. What are the strategies being adopted to fulfill these objectives.
HID was experiencing very large and consistent business from India as a market which justified HID Global to invest in this market and establish a local presence. The challenges faced by both end users and the channel (System Integrators) are availability of products with a short lead time. Having a presence in India allows us to supply most of our products within 3 – 5 working days.
As the market gets more sophisticated in its requirement and with large number of channel   partners entering into the electronic access control industry, it was important for HID to provide with product training on smart cards, biometrics and even enable applications such as canteen, time and attendance with local software/ hardware partners. Our products today are available across 20 – 30 cities which allows us to offer cutting edge affordable technology for access control to any end user. Finally, having a local support team which is in the same time-zone, speaks the same language and understands the nature of doing business in India was important.
What verticals do you see as ideal for your products?
The early adopters for Electronic access control were IT/ITES (Call centers/BPO ). Over the  years banks, financial services, insurance, service industry, government agencies, public sector undertakings, ministries and manufacturing sector use HID card and readers.
What are some of your contact and contactless card solutions for public sector in India?
There are in excess of few hundred installations, some of the high profile ones are – Indian Oil Corporation across 260 sites, NPCIL has introduced and is rolling this across India, Bharat Petroleum, BSNL, ISRO, ONGC, GAIL, Ministry of Defense, etc..
Tell us about HID's Secure Multi- Access Ready-to-Ship (SMARTS) programme.
SMARTS is a unique programme wherein we offer any volume (10 – 999 or more) of combi- technology card which combines contactless technologies (125 kHz and/ or 13.56 Mhz) with  contact chip technologies (Gemalto, G&D, etc.) in a short lead time. The reason we introduced  this programme is that conventionally whenever a user wants to offer a combination of  contactless (for Access Control) and contact chip (for IT Security – PKI, etc.) they need to  either order in bulk or the cost per card is very costly, compounded with lead times of 6-8  weeks or more. HID instead offers any user large or small to introduce combi cards which is  affordable and easily available. This offers all teams within a public sector organisation (IT,  security and administration and Finance) a hassle-free secure card technology from HID.
HID is the premier manufacturer of contactless access control cards and readers for the security industry. How do your cards have an edge over other market players in this field?
HID has been a pioneer in the industry since its inception. HID introduced 125 kHz Proximity  technology to be integrated with Wiegand Control Panels (which is was prevalent as a de facto standard);HID introduced secure formats (Format is a Card Identification number, this is  typically used in Access Control to identify a user) such as Corporate 1000 Format which is an  End-User reserved format which is unique in the world, this ensure no duplication of card formats worldwide;
HID offered Mifare Readers on a worldwide basis much before anyone else in the industry.  Today we have one of the best and widest range of Mifare & DesFire Readers and  HID introduced iCLASS which is a pedigree 13.56 Mhz Contactless Smart Card technology  specifically for Access Control, this includes high secure Key Management and Encryption  standards which are the best in class of other Smart Cards for Access control.
HID offers high security card printing with Embedded Holograms, UV Ink, Guilloche printing,  Micro-fine printing – all of this makes it impossible to physically duplicate a card.
HID is more than just a Card/Reader company it is a de facto standard for Access Cards/  Readers by being the only company available in over 100 countries through more than  10,000 channel partners. No other brand can claim such a global footprint.
Please tell us about how you are incorporating security features in the cards,  especially for the public sector to keep the sensitive data secure.
HID cards and readers are currently deployed globally across various sensitive sites such as  Airports, Defense establishments/ bases, Police, Nuclear Installations.
HID's combination of products, services, and know-how with unique attributes that deliver  trusted solutions for secure identity-related applications for the end-users under HID Trusted Identity Platform™:
a. Secure Technology:
For government sites that wish to have more than a basic level of security – In the Proximity technology HID offers a service called Corporate 1000 Format (unique format for an end user which ensures no card duplication). This is ideally suited for government offices such as  refineries, banks, telecom, etc.
For government sites that want Moderate security –In the 13.56 Mhz technology HID offers  HID Elite Keys (Keys which are known only to HID) which secures the Access Control  Information residing in the Card. This allows a Card to work only with the readers on site and  vice versa. This is best suited for Airports, Ports, Police Station, Correctional Facilities, Government  Mint, etc.
For government sites that wish to have very high security – In the 13.56 Mhz technology HID  offers Custom Keys (Keys which are known only to the End User) which secures the  Access Control Information residing in the Card. This allows a Card to work only with the readers on site and vice versa. This is best suited for Intelligence, Defense, Nuclear and other sensitive facilities.
b. Card Printing: HID offers secure card features such as Embedded Holograms, UV Ink,  Guilloche printing, Micro-fine printing. This makes it impossible for a person to duplicate a card using available card printing technology.
c. Secure Communication Reader: HID Readers can be configured to communicate securely  with any third party system on a protected RS 485 network. This is done to ensure that no one  can "listen" to the communication between the reader and the access control system or replay this communication with any unauthorised device.
d. Biometric Technology: HID offers Biometric technology wherein an end-user can deploy a  multi-factor authentication such as Card + Bio and even Card + Bio + PIN to ensure that unauthorised entries are not made into a secure facility on account of card getting stolen.
e. Physical plus Logical Security:HID offers Combi Cards, through the use of these cards a user  can use the card during the course of the day at work.
At 9:00 AM the user flashes the \ contactless part of the card onto a long range reader for  gaining access into the parking facilities
At 9:10 AM the user shows the contactless part of card at the door reader to enter the  Building, registering time and attendance,
At 9:15 AM the user can authenticate on to the secure IT network using PKI or HID's Windows  compatible product Crescendo which offers secure authentication such as Microsoft® Windows® Smart Card Framework (WSF) and supports applications such as Windows Domain logon, VPN, Single Sign On, etc.
At 1:00 PM the user can log-off and use the contactless part of the card for e-Cash at the  canteen replacing a paper based token system.
At 2:00 PM the user can enter a high security door which has a finger print reader for multi- factor authentication. The reader compares the user's finger print presented real-time with  the template stored in the card (at time of card issuance). Once the match is successful, the  user can enter into the high security area.
At 5:00 PM the user can exit out of the building by flashing his contactless part of the card on  the door reader and at this time the time and attendance is captured. This is uploaded on to  the Human Resource Management System for capturing payroll information.
What is your opinion about National e-Governance Plan of India? What are the   initiatives you are doing in partnership with the central and state governments in India?
HID has dedicated a Strategic Account manager within its team and is in parallel working  with its channel partners to advise various government agencies and key people within the  government. We have conducted in the past Public- Private Partnership seminars in large and small groups which enable us to be a trusted advisor and show case leading technologies  and benchmark projects on a worldwide basis. We have clearly seen the benefit by engaging the government in this process as it helps educate the key personnel. Through this education  process, there is a better understanding on what technology is needed and a more pragmatic  approach on deploying technology.
In the past, due to the lack of such communication, the technology speci- fied were  inappropriate, resulting in known cases of early obsolescence. There are also cases for a  system's failure to support users which encouraged them to by-pass or override the system.  All of this is a net loss for the user, exchequer and the industry players. Fortunately, there are  a critical mass of good installations in the private and public sector within India which is  becoming a reference site.
Follow and connect with us on Facebook, Twitter, LinkedIn, Elets video