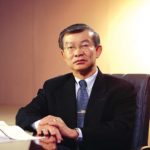 Permanent Secretary, Ministry of Information and Communication Technology, Royal Thai Government
Presently ICT growth in Thailand is about 5% and to speed-up the progress, Thailand needs to build its own brand in ICT similar to India and China. The Royal Thai Government is envisioning Thailand emerging as the new ICT hub of ASEAN by 2008, tells Kraisorn Pornsutee, Permanent Secretary, Ministry of Information and Communication Technology, Royal Thai Government, in a candid conversation with Anuradha Dhar and Dipanjan Banerjee of egov
 Can you briefly tell us about the vision of Ministry of ICT, Thailand?
We have the vision to become the new ICT hub of ASEAN by the year 2008. According to the ranking, Singapore is number one followed by Malaysia and then Thailand. Since the target must always specify the year, I have mentioned 2008. According to International Telecommunication Union (ITU) there are many indicators to measure ICT readiness, for example, number of fixed line, percentage penetration of mobile, broadband, etc. We realize that it is not going to be easy to achieve this vision but we are going to try out best.
Taking the case of mobile penetration in Thailand, which is 32.39 % (Dec 2005) while in Malaysia it is around 60% and in Singapore it is about 94 % (Source IDA, February 2005). We would like to co-rank with them. Ministry is giving the policy directions but for implementation there is an organ called National Telecommuni-cation Commission. In Thailand, the penetration rate of broadband is very low about 1 % (600,000 users of broadband) but we have the plan to increase it to10% in next two years. So we want to jump from 600, 0000 to 5 million users, which is a challenging target. We have two companies under our supervision– CAT and TOT for broadband implementation. Out of this 5 million  target users, 3 million should be on the fixed line and 2 million on the wireless. Since there are  also private companies providing broadband connections, we have to urge them to maximise the number of users.
What are the challenges you are facing to implement the IT infrastructure projects in Thailand?
Connectivity is one of our big problems and that is why we have launched the Mega projects.  We have the Internet for our villages but the speed is less than 56 Kbps so it is very slow. We  cannot let the problem stay on. In our mega project we plan to cover 70,000 villages and to connect each village with high bandwidth at least 2Mbps. It will be a broadband connectivity  and will depend on the decision of the interested party to choose any model. It is a part of the Government Nervous System (GNS).
What is the role of MICT in terms of implementing the Mega projects that has been launched through Partnership for Development Summit in January?
We are going to act as a co-coordinator or you can call as a co-agent. We will be setting up the  management committee to evaluate every proposal. This committee would be chaired by the  ICT Minister and will have 15 members from different ministries. There will be also 5 experts  in technical committees and one financial committee.
In the first phase we do not need any financial proposal. We need the base technical proposal  only. Therefore the interested party need not worry that they are going to compete on the  cost. Initially they will be evaluated only on the technical parameters. After we evaluate,we  are going to send our recommendations to the second level committee, which is going to be  chaired by the Prime Minister. This committee will look into the broad view of different  applications like e-Health, e-Education. Our task is to provide the ICT infrastructure so that other ministries can then successfully carry out their e-Government applications. We expect  to finalize our partners within 2 months after 28th May. We plan to start all these projects in this year.
It is a general perception that changes in political environment of a country delays,  or at times derails, visionary projects like that of Thailand Mega Projects. Is  there any such foreseeable risk under the present political crisis in Thailand?
As everybody already knows that the submission date for the Mega project was earlier 28th  April but now the government has decided to postpone it to one more month. So it means that  the political instability has just delayed the projects by only one month. This will give interested parties more time to submit their proposals. In my view, there won't be any risks  for the companies to invest in these Mega projects due to cabinet reshuffle.
In implementing the Mega Projects, huge amount of investment is involved. What is the amount budgeted for this project till now?
Our Prime Minister said not to worry about money. We don't know how much money has been  sanctioned till now but this is for sure that huge investment would be made.

What is the role played by Ministry of ICT in taking further the vision of e-  Government?
We were the one who had set out the standards. We are not going to get involved in each  Ministry's internal business. They are independent to implement e-Government projects on  their own. Each ministry has a Chief Information Officer (CIO) and we must educate them and ask them to cooperate in following the guidelines set by us. There is also an e-Government  committee headed by Prime Minister, which coordinates among different ministries.
Can you give us an idea on how much government is spending on e-Government in Thailand?
The amount of government budget that has been spent on buying hardware and software (not really on e-Government) was about 6.37 billion bath in year 2004-05. Before the mega  projects were launched, we had created an e-Government roadmap and had asked for a budget  of about 500 million baht. But this amount did not get an approval. Now we are waiting for the Mega projects to start.
Regarding the technical expertise and know-how to implement these projects, what are the agencies within Thailand and outside you are involving for consultation?
Up till now the reply is no. But there are some offers. Recently we got an offer from Cisco that they would like to have a workshop to educate how to evaluate the project. We also have the plan to set up our own e-Government agency.
In many international studies of e-Government it has been found that most of the e-Government services benefit the urban citizens because they have more access to Internet. What are the plans in Thailand to benefit the rural population through the means of ICT?
Government has a programme to buy 250,000 computers to be installed in schools in villages. In Thailand we have about 43,000 schools and the project will be completed within this year. Another project is '100 US Dollar laptop'. We are planning to place an  order of about 1 million of such laptops. The project is going to start in 7 countries around the world. In Asia, it is going to be implemented in India, China and Thailand.
We also have computer installed already in the office of the chief of each village and villagers have access to that. But the Internet speed is very slow and we are planning to improve that to broadband. Apart from this, we also have project called 'One temple, One e-Learning Centre' (OTEC), where computer facility is provided within the temple. Our ministry just started the I-Community project, where we are providing telephone, banking services also to the villagers.
Success of e-Government is often defined by the rate of service uptake by citizens, which depends on proper public promotion of such facilities? What is your strategy of promoting e-Government after you have implemented the e- Government projects?
We have to educate the people and that is our responsibility. Not only us but also we are going to urge our companies like TOT Academy who are teaching in villages. Maybe we are also going to use the University's capacity to fulfil this responsibility.
Generally it is observed that government officials resist changing from manual to   computerized systems. How did Thailand government cope with the problem of change management?
If given a choice, no government officer would like to change. But government should force it.  We have about 76 provinces and each province has a Governor as the head. We have a project called CEO Governor, which initially started in 5 provinces as a trial and now they cover all of  them. You have to know that being a civil servant for the government, you have to be very active.
What is your opinion of the progress of ICT development in Thailand?
It is very good to get a view from outside about what you are doing. Last week the senior vice  president of the famous consulting company, Gartner, Bob Hayward spoke about the global  ICT business in Thailand. He said that the ICT growth in Thailand is about 5 % and he recommended Thailand to do three things. His first recommendation was not to change ICT  Ministers too often because in one year we have had 3 ministers. Second was, Thailand must  have their own brand. Like when we talk about India, it is known to be best in software.  Similarly China is good in hardware, Singapore is good in ICT infrastructure and Philippines is very good in call centre business. But when you talk about Thailand there is nothing in ICT.  So Thailand must have a brand. Suppose we are keen in animation, we should set up our  brand for animation. His last recommendation was to devote time and resources on research  and development (R&D).
Follow and connect with us on Facebook, Twitter, LinkedIn, Elets video