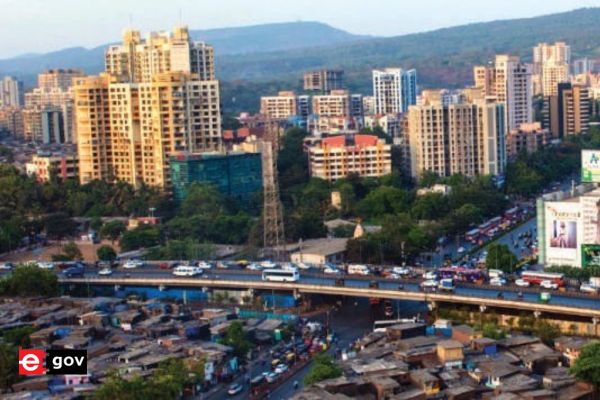 Abstract
The world is currently undergoing a profound shift towards urbanization, with more than half of the global population residing in urban areas, a trend expected to double the urban population by 2050. While cities serve as economic powerhouses, contributing over 80% of the global GDP, they also pose substantial environmental challenges, accounting for a significant portion of energy consumption and carbon emissions. This article explores the critical issues presented by rapid urbanization and advocates for a holistic approach to urban governance and regeneration to ensure sustainable and inclusive urban development.
Introduction
The ongoing global shift towards urbanization has become one of the most significant demographic trends of our time, with over half of the world's population now living in urban areas. This relentless urban expansion is expected to continue, potentially doubling the urban population by 2050.
While cities are recognized as economic juggernauts, responsible for over 80% of the global GDP, they simultaneously exert a considerable environmental footprint, notably in terms of energy consumption and carbon emissions.
As we navigate this dynamic urban landscape, it is increasingly imperative that we confront the multifaceted challenges stemming from rapid urbanization. To do so effectively, we must establish robust governance frameworks and embrace urban regeneration as essential components of sustainable and inclusive urban development. This article delves into these pressing issues and advocates for a comprehensive approach to urban governance and regeneration, capable of addressing the complexities of our urban future.
Patterns of Urban Growth
Urban population growth manifests in two primary ways: densification within existing city boundaries and urban expansion beyond those boundaries. Densification, if not well-planned, can result in unplanned growth, leading to the emergence of slums, socioeconomic disparities, and environmental degradation. Meanwhile, factors such as economics and land dynamics drive spatial expansion, giving rise to new patterns of urban growth, including economic corridors and mega-regions.
However, rapid urban expansion often comes at the expense of agricultural land and ecosystems, compromising climate resilience. It also strains the capacity of local authorities to deliver essential services, often leading to a reliance on informal service providers, increased costs, and a reduced quality of life. Urban sprawl exacerbates problems like congestion, pollution, and longer commutes while shifting economic activities away from city centers.
Transitioning Urban Planning Paradigms
To effectively address the formidable challenges posed by urbanization, we must undergo a fundamental shift in our urban planning paradigms. This transition entails moving away from restrictive and regulatory planning towards enabling and strategic planning that integrates land use with economic strategy, transportation, and infrastructure planning. Key aspects of strategic planning include:
Integration of Land Use: Different departments and agencies responsible for various sectors should collaborate closely to ensure their strategies align, maximizing the positive impacts of development.
Linking Spatial Plans and Investment: Capital investment plans should closely support strategic plans, with a sharp focus on priority projects and potential funding sources.
Flexibility in Policies: Planning legislation and policies should be enabling and strategic, allowing room for local innovation and adaptation to specific contexts.
Accessibility: Planning documents should be presented in a simplified manner, and data should be readily accessible to stakeholders, promoting transparency and active engagement.
Continuous Monitoring and Evaluation: Robust and ongoing monitoring mechanisms are essential to assess the implementation of plans, their impacts, and the lessons learned for future iterations.
The Role of Metropolitan Regions
Metropolitan regions, characterized by multiple administrative and political jurisdictions, play an increasingly pivotal role in urban planning and development. These regions often serve as economic powerhouses, contributing significantly to national economic growth. Globally, the 600 largest cities collectively account for approximately 60% of the world's Gross Domestic Product (GDP). Nevertheless, many metropolitan regions lack comprehensive mechanisms for coordinated planning and governance, leading to issues of fragmentation, inequality, unintended sprawl, and ineffective governance systems.
Inter-jurisdictional coordination and collaboration within metropolitan regions offer numerous benefits, including resource pooling, potential cost savings, and increased economic productivity. By integrating territorial planning across different scales and coordinating various services, efficiency gains can be achieved, particularly through economies of scale. For example, the Lagos Metropolitan Area Transport Authority (LAMATA) in Nigeria serves as an example, overseeing transport planning, policies, investments, and coordination in the Lagos metropolitan area.
Diverse Metropolitan Governance Models
Diverse metropolitan governance models have emerged worldwide, each with unique characteristics and strengths. While there is no one-size- fits-all solution, valuable lessons can be drawn from these models. The key is to strike a balance between achieving economies of scale, ensuring service efficiency, and maintaining accessibility, responsiveness, and accountability to citizens. Effective metropolitan governance relies on several key considerations:
Vertical Integration: Connecting local, regional, provincial, and national levels to manage assets and promote sustainable growth.
Clear Delineation of Functions: Ensuring alignment of local policies with regional strategies.
Commitment of All Local Governments: Fostering flexibility and collaboration in metropolitan functions.
Interim Structures: Special Purpose Vehicles (SPVs) can enhance efficiency during governance transitions.
Strengthening Constituent Local Bodies: Empowering them to function effectively.
Multi-Stakeholder Planning: Fostering holistic, coordinated responses to urban challenges.
Urban Regeneration
Transforming Aging Urban Areas: Urban regeneration is a dynamic process aimed at rejuvenating aging urban areas, enhancing livability, economic vitality, and sustainability. Key strategies include:
Dedicated Regeneration Agencies: Similar to Hong Kong's Urban Renewal Authority and Singapore's Urban Redevelopment Authority, these specialized entities oversee and coordinate regeneration efforts, ensuring expertise, streamlined decision-making, and effective project implementation.
Flexibility in Planning and Zoning: Embracing mixed land use, encouraging higher density development, and promoting adaptive building designs to facilitate regeneration.
Financial Incentives: Offering tax breaks, higher development rights within regeneration projects, and grants to attract private investment and support project success.
Repurposing Public Land: Transforming vacant or underutilized public land into regeneration projects to attract private investment and foster community involvement.
Community Engagement: Involving communities in decision-making through consultations, workshops, and community-led initiatives to ensure projects are responsive to community needs.
Tailoring Regeneration Strategies: Context-specific strategies for heritage preservation, transit- oriented development, and informal settlement improvement.
Public-Private Partnerships: Collaborations that bring expertise, resources, and innovative approaches to regeneration projects.
Robust Monitoring and Evaluation Frameworks: Assessing progress, identifying areas for improvement, ensuring accountability, and allowing for adaptive management throughout the regeneration process.
Also Read | Reinventing Frameworks for Urban Governance and Planning
Conclusion
In an era of accelerating urbanization and evolving urban systems, cities must adapt by establishing thoughtful institutional reforms, fostering inter-governmental and inter-departmental coordination, engaging citizens actively, ensuring accountability mechanisms, and empowering institutions with functional autonomy and financial authority. This transformation is vital to effectively manage cross- jurisdictional urban forms, address challenges of sub-optimal land use, and achieve sustainable urban policies. Cities should embrace flexible, context-based planning and regeneration strategies that cater to the unique needs of their diverse communities, all while localizing global urban agendas and promoting sustainability, economic vitality, and inclusivity. By adopting integrated, inclusive, and reflective approaches, cities can navigate the complexities of the urban landscape and build sustainable, thriving communities for the future.
Note: Summary extracted from the Urban 20 White Paper on Reinventing Frameworks for Urban Governance and Planning, National Institute of Urban Affairs- Urban 20 Technical Secretariat
"Exciting news! Elets eGov is now on WhatsApp Channels 🚀 Subscribe today by clicking the link and stay updated with the latest insights!"
Click here!