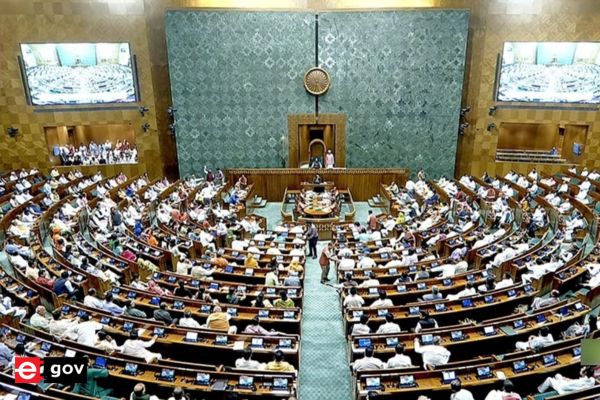 The Rajya Sabha, on Thursday, gave its unanimous approval to the groundbreaking bill proposing one-third reservation for women in the Lok Sabha, state legislatures, and the Delhi legislative assembly. This move comes after the Lok Sabha witnessed a two-thirds majority support for the 128th Constitution Amendment Bill the previous day. With this, the bill has successfully made its way through Parliament.
Prime Minister Narendra Modi celebrated this monumental decision, lauding it as a "defining moment in our nation's democratic journey." In his remarks, PM Modi emphasized the significance of the Nari Shakti Vandan Adhiniyam for the nation's women. "India stands enriched by the resilience and invaluable contributions of its women. This isn't merely a legislative move; it's our tribute to these indomitable spirits," he said.
After the bill's passage in the Rajya Sabha, PM Modi shared images alongside women MPs, stating, "Witnessing these torchbearers of change celebrate this momentous legislation they've championed is heartening." He also expressed optimism about the nation's future, mentioning, "India is on the verge of an inclusive, brighter future, with our Nari Shakti leading this transformation."
Important Notes:
This bill marks the first legislative approval in the newly constructed Parliament building.
Following this decision, both Houses of Parliament adjourned, concluding the special session.
The Nari Shakti Vandan Adhiniyam will ensure a 33% reservation for women in Lok Sabha, state legislative assemblies, and the Delhi assembly. Notably, this quota won't extend to the Rajya Sabha or state Legislative Councils.
Seat reservation will be initiated once delimitation occurs post the release of the relevant first census figures.
An impressive 454 members of the Lok Sabha backed the women's reservation bill, with only two opposing voices. In the Rajya Sabha, the bill witnessed unanimous support.
Pending for over two and a half decades, the bill's passage was achieved during Parliament's special session.
"Exciting news! Elets eGov is now on WhatsApp Channels 🚀 Subscribe today by clicking the link and stay updated with the latest insights!"
Click here!