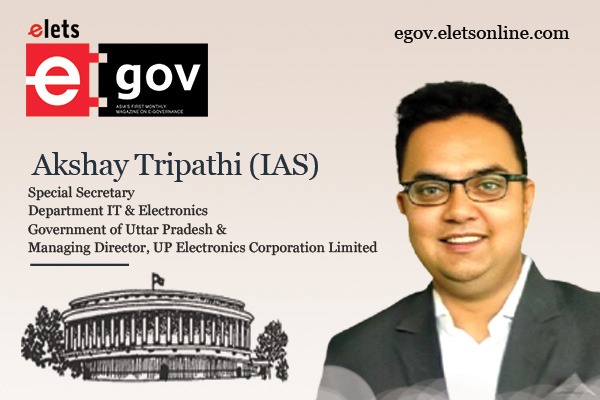 In the ever-evolving landscape of technology and innovation, the establishment of Centers of Excellence (CoEs) has emerged as a strategic initiative to nurture expertise, collaboration, and advancement in specific domains. These centers serve as focal points for knowledge dissemination, research, and skill development, driving significant progress in various sectors. One such notable example is the establishment of CoEs under the UP Startup Policy, which has paved the way for transformative growth in emerging fields.
UP Startup Policy and the inception of Centers of Excellence
The Uttar Pradesh Startup Policy has set a remarkable precedent by establishing the potential of Centers of Excellence in driving technological innovation and economic growth. This visionary policy aims to create a favorable ecosystem for startups and entrepreneurs by providing them with the necessary support, resources, and infrastructure. One pivotal aspect of this policy is the provision for establishing eight Centers of Excellence across diverse domains.
As of now, three Centers of Excellence have been successfully established under the UP Startup Policy, with each center focusing on a unique technological niche. The Indian Institute of Technology (IIT) Kanpur houses two CoEs dedicated to Artificial Intelligence (AI) & Machine Learning (ML) and Drone Sector, showcasing UP's commitment to harnessing the power of data-driven insights and automation. Simultaneously, the Sanjay Gandhi Postgraduate Institute of Medical Sciences (SGPGI) has become a hub for MedTech innovations, driving advancements in healthcare through cutting-edge technologies.
The Pioneering CoEs and Their Impact
The CoE in AI and ML at IIT Kanpur has emerged as a hub for research, training, and collaboration in the field of data science. This center not only fosters academic research but also encourages partnerships with industries, paving the way for practical applications and market-driven innovations. Drones emerged as a disruptive force across various sectors. Recognizing this, UP's initiative to establish a CoE in Drone technology at IIT Kanpur reflects its commitment to explore the applications of drones in agriculture, logistics, surveillance, and more. This step not only boosts innovation but also opens doors for new economic opportunities. On the other hand, the MedTech CoE at SGPGI has led to groundbreaking advancements in medical technology, ensuring affordable and accessible healthcare solutions for the masses.
Looking Ahead: The Vision for Future CoEs
Building upon the success of the established CoEs, the UP Startup Policy envisions the creation of five more Centers of Excellence, each focusing on distinct technological domains that are poised to shape the future. These proposed CoEs are centered around Blockchain, Space-tech, Additive and Subtractive Manufacturing, Quantum Computing, and 5G6G technologies. The policy has already received a slew of proposals for these centers, indicating the enthusiastic response from academia, industry, and the startup ecosystem.
Also Read | Technology transforming education
Expanding the Horizons: CoEs in Other Policies
Inspired by the achievements of the UP Startup Policy's CoEs, the government has taken steps to integrate similar provisions in other policies as well. Recognizing the transformative potential of these centers, other sectors are also being primed for innovation hubs that will drive technological progress and economic growth. By incorporating CoEs into various policies, the government is signaling its commitment to fostering a culture of innovation across domains.
A Dynamic Future: Continual Evolution of CoEs
The Government of Uttar Pradesh's foresight in establishing Centers of Excellence is a testament to its commitment to fostering innovation, research, and development. These centers not only contribute to the growth of specific sectors but also inspire a culture of continuous learning and collaboration. As the success of the existing CoEs paves the way for new ones, the future of technology in Uttar Pradesh is undoubtedly bright and promising.
Views expressed by Akshay Tripathi, Special Secretary, Department IT & Electronics, Government of Uttar Pradesh & Managing Director, UP Electronics Corporation Limited
"Exciting news! Elets eGov is now on WhatsApp Channels 🚀 Subscribe today by clicking the link and stay updated with the latest insights!"
Click here!