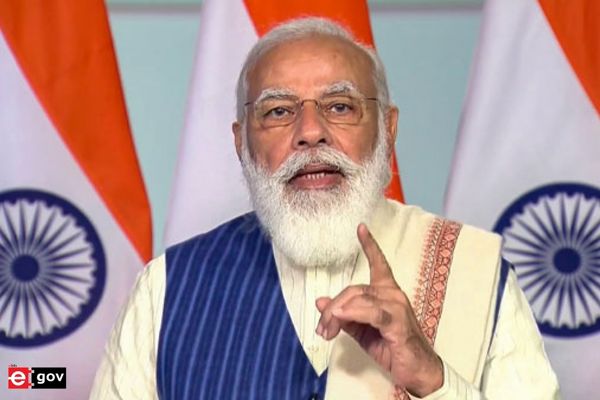 Prime Minister Narendra Modi on Friday, January 13, 2022 launched the world's longest river cruise, the MV Ganga Vilas, which will travel 3,200 km over 27 river systems in five states in India and Bangladesh in 51 days.
The first cruise ship ever built in India, the MV Ganga Vilas, set out from Varanasi in Uttar Pradesh and will go via Bangladesh to Dibrugarh in Assam.

The launch of the Ganga boat service is a watershed event that will usher in a new era of tourism in India, according to the Prime Minister, who also extended an invitation to overseas visitors to visit the nation and experience its vibrancy.
The river trip, according to Mr. Modi, will encourage tourism and generate new employment prospects.
Additionally, he stated that more river cruise systems are being created across the nation.
An official statement claims that the luxury cruise has three decks, 18 suites, a capacity for 36 passengers, and all the luxuries facilities. The MV Ganga Vilas trip, according to the statement, is designed to showcase the best of the nation to the globe. The maiden voyage has 32 tourists from Switzerland signing up for the entire length of the journey, it added.
Also Read | PM Modi underlines states' efforts for water conservation
The 51-day voyage has 50 stops scheduled, including key towns like Patna in Bihar, Sahibganj in Jharkhand, Kolkata in West Bengal, Dhaka in Bangladesh, and Guwahati in Assam. These destinations include world heritage sites, national parks, river ghats, and world heritage sites.
According to the statement, the trip would allow the tourists the chance to set out on an experience journey and enjoy the splendid art, culture, history, and spirituality of India and Bangladesh.