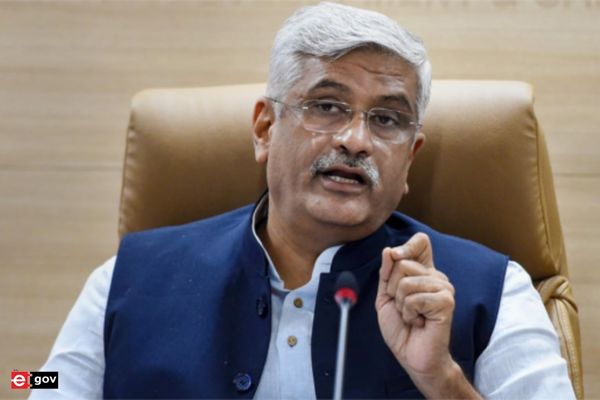 Shri Gajendra Singh Shekhawat, Union Minister of Jal Shakti, has praised Meghalaya for being a trailblazer in providing tap water connections under the Jal Jeevan Mission (JJM). During his visit, the honourable minister commended the state for producing outstanding results in JJM implementation and significantly increasing the number of households with tap water connections.
When the JJM began in August 2019, only 4,550 rural households in Meghalaya had access to water. Tap connections have now been installed in up to 2.61 lakh homes.

"With 41.5% growth in tap connectivity, Meghalaya outpaced the national growth rate of 36%, establishing the state as a role model for JJM implementation." "I am confident that Meghalaya will be able to provide tap water connections to the remaining households well before the deadline," Shri Shekhawat stated.
According to Shri Shekhawat, what makes the Meghalaya Government's achievement genuinely commendable is the fact that, at the time of the JJM scheme's implementation, the State had less than 1% coverage of tap water-connected rural households. According to the Minister, this clearly demonstrates the state's quantum progress in ensuring safe and clean drinking water for its people under JJM.
"Meghalaya is the only state in India that has qualified for the 'Performance Incentive Grant under JJM' for two years in a row." According to Shri Shekhawat, Meghalaya is also likely the only state with a comprehensive water policy, and he announced that approximately Rs. 700 crores would be spent in the state under watershed management, with the goal of constructing approximately 2500 ponds.
The Minister also praised the Meghalaya government's efforts for the ambitious projects it has undertaken for spring rejuvenation and watershed management. He added that Meghalaya's achievements in these sectors would serve as a model for other states to emulate.
CM Conrad K Sangma commented on Shri Shekhawat's observations, saying, "The government of Meghalaya is working hard to provide tap water access to every citizen." We are grateful to Shri Gajendra Singh Shekhawat for his unwavering support for our state's JJM implementation. His encouraging and appreciative words will inspire us to work even harder to bring the benefits of the 'Jal Jeevan' mission to every Meghalayan household. Our state's JJM team will go to any length to ensure that Meghalaya receives the JJM performance incentive for a record third year in a row. We will redouble our efforts to achieve 100% functional household tap connection."
It should be noted that the Honorable President of India, Smt. Droupadi Murmu recently presented an award to Meghalaya for being one of the best-performing states in the country in terms of implementing JJM. Meghalaya was ranked higher than Assam, J&K, Kerela, Manipur, Nagaland, Rajasthan, Sikkim, Tripura, Uttarakhand, Karnataka, Goa, and other states in terms of 'Har Ghar Jal' (HGJ) status. Meghalaya received HGJ status for 597 villages, with nearly 1500 villages receiving 100% tap water coverage.