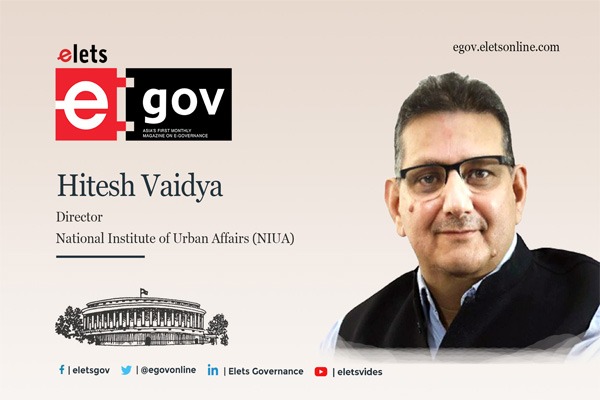 Hitesh Vaidya, Director, National Institute of Urban Affairs brings to light GoI and NIUA's policy implementation initiatives to achieve SDG 6.4 which entails that by 2030, mandated countries will substantially increase water-use efficiency across all sectors and ensure sustainable withdrawals and supply of freshwater to address water scarcity and substantially reduce the number of people suffering from water scarcity.
Water use efficiency is key to addressing the issue of water security. The concept of Reduce
Reuse and Recycle can majorly help solve the problem. Besides producing the benefits of conservation of supplies, optimisation of water use can result in a host of environmental, public health, and economic benefits. It will help improve water quality, maintain aquatic ecosystems, and protect drinking water resources.

A two-pronged approach is vital for improving water use efficiency. Firstly, water productivity needs to be increased (i.e, the value of output compared to the quantity of water consumed in agricultural and highly industrialised economies). Secondly, water losses need to be reduced, for example, by tackling leakages in municipal distribution networks and optimising industrial and energy cooling processes.
The UN figures indicate, approximately 57 percent of countries registered a water use efficiency equivalent to 20 USD/m3 or less in 2019, compared to 58 percent in 2015¹. While more than half of Asia has showcased the highest growth rates, Latin America and the Caribbean show a decrease in water use efficiency.
In the Indian context, the overall water use efficiency (across all sectors- Agriculture, Industries and Services) has improved from 2.45/ USD m3 in 2015 to 3.12/USD m3 in 2019². However, Water Use Efficiency in the Agricultural sector in India is only 38%³. A lot needs to be improved further. The knowledge of the efficiency and sustainability and the conscious use of water is paramount to ensure that it is available in abundance for future generations.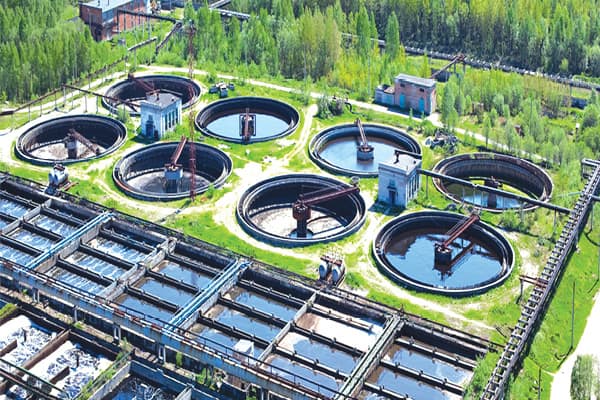 With the rapidly growing population, the demand for water (for domestic, agriculture, industrial and municipal use) is constantly escalating too. As per UN World Water Development Report 2019, the global annual water consumption has been increasing by approximately 1% since the 1980s⁴. If the scenario persists, there will be up to 30% increase in water use by 2050.
Accordingly, the total water requirement of India for various activities around the year 2050 has been assessed to 1450 km3/yr. This is significantly more than the current estimate of utilisable water resource potential (1122 km3/yr) through conventional development strategies. Water scarcity is looming large. We can prevent this scenario by adopting sustainable and integrated practices across various sectors. Therefore, embracing water efficiency measures is necessary to meet the increasing demand for water.
There are several policy measures taken by the central government to address water use efficiency. Starting with the National Water Policy (2012) that has a section devoted to water demand management and water use efficiency. Similarly, the National Water Mission emphasises improving water use efficiency by 20% as a climate change adaptation strategy.
NITI Aayog in its 'Selected Best Practices in Water Management' report of 2017, has highlighted various measures undertaken in India to increase Water Use Efficiency⁵. From restoration and maintenance of water resources as a continual process and involvement of local people and training them to manage their resources, to increasing the storage capacity of tanks and other water bodies, conjunctive use of ground and surface water and establishment of integrated irrigation system that comprises of canal systems, micro irrigation facilities and a network that even handles the problems of salinity, soil moisture, drainage etc.
Also Read | SDG 6.4 – Increase Water-Use Efficiency and Ensure Freshwater Supplies
The National Institute of Urban Affairs (NIUA), through its Water and Environment Vertical, has been pushing the agenda for Water Use Efficiency through research, capacity building, and advocacy. Some of the work undertaken in this area, which is aligned with the target 6.4 of the Sustainable Development Goals are:
The Urban River Management Plan URMP) framework designed by NIUA is a holistic approach for sustainable management of rivers and their associated elements in a city. One of the thrust areas of the URMP is to look at reuse of treated wastewater to reduce the need for fresh water sources. Cities like Kanpur, Aurangabad, and Moradabad have adopted this effectively in their URMPs.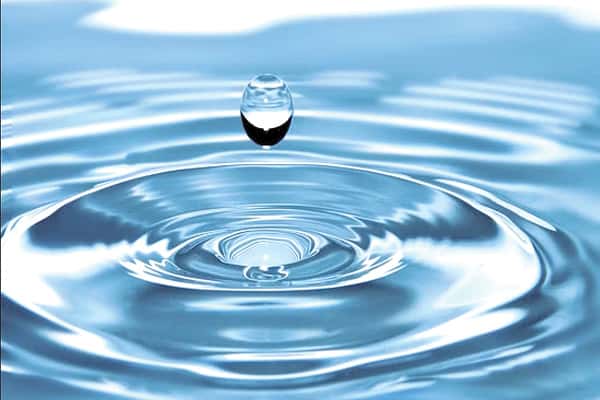 Recommendations are being made for city Master Plans to enhance water reuse efficiency. For example, the draft Master Plan for Delhi (2041) advocates an integrated urban water management approach for the city that makes judicious and efficient use of all water resources available. This is through a mix of incentives (e.g. subsidies for reduced use of water) and regulatory measures (e.g. mandatory provisions for reuse of treated wastewater).
Adequate and sustainable supply of fresh water in the communities, is one of the parameters being considered under the Participatory and Inclusive Water Sensitive Urban Design for Sustainability and Resilience project, while promulgating water-sensitive communities in Delhi.
Adopting sustainable and smart water management practices NOW will avert the water-starved scenario and help us build a water-secure future for the generations to come.
---
1. https://bit.ly/3G57Bcm
2. https://bit.ly/3TpvePS
3. https://bit.ly/3UR61yR
4. https://bit.ly/3tmobNl
5. https://bit.ly/3tmobNl