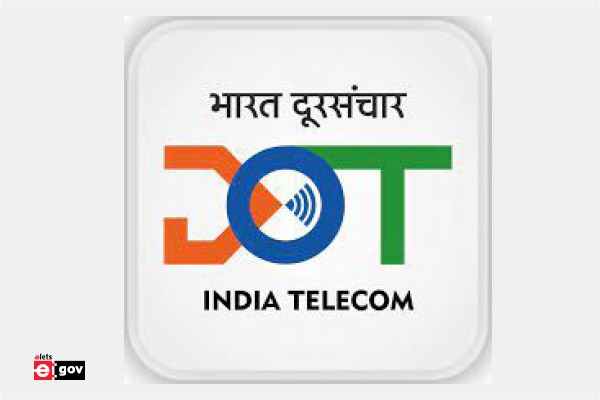 The Department of Telecommunications (DoT) initiates a process to unlock and sell an additional 5,500 megahertz (MHz) of 5G spectrum, worth over INR 35,000 Cr. The announcement comes soon after the government netted a record INR 1.5 Lakh Cr from the recently concluded auctions.
According to officials, DoT has constituted an internal committee to develop a plan for including 37.0-42.5 gigahertz (GHz) as International Mobile Telecommunications (IMT) bands, allowing telecom companies to utilise the spectrum. The officials added that this band, also known as the millimetre wave band, can be helpful in offering 5G fixed wireless access services.
Reportedly, a committee of secretaries will be charged for formally notifying the band as IMT after the DoT submits its proposal on the 37.0–42.5 GHz band.
As soon as the committee of secretaries grants its approval, the DoT would approach the Telecom Regulatory Authority of India (TRAI) to propose the base price for the airwaves and other sale-related parameters. After completion of these procedures, the spectrum is anticipated to be made available for purchase
Moreover, experts estimate that the base cost for the 37.0-42.5 GHz bands might be in a similar range given that the sectoral regulator had recommended pan-India pricing of INR 6.99 Cr per MHz for the 24.5-28.5 GHz band for the 2022 auction.
Considering that DoT wants to make this band available to both satcom and telecom players, the price might even be a little higher.
Currently, some satellite players are using the spectrum in these bands for their earth stations. However, DoT feels that both satellite and telecom operators can co-exist in the band as the requirement for earth stations is limited to a particular area.
"The spectrum has multiple usages, so satellite players and telecom operators should co-exist in the band," a DoT official stated.
Also Read | DoT connecting all Gram Panchayats through BharatNet project
Additionally, the DoT is likely to propose a mixed-use spectrum in the band. As a result, telecom companies, as well as satellite companies like Bharti Group-backed One Web and Reliance Jio's joint venture with SES, can purchase airwaves.
Despite the fact that numerous countries, including the US, had already auctioned off these bands for 5G, India had been lagging to acknowledge them as IMT, claimed a DoT official.
Earlier in 2019, the 37.0-43.5 GHz range was adopted as an additional band for IMT services during the International Telecommunication Union's World Radiocommunication Conference.
According to experts, this spectrum can potentially be used for private networks in addition to mobile and satellite services.
Recently, the Centre concluded the 5G spectrum auction worth INR 1,50,173 Lakh Cr. The auction saw the participation of Reliance Jio, Bharti Airtel, Vodafone Idea, and Adani Data Networks.
Reliance Jio, the highest bidder among all contestants, paid INR 88,078 Cr for 24,740 megahertz (MHz) of the spectrum, while Bharti Airtel paid INR 43,084 Cr for 19,868 MHz. For INR 18,799 Cr., Vodafone Idea purchased 6,228 MHz of spectrum. The latest entrant Adani Data Networks of Adani Group spent a modest INR 212 Cr for 400 MHz in six cities.