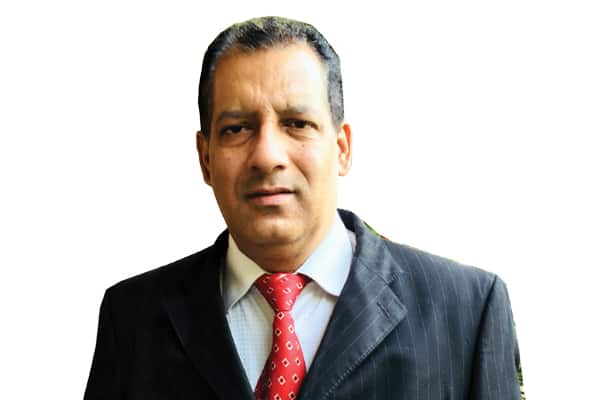 With the surge in the adoption of digital interventions, especially after the COVID-19 pandemic, the threat to cybersecurity has risen like never before. In such times, companies like Kaspersky with their cybersecurity solutions pose a resort for not only the private firms but the government firms and even for the individuals. In an exclusive interaction with Elets, Rohit Sood, Government Leader, Kaspersky, discusses cybersecurity solutions offered by Kaspersky.
The COVID-19 pandemic has been a hard teacher opening eyes to our lack of resilience. In your opinion how can digitisation help improve India's response to such a crisis in future?
There is a huge potential for digitisation and innovation to add value to society and to contribute to public health, the environment and biodiversity. A successful digital transformation will involve empowering people to work in new ways, including reskilling and upskilling. Cross-sector collaboration will play a pivotal role in allowing us to 'build back better' from the current crisis.
The pandemic is a wake-up call for companies to have a plan to deal with disruptions to ensure business continuity. It is also a watershed moment that will signal the fast-track acceleration process for digitisation throughout society. There is enormous potential for tech to help connect people during lockdown periods, and the shift to remote working and e-learning will likely extend beyond the COVID-19 pandemic. Collaboration with governments, financial institutions, and regulatory bodies will be necessary to build the right digital infrastructure to serve society.
It is due to digitisation that in Smart Cities the ICCC (Integrated Command and Control Centre) have played a vital role during the pandemic time. Most smart cities have leveraged their citizen engagement tools at the ICCC comprising city portals, citizen apps, variable display boards, and public address systems, push notifications on mobiles from citizen databases to disseminate information and create awareness amongst the citizens. Some cities have introduced apps through which citizens can be alerted whether they are at risk. If any respondent is assessed to be at risk, connections are made for digitally consulting a doctor over phone or meeting platforms and if required, guiding the person to testing centers in their locality.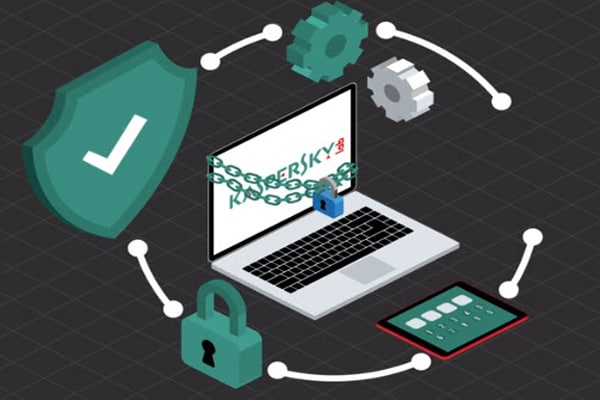 Can Smart Cities leverage Kaspersky's cybersecurity solutions to safeguard the city's communication and networking systems and more importantly citizens' data?
Some of the challenges with smart cities' information systems in relation to cybersecurity include:
A large number of technologies and practical solutions that have to interoperate and communicate with each other.
The possible uneven quality of different embedded technologies.
The remote and onsite exploitability of smart city information systems.
Huge amounts of data to analyse and store.
It is easy to see that the familiar cybersecurity issues are intertwined with each of them. Our position here is that cybersecurity should be considered early on, at every possible level. Kaspersky has become a trusted partner for major CERTS, government bodies and law enforcement agencies in India and around the world, sharing our up-to-the-minute knowledge on cyberthreats and helping to find and implement effective defensive mechanisms.
Considering work from home as the new normal, what specific line-up of products Kaspersky offers as a complete package for companies?
Kaspersky has many innovative and state of the art solutions which will help the children, parents, and individuals working from home in the new norm.
Kaspersky Endpoint Detection and Response
Many attacks on companies happen at the endpoint level, especially with the current remote working environment in view of the current pandemic, where employees are connected to home wifi while accessing to company's network. Kaspersky EDR enables the ongoing monitoring of endpoints and visualisation of every investigative stage, fast access to data, premium threat discovery and efficient analysis.
Kaspersky Hybrid Cloud Security
As companies are gradually migrating to the cloud environment to scale their businesses and allow access to their employees remotely, Kaspersky's Hybrid Cloud Security provides next-generation protection and transparent management across the organisation's cloud-enabled infrastructure.
Kaspersky Threat Management and Defense Solution
For larger corporates, Kaspersky Threat Management and Defense solution delivers a unique combination of leading technologies and services to support the implementation of an Adaptive Security Strategy – helping your security team to prevent attacks, rapidly detect unique new threats, respond swiftly and accurately to live incidents, and predict future threats.
Can emerging technologies like AI, Cloud, IoT, play a revolutionising role in taking cybersecurity a notch above? If yes, how is Kaspersky leveraging such technologies?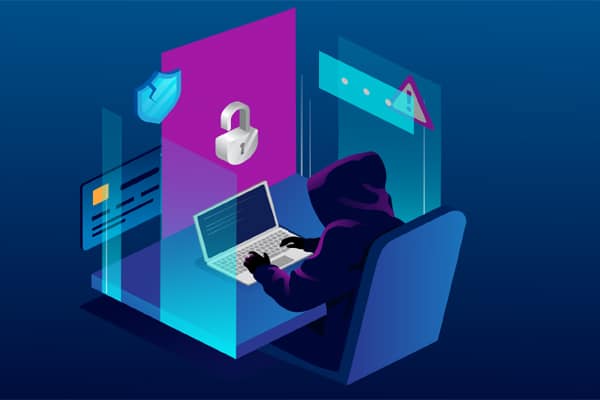 Internet of Things (IoT) has become one of the cutting-edge technologies and an attracting area of interest for the research world, and economically attractive for the business world. It involves interconnection of multiple devices and connections of devices to humans. IoT requires cloud computing environment to handle its data exchange and processing; and at the same time, it requires artificial intelligence (AI) to analyse the data stored at cloud infrastructure and make very fast and reliable intelligent decisions. These interconnected IoT devices use their unique identifiers and the embedded sensor with each device to communicate to each other and exchange information among them using the internet and cloudbased network infrastructure. We are living in the era of big data where the necessity of applying AI/ML has been very critical to the process and analyse the collected cloud-based big data fast and accurately.
AI and cybersecurity have been touted as revolutionary and much closer than we might think. However, this is only a partial truth that must be approached with reserved expectations. The reality is that we may be faced with relatively gradual improvements for the future to come. In perspective, what may seem gradual when compared to a fully autonomous future is actually still leaps beyond what we've been capable of in the past. As we explore the possible implications of security in machine learning and AI, it's important to frame the current pain points in cybersecurity. There are many processes and aspects we've long accepted as normal that can be treated under the umbrella of AI technologies.
Human error is a significant part of cybersecurity weaknesses. For example, the proper system configuration can be incredibly difficult to manage, even with large IT teams engaging in setup. In the course of constant innovation, computer security has become more layered than ever. Responsive tools could help teams find and mitigate issues that appear as network systems are replaced, modified, and updated.
To ensure IoT systems are used effectively and safely, we recommend organisations to:
Consider protection at the very beginning of IoT implementation by using dedicated security solutions. For example, the Kaspersky IoT Infrastructure Security solution is designed to safeguard industrial and business networks for IoT devices – including smart meters, controllers and others. Its key element is Kaspersky IoT Secure Gateway, based on KasperskyOS1.
Conduct regular security audits and provide the security team responsible for protecting IoT systems with up-to-date threat intelligence.
Establish procedures for obtaining information on relevant vulnerabilities in software and applications, and available updates to ensure proper and timely responses to any incidents. ICS Threat Intelligence Reporting service provides insights into current threats and attack vectors, as well as the most vulnerable elements in OT and industrial control systems and how to mitigate them.
Implement cybersecurity solutions designed to analyze network traffic and detect anomalies and prevent IoT network attacks, then integrate the analysis into the enterprise network security system. Kaspersky Machine Learning for Anomaly Detection analyses telemetry and identifies any suspicious actions in the network before it causes any damage.
Kaspersky Solutions for AI/ Machine Learning and IoT Sector
Security by Design – Providing all the tools to secure every software and hardware component of your interconnected systems, enabling a fully validated Chain of Trust to be established, without overloading individual systems or devices, or limiting overall flexibility
Built-in Security at OS level – The Kaspersky OS (operating system) is designed to protect diverse and complex embedded systems from the consequences of malicious code, viruses and hacker attacks, through strong separation and policy enforcement.
Embedded Protection – Harden and protect your Microsoft Windows-based embedded devices and computers with a solution created to optimise security for low-end systems with limited memory capacity that doesn't require ongoing maintenance or internet connectivity.
Automotive security – Built-in 'Security for Safety' based on Kaspersky OS technology, a single secure gateway into ECUs, and a spectrum of security assessment services addressing the needs of current and future connected vehicles.
What new products or software Kaspersky is about to launch in the near future? As digitization is being actively adopted across the nation, what innovative solutions Kaspersky is coming up with to ensure the security of identity, data, and networks, especially for the government sector?
Some of our recent innovative solutions for the Indian market include:
Anti-Drone Solutions – The stand-alone Kaspersky Antidrone solution uses a neural network to detect and classify drones in automatic mode. Sensors, selected specifically for each site, in combination with AI-based technology, signal that a drone is approaching the controlled zone.
Threat Intelligence services –
Kaspersky's threat intelligence service provides evidence-based knowledge, context, and actionable recommendations, regarding cyber threats, delivering organizations in-depth visibility to ensure supreme protection for highly critical infrastructures, including the government sector. With the intel provided, organisations would be able to predict and minimise the risk of a successful attack.
IoT Solutions –
Kaspersky IoT Secure Gateway is a solution designed to build secure IoT systems. At the core of its software lies Kaspersky OS, Kaspersky's proprietary technology. This is a microkernel operating system with extra security tools that render most types of cyberattacks on the device fundamentally impossible. IoT systems allow administrators to monitor hardware in real time. However, it is difficult to achieve complete transparency as the components of complex, multi-level IoT systems are often based on different platforms — which means they use different architectures and software — and they are extremely inconvenient to administer from a single control centre. This can interfere with timely delivery of updates to devices and fast incident response, reducing the reliability and efficiency of the infrastructure.
Kaspersky Machine Learning for Anomaly Detection predicts breakdown of production processes –
Kaspersky Machine Learning for Anomaly Detection, designed to reveal deviations in production processes at the earliest stage, is now generally available as a commercial product.