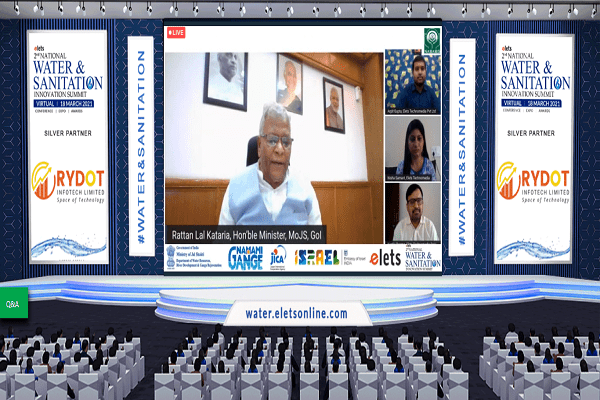 India, a country blessed with abundant rainfall considering the water requirement, is suffering from recurring water shortage issues. In many parts of the country, people have to travel miles to collect water as they lack tap water connections. A major reason for the grave situation is the ineffective management of water resources. However, to overcome such challenges, the Ministry of Jal  Shakti, the Goverment of India, is taking various measures to resolve water woes in India. Addressing such moves, Elets Technomedia Pvt Ltd in association with the Ministry fo Jal Shakti organised the 2nd National Water & Sanitation Innovation Summit 2021.
The summit was graced by the presence of the Minister of State for Jal Shakti, Rattan Lal Kataria, as the Chief Guest. Addressing the summit, the Minister stated challenges due to which the country faces a recurring water crisis.  He said, "With the growing population and industrial demands, the stress on water resources in India have significantly increased, this is a major reason for water shortage in India."
Speaking about the Ministry's efforts to neutralise challenges, he said, "The Ministry of Jal Shakti, since its inception,  has been actively rolling out schemes, policies and programmes to tackle water issues. The Jal Jeevan Mission, a flagship programme of the Ministry, has contributed big time to provide safe drinking water connection to each and every household in rural India. We aim to cover every rural household under the programme by 2024." To augment the situation in cities, the Jal Jeevan Mission (urban) has also been launched recently, he added.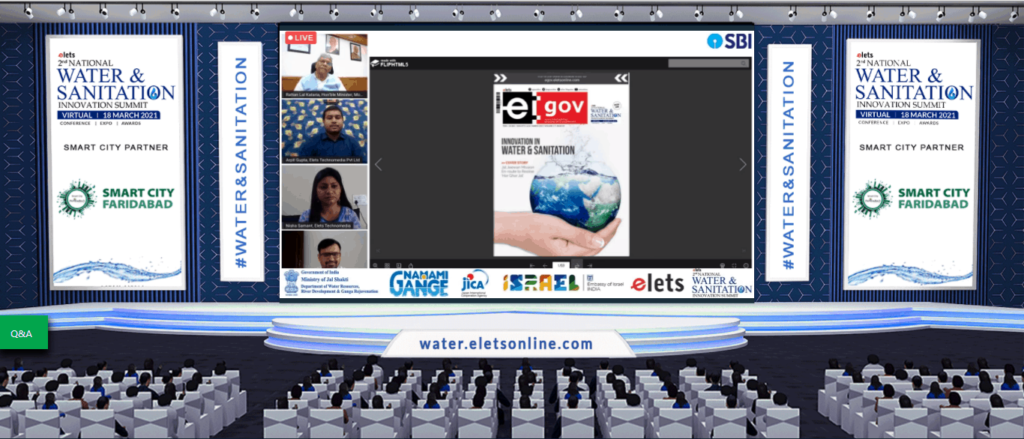 Naming a few more schemes he said, "Programmes and campaigns like Catch the Rain, Har Ghar Jal, Jal Shakti Mission, Namami Gange, Atal Bhujal Yojana, and more have been rolled out to address the water situation with a holistic approach." The Minister announced, "On the occasion of the World Water Day, on March 22, the Jal Shakti Ministry is going to launch the 2nd edition of Jal Shakti Mission. The mission will aim to sensitive more & more people to water conservation."
Also Read: IAS Ajitabh Sharma gets Water Steward of the Year Award
The Minister also launched the Special Issue of the egov Magazine themed 'Innovations in Water & Sanitation' on the virtual summit 2nd National Water & Sanitation Innovation Summit.