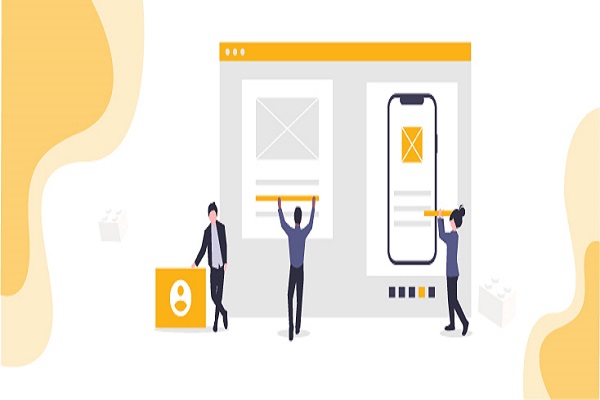 Did you know only six crore MSMEs in India account for 29 per cent of the Gross Domestic Product (GDP) and 11 crore jobs, albeit with less than two per cent automation of supply chain financing? What does it take to keep the manufacturing supply chain moving so that 1.3 billion Indians continue to receive the goods that they need just in time? What is the oxygen that repeatedly fuels manufacturing to ensure that goods continue to flow through the supply chain?
The just-in-time (JIT) supply chain model runs on JIT payments and virtually automates agility, innovation, and efficiency in manufacturing.
The Proof is in the Pudding: Implications of Low Supply Chain Financing Automation
Delayed payments choke MSME suppliers and bring the supply chain to a grinding halt, and adversely affects everyone dependent on them. The concurrent drop of MSME earnings by 20-50 per cent and the decline in India's Manufacturing PMI Index to 50.6 during the COVID-19 pandemic prove the same.
Why are MSME suppliers yet to benefit from supply chain finance automation?
MSMEs in India have an offline legacy and have been historically underserved by technology. Supply chain financing automation in emerging economies, including India, is in stages of infancy. Any technology solution must first prove to MSMEs what is wrong with offline credit platforms and processes before enrolling them into a digital working capital ecosystem.
Lack of digital identity of MSMEs and low levels of automation in transactions
Technology enablement in India's manufacturing sector is at less than two per cent. The lack of digital identity of MSMEs and offline transactions means that there is no accurate data available to assess MSME suppliers for credit underwriting purposes. Therefore, any digital supply chain financing platform will have to invest in product development and market development.
Every formal transaction has a Unique Transaction Reference (UTR) number that is used to track and trace its status. MSMEs do not have to follow up manually with enterprise buyers to receive payments on an automated supply chain financing platform. The platform itself sends reminders to enterprise buyers on pending invoices
Digital divide and economic distancing of MSME suppliers from buyers 
The B2C leg of the supply chain that connects to the end consumers in the supply chain has undergone a great transformation over the last decade. The COVID-19 pandemic also triggered a significant shift in consumer behaviour with many buyers moving from offline buying to online buying.
Also Read: UP Bolstering MSMEs & Rural Industries for Economic Recovery
Digital commerce platforms, apart from providing goods, are leveraging system design, process visibility, and regulatory compliance as levers of trust-building. In digital commerce, linkages across supply chain processes of purchase order generation, invoicing, track and trace of consignments, and quality assurance enable customer satisfaction and fast disbursement of payments. MSME suppliers that have exposure to digital commerce and supply chain financing platforms have begun to move ahead of offline MSMEs.
An easy way for MSMEs to receive timely payments is to use digital commerce platforms. Such platforms connect related but distinct documents of the purchase order (PO), goods received notification (GRN), and the suppliers' invoice. It speeds up the invoice approval and supplier payment processes.
Offline processes create asymmetries of information between enterprise buyers and suppliers
The offline to online swing in the B2C segment of the supply chain has had a powerful impact on the B2B segment of the supply chain. An NPCI report suggests that one-third of India's households are now using digital payment interfaces for purchase transactions. With digital purchasing gaining critical mass in B2C transactions, enterprises are choosing to procure goods from MSME suppliers through digital processes to make their entire supply chain online.
A difference in the digital maturity levels between enterprises and MSMEs forces enterprises to switch from offline MSMEs to online ones. The reasons include:
"Fit-for-audit" GST compliance.

Convenience in filing input tax credit.

Faster turnaround time.
The digital maturity differential further widens the digital divide and causes more damage to the fabric of supplier relationships.
Businesses that sell to consumers have a front-facing role in the supply chain. They need to maintain data to file their GST returns. It requires enterprise buyers to maintain GST-compliant invoices of all their suppliers.
MSME suppliers can send their invoices in a GST-compliant format to their buyers with minimum effort on digital supply chain financing platforms. Smoother GST compliance sets the tone for faster invoice approval and faster payments.
Offline supply chain collaboration slows down innovation and payments
Offline processes for supply chain collaboration significantly reduce MSME suppliers' ability to pitch their innovation to enterprise buyers in critical times. Faced with the risks of supply chain disruptions, enterprise buyers are increasingly interested in mapping supplier capabilities.
Also Read: Banks should support MSMEs through govt schemes: SP Velumani
For example, in the event of a lack of a supplier's digital transactional footprint, an enterprise buyer may opt for another MSME supplier with data of record. These factors can adversely affect purchase order generation, revenue streams, and prolong the cash cycles of MSME suppliers.
When an MSME supplier switches to digital working capital platforms to get paid, enterprise buyers access historical data on collaborations with them. Enterprises can check the time frames without any transactional history, explore the reasons, and map the MSME supplier's capability. Smooth collaboration leads to fast payments.
Offline credit underwriting makes credit infusion risk-prone, slower and costlier
While banks and NBFCs are the lenders of the last resort, MSME suppliers are better off depending on the lenders of the first resort; enterprise buyers. Large enterprise buyers consider MSME suppliers' cost, quality, delivery, and creditworthiness before awarding contracts.
Supplier creditworthiness assessments have gained more traction with enterprise buyers. It has happened due to numerous suppliers invoking the force majeure clause in epicentres of the pandemic.
Offline working capital management systems require manual credit underwriting. The sheer volume of data, the slow velocity of credit risk analysis, and the variety of less reported financial metrics make credit risk management risk-prone; therefore slower, and costlier. The logic applies to both enterprise buyers and BFSI institutions. The real cost of credit will have a markup over the risk premium for lending to a sub-prime entity in addition to the nominal cost of credit.
Online credit underwriting is more accurate than the offline one. It makes enterprise buyers and banks more confident about offering credit to an MSME that ticks all boxes of their criteria. MSME suppliers have to pay lower rates of interest on early payments through online working capital platforms than offline credit sources.
MSME finance automation, a need to establish an all-weather supply chain & make India aatmanirbhar
At the heart of our efforts to make an Aatma Nirbhar Bharat for 1.3 billion Indians is the need to secure the pipelines connecting enterprise buyers to MSME suppliers. For every B2C transaction, there are five to seven transactions in the B2B supply chain that involve enterprise buyers and MSME suppliers that make in India.
The B2B supply chain and its finance in India are far too big and far too important to be at the mercy of offline processes and platforms of MSME credit. MSME financing automation is a need to have, and the time is now.