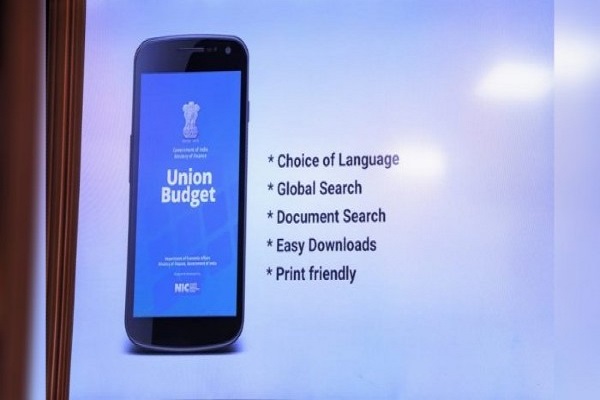 In a historic move by the Government of India, the Union Budget 2021 that is set to be presented today on February 1, 2021, is going to be paperless. The Centre has launched a dedicated Union Budget Mobile App for Android and iOS smartphones. This will provide the Members of Parliament (MPs) and the general public hassle-free access to the budget documents.
Such a move is seen for the first time in the history of independent India wherein the Union Finance Minister Nirmala Sitharama will present the budget through a tablet.
As per the statement from the Union Ministry of Finance, All the 14 Union Budget documents including the Annual Financial Statement (popularly known as the Budget), Demand for Grants (DG), Finance Bill, and more will be available on the mobile application.
Also Read: Ministry of Finance to go 'paperless' for Budget 2021
The application has been developed by the National Informatics Centre (NIC) under the guidance of the Department of Economic Affairs (DEA), the statement added.
Also Read: Union Budget 2021-22| Key Takeaways from Finance Minister Nirmala Sitharama's Budget Announcements
To download the mobile application, the iOS users access it from the Apple App Store whereas, for the Android users, the app will be available on the Google Play Store. Also, the Centre has made the download link available on the Union Budget web portal www.indiabudget.gov.in. The users can download the app by clicking on the link to Download Mobile App, which in turn directs to the Google Play Store or Apple App store.