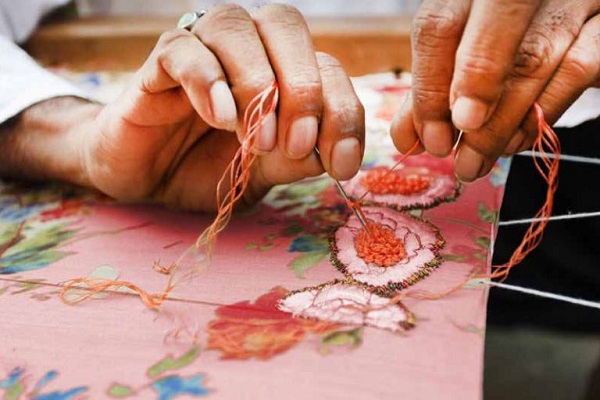 Export, being an important parameter of economic growth of a state, holds huge significance amid upheaval in global trade. With an aim to improve overall export figure and to do away all the hiccups in between, the Uttar Pradesh government has come up with export policy 2020- 25. It envisions to strengthen the policy framework which will ultimately facilitate 'easy to do business paradigm. A gist of what the new export policy comprises and how it will create a tangible difference.
In today's scenario, the global trade is highly unpredictable and dynamic. The product specifications and quality parameters of the product change very frequently with the demand of the buyers. To cope up with the changing trends in the international market and to scale up export figure in the State, the Government of Uttar Pradesh through its nodal agency Uttar Pradesh Export Promotion Bureau (UPEPB) is coming up with the Export Policy 2020 – 25.
Objective of the export policy
It aims to improve policy framework, create and upgrade the infrastructure, develop "Make in UP, Make in India Brand", promote GI (Geographical Indication), support the Export Oriented Units (EOUs) in all possible ways. Through this policy, Government of Uttar Pradesh not only intends to increase the merchandise export but also the Service export from the State.
To provide the support to the export oriented units and give the boost to the merchandise and service export from Uttar Pradesh, UPEPB has made certain provisions in the proposed Export Policy 2020-25 that are as follows:
Infrastructure: Export Oriented Common Facilities Centres will be setup for facilitating value addition process under Uttar Pradesh Export Infrastructure Development Scheme. UPEPB will also leverage the Government of India Schemes to develop the required infrastructure.
Transport Subsidy: Being a land-locked state, Uttar Pradesh does not have any port. It has to send export shipments via rail/ road to Gujarat, Maharashtra and Kolkata port, which increases the cost of transportation. For example, transportation of goods from Agra to Mundhra (Gujrat) port in 20-feet dry cargo is around Rs 43,000 and in 40 feet dry cargo is around Rs 63,300. To support the EOUs and to make them globally competitive, it is necessary to provide them transport subsidy.
Under this policy, transport subsidy will be provided on the Inland Haulage charges incurred by the exporter in transporting the goods l To encourage exports to neighbouring nations i.e. Nepal, Bangladesh, Bhutan through truck, cargo transport subsidy will be provided to the exporters.
Electricity duty exemption: The MSME sector units, whose exports are more than 50% of their turnover, will be given exemption on electricity duty for 5 years.
Market Development Assistance Scheme: Virtual Exhibitions/Fairs/Buyer- Seller Meets organized by ITPO/EPCs/Commodity Boards etc will also be covered under Marketing Development Assistant Scheme along with physical exhibitions/BSMs. This will support the MSMEs to explore the international market and increase their horizon of marketing.
Incentives on Certification: For exporting in European countries, USA, UK, most of the International buyers' demand for the Conformity European (CE), China Compulsory Certificates (CCC) etc certifications. Under this policy, exporters will get financial assistance on getting these certificates. This will also improve the process of the unit and the chances in getting more export orders.
Research and Development Support for Intellectual Property Right (IPR): To boost innovation in the Industry, under this policy the Government will support registration to IPRs.
Process Improvement and Ease of Doing Business: To encourage the transparency in documentation, better coordination and speed up the clearance process, following are the provisions that are proposed under this policy: –
Also Read: UP Bolstering MSMES & Rural Industries for Economic Recovery
Easing Load Carrying Limits on roads: RTO imposes heavy penalties on exporting trucks if they are found to exceed their load carrying limits. These penalties and subsequent time delays causes' tremendous loss to the exporters. UPEPB will develop a mechanism in synchronization with transport department to get load clearances timely. UPEPB will also approach transport department to revise the load carrying limit for export trucks.
Centre– State Coordination Cell will be setup for coordinating with various GOI sponsored Councils and Organisations related to export.
Dedicated GST Cell: GST Cell will be established for redressing grievances of exporters.
Export hub– Export Development Centres (EDCs) are being established at district level. These centres will help the grass-root level exporters in documentation and process related to export and required technical knowledge. Federation of Indian Exporters Organization (FIEO)/ Subject Matter Consultants will help run these EDCs as knowledge partner. EDCs would also provide logistics support by coordinating with India post and help the exporters in on boarding of products on e-commerce platforms like Amazon and e-bay.
For better coordination, District Export Promotion Committees and District Export Promotion Councils are being set up under chairmanship of the District Magistrate in each district, so that all these efforts could be taken to primary/root level.
Green Card Facility: U.P. Government will provide 'Green Card' facility to its exporters for fast movement of goods and speedy disposal of complaints/issues faced by exporters/permissions and approvals at single window.
Incentive for promoting export from Service Sector: Under this policy, UPEPB would incentivize the skill development courses for five Champion Sectors which have maximum export potential. In Coordination with sector specific department, UPEPB through course designing agencies will design sector specific courses and will implement the training programs. Below mention are the skill development courses that are identified till date.
Nursing Courses
Care Givers Courses
Training in AYUSH and Wellness
Technical Skill training
Tourism & Hospitality services
Education Services
Brand equity (Promoting brand UP): Through brand equity, a strong globally competitive brand for products manufactured/ produce originating from Uttar Pradesh will be developed.
Also Read: A Model For Urban Governance: Lucknow lists Municipal bond for infra Financing 
Market research and database for exporters: For providing live and timely market information on products and markets for helping the SME exporters to enter the export market directly. UPEPB will conduct this study of State through FIEO/ Export councils/ International trade bodies/ consultants hired by UPEPB.
Skill Development and Export Promotion:
Export Promotion Bureau of Uttar Pradesh will identify the sectors, which have utmost export potential. In the identified sectors, Skill Development Programs will be implemented.
Conduct district Level Awareness program: Government Should initiate various programs and workshops at district levels to create awareness among people about exports To implement policy in an effective manner, UPEPB is developing an comprehensive export strategy that will cover all the relevant dimensions. To study Export Products Ecosystem, survey and analysis of obtained data at district level, 'District Export Action Plan for each district of U.P. is being prepared with the help of expert organisations like Ernst & Young and Price Waterhouse Cooper.
The primary focus of this action plan is to study the present level of exports from each district, identify new export potential products for enlarging present export basket and search for new potential markets for our products, identify gap between global quality standards and that of products being exported now, mapping of export infrastructure, development of Cluster based new SEZs and Export Parks.
Through Export Policy 2020- 2025, an ecosystem will be developed that will support the exporters in every means. The ecosystem will lead to increase export from Uttar Pradesh and will lead to increase in production capacity of the individual unit and thus increase in employment opportunities.
Strategies adopted by Export Promotion Bureau, UP to streamline things
Market Development Assistant (MDA)
Exporters are participating in prestigious Foreign Fairs, which on an average require an expenditure of about Rs. 5 lacs, which is difficult to be met by SME's. This Scheme was introduced to support the exporters to increase the global reach of our renowned products. Under the scheme, financial assistance is provided.
Subsidy on Freight Charges upto Gate way Port
To overcome this competitive disadvantage of U.P., being a land locked State and far away from gateway ports, it is essential to compensate the additional cost of freight borne by MSM Units of the State. To offset this disadvantage, partially, and enable them to remain competitive, this Scheme was introduced in 2007-08 to provide Financial Assistance and remain competitive in the International Markets.
Capacity Building
Open House meetings/seminars/training programes are being organized by Export Promotion Bureau in association with Apex Institutes/EPC's etc. in export potential areas for solving the export issues and suggesting necessary matter to the govt. for policy changes/amendments.
Studies, Surveys, Brand Promotion & Creation of Data Base
This Scheme was introduced from financial year 2007- 08 for updating the U.P. export information and dissemination center, which also publishes a newsletter on export related matters. The above center is also providing consultancy to exporters and cater to their information needs on different product categories of exports.
State Export Award
The Award is given to recoginse the contribution of Top Exporters in each of 25 specified categories and to promote the new Exporters of the State.
Air Freight Rationalisation Scheme
The assistance to exporters, who send their export consignment from the Air cargo complexes of the state, is also provided in the form of subsidy on the export air cargo charges. Such assistance would be available to the Industrial, Agro and Food Processing export consignments sent through Air Cargo Complexes of the state.
Uttar Pradesh Niryat Awasthapna Vikas Yojna (NAVY)
In order to complete the projects related to Export Infrastructure the State Govt. started Uttar Pradesh Niryat Awasthapna Vikas Yojna. Under this scheme, the selected projects lying in the basket have to be completed. Like ASIDE Scheme, the projects have to be established, maintained and operated by the Implementing Agencies (SPVs).