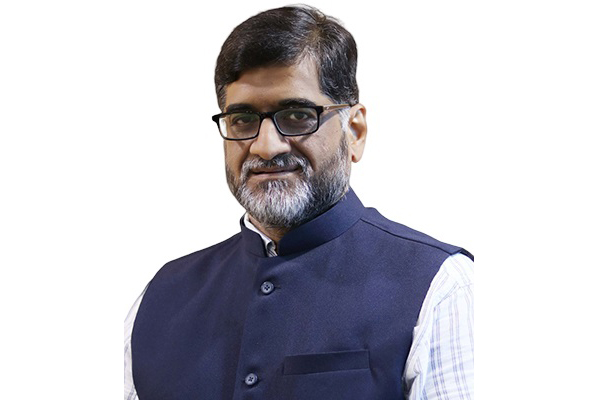 Elets Technomedia organised virtual India Transformation Summit from July 10 to July 12 to address the growth and development of the nation which has been significant in recent years. Sameer Unhale, Practitioner, Smart Sustainable Urbanism attended the summit and delivered his address on 'Innovations in ULBs: Future of Urban Governance'.
Mr Unhale started off by underlining a fact, "India's urban system is almost the third-largest in the world. As the population in urban India equal to US population" Hence, the significance of India's urban systems in all the aspects is extremely crucial and this century is going to be the century of cities, he added.
Speaking of the urban governance, Mr Unhale said, "The system of municipalities is one of the oldest urban systems in place in India. It was established by the British. Today, we see that we have smart cities and other urban bodies which simply reflects how various organisations and institutions are trying to work in the city space and trying to contribute their bit."
Adding on the urban governance and institutional participation, he said, "When we talk about the municipalities we bring in to focus the elected representatives, the human resource, we talk of the strengthening of the municipalities and of finances. However, when we talk of innovations, I think the monopoly of municipalities needs to be dismantled. Sime basic services and functions should go to local entrepreneurs or private firms." The population size of our cities is so much that we may not be able to fetch all the services from one institution like the municipality hence private intrusion should be allowed, he added,
Mr Unhale, tabling his suggestions said, "The municipalities must focus on the core governance aspects and release the service delivery to local entrepreneurs or private firms." Moreover, in Indian municipalities, citizens play only three roles – voter, complainant or tax payer. The citizen engagement with municipalities is still not there and there is a need to bridge this gap. Citizen and community engagement in running municipalities is significant, he added.
Also Read: Innovation, Speed and Togetherness will enable us to contain Coronavirus: Sameer Unhale
Citing examples of municipal works and importance of citizen engagement, Mr Unhake said, "You talk of COVID control, citizen support is needed; you talk of solid waste management, we require citizens' participation; for water we require citizens, hence, municipalities need to directly involve citizens."
Putting forward his inputs on financing, he said, "We are dependent on taxes or debt finances. Therefore, for managing finances municipalities need drastic innovations."
Concluding his address, Mr Unhale summarised by saying, "There is a need for municipalities to leave off their monopoly and let private players set in for service delivery. Secondly, citizens and community engagement is the core aspect and that should be practised. Finally, there is a need to look at innovative methods for finances."