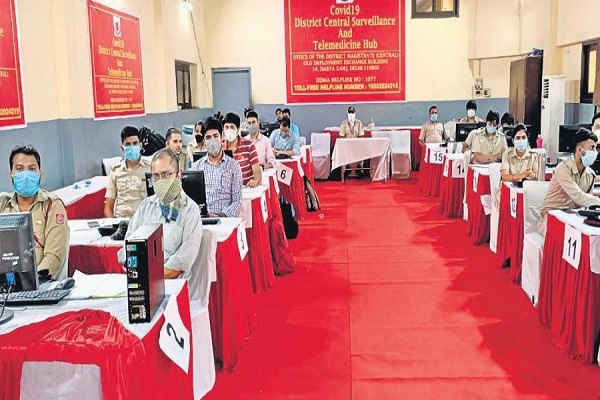 Government of Delhi, on July 3, launched District Surveillance and Telemedicine hub at Daryaganj. Initially, the centre will cover Central Delhi district. Chief Secretary Vijay Dev inaugurated the centre which has a 30-seater capacity. Residents can dial toll-free number – 1800202024215 between 8 am and 8 pm for services like medicines, sanitisation in their area and essential commodities. It is a first-of-its-kind initiative District Surveillance and Telemedicine Hub which will serve as a free helpline service for patients and their families.
Counsellors at the centre will be available for any kind of COVID related help and assistance. Moreover, the role of counsellors will be to provide assistance for sanitisation, removal of biomedical waste, provision of essential commodities and others.
Also Read: Tele-medicine project launched in Narayanpet for villages
According to a statement by the District Magistrate's office, the newly launched surveillance and telemedicine hub will be of great help to the people and the authorities as the Central Delhi is one of the most affected districts in the country by Coronavirus. Counsellors at the centre will also be engaged in contact-tracing, besides a team of doctors heading the hub, added the statement.
Also Read: Maharashtra launches telemedicine, govt doctors to consult online
Besides this, a portal has been launched for patients' grievance redressal. Further, the portal will provide daily analytics regarding containment zones, subdivision-wise, hospital-wise and other possible parameters.