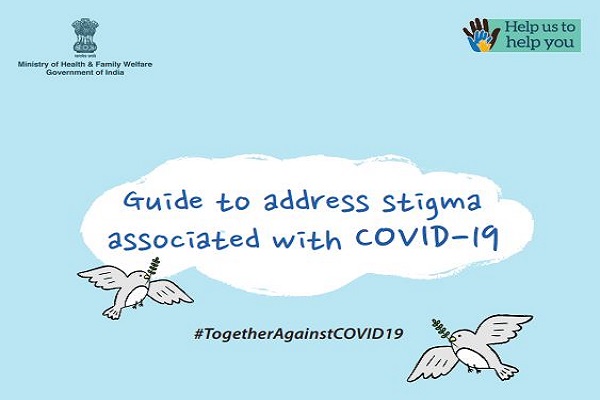 In a bid to reduce the stigma associated with the Coronavirus infection, the Ministry of Health and Family Welfare (MoHFW) has rolled out an illustrated guide on June 16. The ministry was of the view that the stigma associated with the disease is causing a difficult time and creates more stress hampering the recovery of COVID-19 patients.
Moreover, the stigmatisation can lead to people hiding symptoms, hesitate in seeking medical help and not following quarantine norms. Henceforth, delay in the reporting of cases or people hiding will make the pandemic management even more difficult.
The guide stated, "COVID-19 pandemic is a public health emergency that is causing a stressful and difficult time for everyone. During this crisis, rumours and misinformation create more stress and can hamper COVID 19 recovery."
Also Read: Health Ministry releases SOPs for functioning of malls, religious places, hotels
The ministry clearly said that adopting preventive measures can be effective in protecting people from the disease. Though the virus is contagious but preventive measures such as physical distancing, washing hands frequently and wearing a face cover and mask are the key to prevent infection. Further, the guide states that if a person gets infected despite precautions, it is not his/her fault as anyone is susceptible to contracting the disease.
The patients and their families need support and cooperation. Those who have recovered do not have the virus and there is no risk of transmission, the ministry stated. The guide related by the ministry has listed Dos and Don'ts according to which one should be appreciative and supportive of the efforts made by frontline workers and share positive stories of those who have recovered from coronavirus.
Also Read: "No Panic Only Awareness" our motto to fight COVID: P Narahari