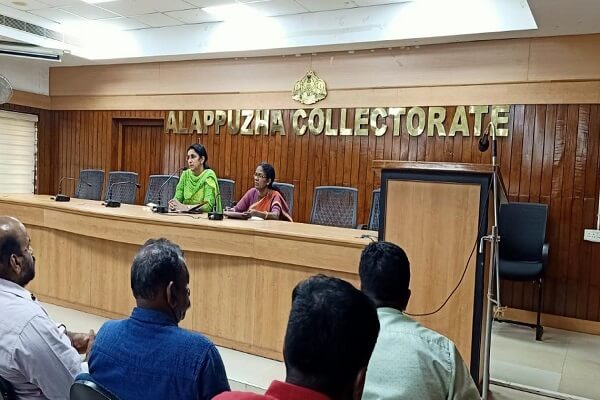 In a bid to aid the migrant workers facing trouble amidst the lockdowns implemented due to the spread of COVID-19, a 24×7 operational control room has been opened at the Alappuzha district collectorate to address issues faced by the migrant workers.
On March 31, M Anjana, District Collector said that migrant workers could directly call the control room for any concerns. The DC, further, informed that all the arrangements have been made to provide food and shelter to the workers. Also, the supply of medicines is taken care of in case needed. At present, three personnel of the Indo-Tibetan Border Police (ITBP) who can speak multiple languages have been given the charge to answer calls at the control room. The workers facing any distress are asked to contact 0477 2239040 for assistance.
The DC said that around 15,994 people were served lunch through community kitchens. Around 12,664 of the total were provided food for free. Moreover, the imposition of Section 144 of the Criminal Procedure Code (CrPC) has been extended till April 14 midnight as a strict preventive measure against the viral widespread.
Also Read: JNCASR develops antimicrobial coat against COVID-19 to prevent transmission