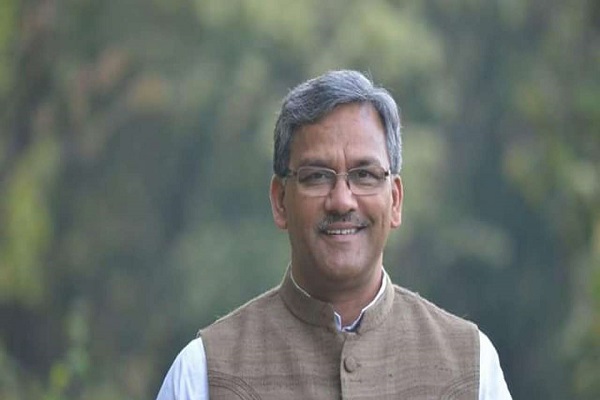 The Government of Uttarakhand has transferred as many as 12 IAS officers in a minor reshuffle. However, few officers are not allotted posting owing to delay in issuance of appointment orders.
Anil Joshi, newly turned Deputy Secretary, has been given the charge of Department of Urban Development and Civil Aviation.
Gajendra Kafaliya has been allotted Finance and Ayush department.
Revenue department, Sports and Welfare department has been given to Dhirendra Kumar.
Arpan Kumar Raju has been allotted Food and Civil Supplies and Housing Department.
Shivendra Narayan has been given Women Empowerment and Panchayati Raj department.
Dhruv Mohan Rana, Deputy Secretary Drinking water department has been transferred and given the responsibility of Urban Development department.
Girish Chandra Joshi who was earlier looking after Civic and Sports department has been shifted to the Chief Minister's Office. Moreover, Vikram Rana has been given the charge of Secretarial Administration.
Moreover, Narendra Rawat has been given the charge of Agriculture Department whereas, Rajiv Tiwari has been given the Minor Irrigation Department.
Hari Singh has been allotted the Department of Industrial Development and Mining.
Madan Singh will take charge of Watershed and Program Implementation Department.
Due to a delay in issuance of appointment orders, two IAS officers Sachin Kurve (2003-Batch) and Deepender Chaudhary (2008-Batch) has been waiting for their appointment after the administrative reshuffle. It has been two weeks since Kurve has returned to his state cadre from Maharashtra deputation. Kurve, who is a secretary rank official, has not been allotted the responsibility of any department.
Deepender Chaudhary who is on the additional secretary rank was the former District Magistrate of Haridwar. Although, Choudhary has been released of his duties. However, he has not received any further duty orders as of now.
As per the sources, the approval of the duties reshuffled has been pending from the Chief Minister's Office. Also, there are chances that charges of some officials of the rank of Additional Chief Secretary, Principal Secretary, Secretary, and Additional Secretary.
Departments have been allocated to newly promoted deputy secretaries and secretaries waiting for deployment.
Also Read: Almora: The Cultural Heart of Uttarakhand