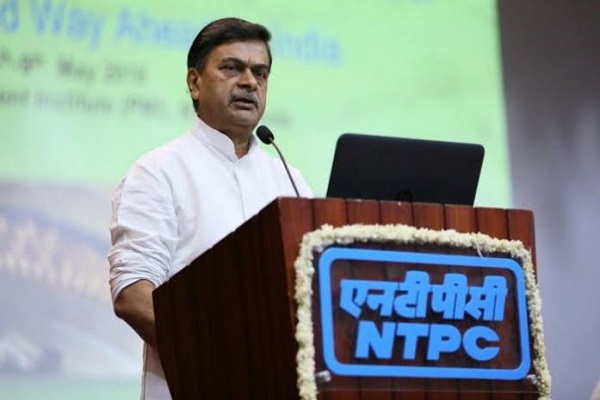 In a bid to meet India's energy target of 175 Gigawatt (GW) renewable energy, an investment of Rs 4 lakh crore has been estimated by the Government of India over a period of next three years.
RK Singh, Power and Renewable Energy Minister said during a Rajya Sabha session, "A cumulative renewable energy capacity of 83.38 GW has already been installed in the country up to October, 2019. To achieve the balance target of 91.62 GW, an investment of about Rs 4,14,581 crore has been estimated as capital cost."
Singh also stated that a non-banking financial institute under the Ministry of Renewable Energy (MNRE) will be financing these projects. The institute will raise the resource from internal and external sources such as bilateral and multilateral agencies, raising masala bonds from international and domestic market, and by borrowing from banks or financial institutes.
Anand Kumar, Secretary at MNRE, said that the government is committed to manage curtailments to enhance the ease of doing business for developers in the renewable energy sector.
Kumar was quoted by a national daily as, "Payment security mechanism to de-risk investments in renewables has been put in place. On the demand side, the ministry is working with farmers and commercial and industrial consumers to embed them into the renewables value chain as direct stakeholders."
According to him, the number of regional energy management centres is being increased, which is aimed to support the increasing share of renewable energy.
He further added that additional investments of about USD 80 billion at today's prices would be required till 2022 and about USD 300 billion till 2030 to meet the targets.
Also Read: Embracing Renewable Energy for Green Future