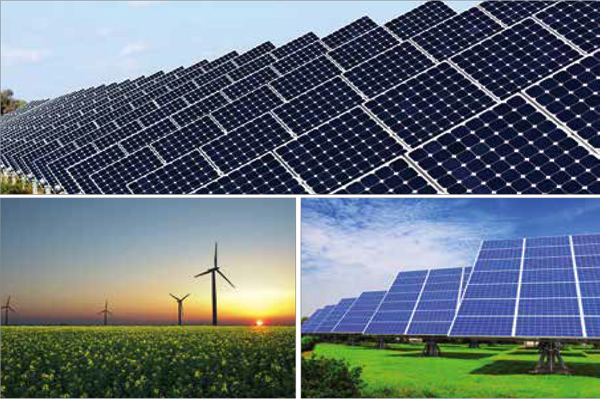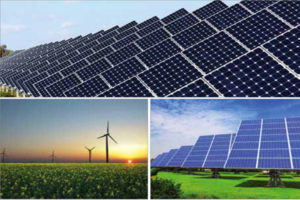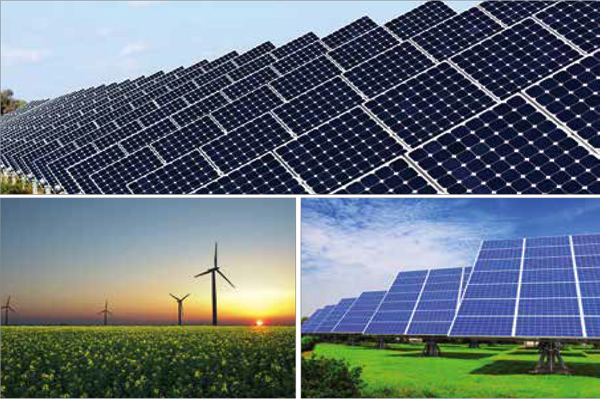 The Indian Renewable Energy (IRE) sector, which is the second most attractive renewable energy market in the world, ranks fourth in the world in terms of total installed wind power capacity. It added record 11.0 GW in wind and solar power capacity in 2016-17. The focus of Government of India has shifted to clean energy after it ratified the Paris Agreement. As India looks to meet its energy demand on its own, which is expected to reach 15,820 TWh by 2040, renewable energy is set to play an important role, writes T Radhakrishna of Elets News Network (ENN).
With the increased support of government and improved economics, the sector has become attractive from investors perspective and India ranked second in Renewable Energy Attractive Index 2017. Market Size Total installed capacity of IRE touched 58.3 GW as of September 2017, which is around 17.7 per cent of total energy capacity of the country (329.3 GW). During September 2017, total installed wind power capacity in the renewables mix stood at 32.5 GW (55.8 per cent), while solar power capacity was 13.1 GW (22.5 per cent).
Total solar capacity is expected to touch 18.7 Gigawatt (GW) by the end of 2017, which is about 5 per cent of global solar capacity, and further increase to 8 per cent by 2035. With a potential capacity of 363 gigawatts (GW) and with policies focused on the renewable energy sector, Northern India is expected to become the hub for renewable energy in India. Investments/ Developments According to the Department of Industrial Policy and Promotion (DIPP), Government of India, FDI inflows in the Indian non-conventional energy sector between April 2000 and June 2017 stood at $5.9 billion.
The Central Electricity Authority (CEA) expects investment in India's power transmission sector to reach Rs 2.6 trillion ($40.3 billion) during the 13th plan (2017-22), and to enhance the transmission capacity of the inter-regional links by 45,700 megawatt (MW).
Major Highlights
Private Equity (PE) investments in India's wind and solar power have increased by 47 per cent in 2017 (January 1 to September 25) to $ 920 million, across nine deals, as compared to $ 630 million coming from 10 deals during the corresponding period in 2016.
JSW Energy signed Memorandum of Understanding (MoU) with the Government of Gujarat for setting up an electric vehicle (EV) manufacturing unit in Gujarat at an estimated cost of Rs 4,000 crore ($608.88 million).
Tata Capital Ltd and International Finance Corporation (IFC) invested Rs 200 crore ($31.0 million) in their joint venture (JV), Tata Cleantech Capital Ltd (TCCL), to increase its loan book for investing in renewable energy projects.
The Asian Development Bank (ADB) and the Punjab National Bank (PNB) signed a financing loan worth $ 100 million, which will be used to support solar rooftop projects on commercial and industrial buildings across India.
India's first ever multi-modal electric vehicle project has been launched at Nagpur, which will bring together a fleet of 200 electric vehicles including taxis, buses, e-rickshaw and auto rickshaws, on cab aggregator Ola's app platform in Nagpur.
Private equity (PE) investment firm, Actis LLP, is planning to invest about $ 500 million in Solenergi Power Pvt Ltd, its second renewable energy platform in India.
Larsen & Toubro (L&T) Construction bagged an order worth Rs 5,250 crore ($ 814.6 million) from Qatar General Electricity and Water Corporation (Kahramaa) for electricity transmission and expansion of network.
The Government of India and the Asian Development Bank (ADB) signed a loan agreement for $ 175 million to be provided to Power Grid Corporation of India Ltd (PGCIL) for construction of interstate transmission systems for solar power projects which will enable the transfer of surplus solar energy to power-deficit states.
The Government of India and the Government of UK plan to jointly invest up to GBP 240 million ($ 298.95 million) in an India-UK fund, which will invest in India's energy and renewables sector.
Greenko Energy Holdings has raised $155 million from its existing investors, Abu Dhabi Investment Authority (ADIA) and Singapore's sovereign wealth fund GIC, which will be utilised for expanding its clean energy portfolio to 3 gigawatts (GW) from 2 GW at present.
Renewable energy company ReNew Power has announced securing $390 million debt funding from its existing investor Asian Development Bank (ADB), and will use the funds to develop and expand capacities of 709 megawatt (MW) across various states of India. Government initiatives Some initiatives by the Government of India to boost the Indian renewable energy sector are as follows:
The Government of Maharashtra plans to set up a 500 MW capacity solar park in its Dhule district with private bids planned in FY18 and has already selected 1,000 acres of land for the first phase of the project.
The Government of India announced plans to implement a $ 238 million National Mission on advanced ultrasupercritical technologies for cleaner coal utilisation.
The Ministry of New and Renewable Energy (MNRE), Government of India decided to provide custom and excise duty benefits to the solar rooftop sector, which in turn will lower the cost of setting up as well as generate power, thus boosting growth.
The Indian Railways is taking increased efforts through sustained energy efficient measures and maximum use of clean fuel to cut down emission level by 33 per cent by 2030.
The Union Cabinet approved raising of bonds worth Rs 2,360 crore ($ 366.2 million) by the Indian Renewable Energy Development Agency (IREDA), which will be used in various renewable energy projects in FY 2017-18.
The Union Cabinet approved construction of 10 units of indigenous Pressurised Heavy Water Reactors (PHWR), with a nuclear capacity of 700 MW each, which is expected to bring substantial economies of scale and maximise cost and time efficiencies, and thereby boost India's nuclear industry.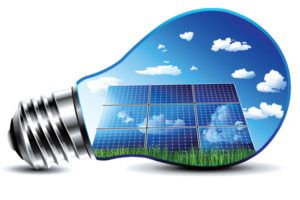 Road Ahead
The Government of India is committed to increased use of clean energy sources and is already undertaking various large-scale sustainable power projects and promoting green energy heavily. In addition, renewable energy has the potential to create many employment opportunities at all levels, especially in rural areas.
The Ministry of New and Renewable Energy (MNRE) has set an ambitious target to set up renewable energy capacities to the tune of 175 GW by 2022 of which about 100 GW is planned for solar, 60 for wind and other for hydro, bio among other. It is expected that by the year 2040, around 49 per cent of the total electricity will be generated by the renewable energy, as more efficient batteries will be used to store electricity which will further cut the solar energy cost by 66 per cent as compared to the current cost.