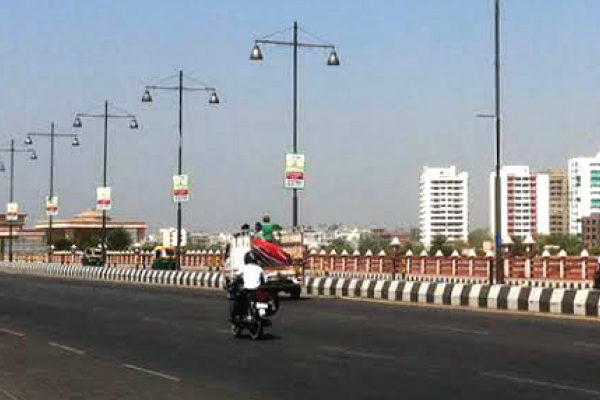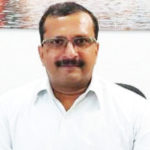 We have leveraged IT right from the beginning in terms of having unique code for every road. Now that the unique ID scheme has started, we have come up with PRAGATI, under which information of every road network is present online, says Nitin Gokarn, Principal Secretary, Public Works Department (PWD), Government of Uttar Pradesh in an exclusive interview with Arpit Gupta of Elets News Network (ENN).
Please share an overview of the PWD Department of Uttar Pradesh in terms of projects being executed by the department. What are the size of the project and how many districts are being covered?
The road network of Uttar Pradesh state is 2.33 lakh kilometers which can be classified as national highways, state highways, Major District Roads (MDR), Other District Roads (ODRs) and village roads. We have a substantial network of approximate 40,000 ODRs, around 8,000 MDRs and around 7,000 state highways. The budget allocated for road network development is Rs 22,000 crore, of which 40 to 45 percent is utilised for widening and strengthening of the carriageways.
The amount spent on periodical repairs, annual repairs, and maintenance account for about Rs 3.5 thousand crore, and Rs 2.5 thousand crores is spent on account of building bridges, rail over bridges, etc. The remaining amount is for smaller projects such as Bundelkhand, Purvanchal, etc.
We have leveraged IT right from the beginning in terms of having unique code for every road. With that unique code, we can identify which road we are talking about. We have not just given this unique code to PWD roads but all departments who have told that this their road network includes all departments.
We have also come up with PRAGATI, which refers to Pro-Active Governance and Timely Implementation, under which information of every road network is present online. Notably, Uttar Pradesh the only state in India to have executed the e-Measurement Book (EMB) System, which is regularly updated with the current status of projects. Each project is linked to a unique code to our system and it also helps us tally if it is justified as per the cycle or not.
With the aid of Chanakya software, we ensure a smooth payment process. This software enables us to know about the payment and transaction details of each day, which is facilitated through the EMB mechanism.
We are also using an app called NIGRANI. Citizens can download the app and share photographs of roads that need to be repaired. The map will capture the latitude and longitude and exact location of the concerned area and uploaded it to our system. Once that gets repaired, the person who uploaded is notified of it. There is a dashboard available with all our executive engineers and chief engineers.
We have appointed contractors in state highways, MDR, ODR, and areas around Vidhan Sabha to repair potholes within 48 hours. For village roads, the designated repair schedule is 72 hours. The problem with village roads is that the length is much more as compared to others and at times the allocated budget is not sufficient.
To tackle this situation, we have asked for specific proposals on, especially degraded village roads. We are looking at the use of technology to count the passenger car units because all estimates are based on the volume of traffic and also the composition of traffic. If there is heavy traffic on any particular point of any road and the road is not designed to withstand the load, then it will degrade at a much faster rate. We have come up with a solution wherein we have installed CCTV cameras on both sides of the road in terms of incoming and outgoing traffic which is recorded for seven days.
Through this system, we know exactly what the vehicle mix is and then we use that to design the crust. All crust designs are IIT Bombay designs. Our engineers are able to put specific parameters of CPD, CDR, etc. and IIT Bombay itself provides the design which gets checked so that there is no mistake at the time of designing the crust.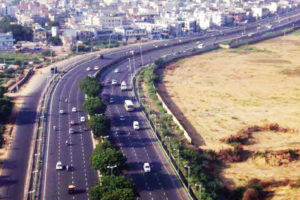 Over the last year, the requirements for aggregates across the state came down through the mechanisms of immersion treated subways and cement treated subways. We have saved around 12 lakh million tones of aggregates in the last one-and-half-year which is enough to prepare four-lane roads from Ghaziabad to Ghazipur across the state. We have saved around Rs 920 crore. Last year, with the aid of Chanakaya software, we have integrated the process of preparing estimates and proper bidding through e-tendering, wherein entire bidding above Rs 10 is online. This has led to aggressive bidding. In a first, UP PWD has been able to save Rs 300 crore which has come back to the government because of the online tracking system. They have surrendered money to the government after all the work has been completed. This is the first time that the use of technology has helped us in achieving this milestone.
We have also come out and launched a new app called PRAHARI through which technical evaluation of e-tendering is done. In December of last year, we have done away with the single tender system completely. So earlier in 2014-15 and 2015-16, roughly 80 percent of all contracts were single tenders because of lack of competition there were hardly any savings per se in the department. Now most of the tenders are below the estimates and we are saving approximately 15-20 percent in many of them.
We plan to roll out across all the states which capture the dynamic bidding capacity of every contractor through Chanakaya software because it knows what worth which contractor has been given. We also have an electronic system for contractor management where contractors can log in and get registered on an online basis. The payment system through tender work for PRAHARI is also regulated through payment gateway mechanism. A lot of changes have taken place in the last one year. And all these software are integrated though there are some gaps that we are working on and we have hope that by February we will be first in the country to have an end-to-end solution for all our projects.
New technologies are coming in for road construction and repair. Are we also planning something for road safety?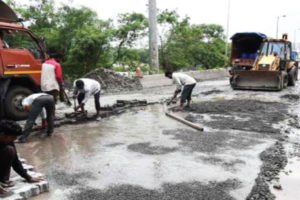 Last year, we had allocated a budget of Rs 128 crore for road safety in the state to prepare temporary measures, which included soft engineering solutions for traffic calming, signages, road markings, etc. Road infrastructure was nonexistent for several parts of the state. From 2016 to 2018, a total of 700 black spots have been identified and the rectification was done and funded by PWD.
We conduct a monthly meeting in which we monitor the progress of black spots. All the T-junctions, Y-junctions on the main carriageways across national highways, state highways are monitored in terms of measuring the speed of the traffic. There are several works ongoing and much has been done but we hope that it will be completed by this year.
Is the usage of technology helping you curb malpractices ensuring transparency in the system?
Absolutely! Owing to the technology, we are able to save a lot of financial resources, get better price discovery, better degree of competition and also more confidence in terms of the work that is done through the EMB mechanism, and all the reports of the periodic tests that are done during construction are generated through the Utilisation Certificates. There is a lot of transparency and working in a more systematic method has been done in the last one and a half years in PWD.
There are a lot of talks of pothole-free roads in Uttar Pradesh and much hype has been given by the media and politicians. What is your take on that?
Every year in the monsoon season, we face the problem of potholes. Especially this year in eastern Uttar Pradesh, where there has been a prolonged monsoon, there have been several instances of waterlogging on the road and heavy traffic. We had asked all our officials to look out for potholes on all state highways, major roads within Nagar Nigam area, MDRs, ODRs and make it potholes free for village roads as the extent of the village road network is much more. We are monitoring the progress of work. Currently, as per our reports, one-third of work is done while two-third of work is remaining. There has been some delay in getting some of the blocks owing to the prolonged monsoon season.
What are the future plans of the department?
We are trying to get the best practices from across the world. In terms of technology and IT, how it can be integrated within PWD. And we have formulated teams within the department on six major areas where we have asked them to look at available literature and technical publications and see what can be made relevant for us. We have also brought in two new inclusions in our SORs such as fly ash bricks that have been brought for our building construction in government sector any department, not just PWD so we use fly ash bricks instead of normal bricks and usage of plastics on the roads. On October 2, we have done eight roads in the state and we are planning to take up 20 percent of all repairs, restoration and renewal work with plastic roads. We have integrated plastic roads in our SORs also so we hope to consume a lot of single-use plastic that is available in the field. It is not costing us much which is a good thing for us but at the same time it is helping to maintain the longevity of our roads also in removing the problem of plastic in our environment.