India's digital initiatives are based on use of technology that is affordable, inclusive and transformative. The Digital India programme aims to transform India into a knowledge based economy and a digitally empowered society, writes Prem Narayan, Deputy Director General, Unique Identification Authority of India (UIDAI).
In 21st century, Information Technology (IT) is not just a vertical anymore but part and parcel of every person's daily life. It has been defined as the century of advancement of and application of IT which act as a change agent in different aspects of business and society. The Indian IT sector is divided into four segments- IT services, software and engineering services, business process management (BPM), and hardware. The IT-BPM sector is expected to contribute more than 45 percent in total services export.
India's digital initiatives are based on use of technology that is affordable, inclusive and transformative. The Digital India programme aims to transform India into a knowledge based economy and a digitally empowered society. India is truly in lift-off phase of digital adoption, being the second fastest digitising country amongst a set of 17 emerging and mature digital economies.
Public digital platforms like Aadhaar, BHIM-UPI, GSTN and GeM coupled with private sector innovation have accelerated digital adoptions in India. The digital delivery of services has simplified the way in which citizens interact with government to avail various services and has enhanced the ease of living of the citizens.
The new and emerging technologies are significantly impacting the processes and aspirations in critical sectors like agriculture, education, health etc. the deployment of these technologies – Artificial Intelligence, Blockchain, Drones and Robotics, have the potential for innovation and immense value addition in these sectors.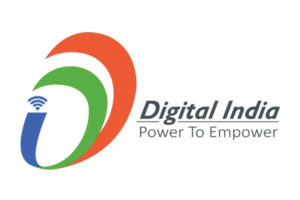 More data has been created in the past two years than in the entire previous history of the human race. By 2020, about 1.7 megabytes of new information will be created every second of every day for every human being on the planet. It will come from the web, billions of phones, sensors, payment systems, cameras, and a huge array of other sources.
As data grows more voluminous, distilling it and bringing it to life through visualisation is becoming critical to helping make data analyses digestible for decision makers. Visualisation is vital to meeting the last-mile challenge of discovering value in massive data sets, and if India is to build a trillion-dollar digital economy, it needs to make the discipline a national priority. Indeed, India has launched several initiatives to create aggregated data portals and visualisation tools.
The government created a national open data portal (data.gov.in) in 2012 to increase transparency in public affairs and make data available to the public to encourage its innovative use. Currently, the portal offers access to data from more than 170,000 resources, including data and documents published by various government departments and agencies. The site is comparable to national open-data platforms launched elsewhere.
Also Read: The Digital Ecosystem Needs a Legal Framework for Governance: Ravi Shankar Prasad
Government agencies can expand the coverage and scope of open data and dashboards in the future, and they can harness data for specific applications and use cases to improve the economic and social lives of citizens. For example, – Jan-Dhan financial-inclusion scheme, Aadhaar ID cards, and mobile phones — can be used to better target the allocation of government subsidies.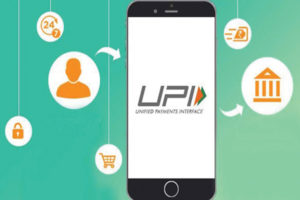 Government agencies around the world are achieving analytics-based impact. Data analytics industry growth will depend on factors such as data availability, utility, innovation, anonymity, and privacy. The value of India's data analytics industry is projected to rise to USD 16 billion by 2025. A South American country used machine-learning algorithms on geospatial data to predict patterns of disease transmission and developed proactive measures against the Zika virus. It allowed optimised actions by identifying transmitter municipalities and ensured proper assessment of all municipalities.
Beyond the government, privatesector enterprises in India will be active users of data analytics and visualisation. Companies are likely to invest more aggressively in data and analytics capabilities, building data centres, cloud storage solutions, and analytics software platforms, and in hiring employees knowledgeable about using data and analytics to drive business impact. Innovating to serve such clients will enable India's digital companies to evolve to address an international need for data-driven analytics.
In fact, India could emerge as a global hub. The right policy framework and adequate collaboration by stakeholders are necessary to lay the groundwork for the development of new and innovative use cases to deliver value to the government as well as its citizens.
Also Read: Microsoft Cloud for Digital Governance Tour Lucknow explores role of cutting edge technology for governance
Follow and connect with us on Facebook, Twitter, LinkedIn, Elets video