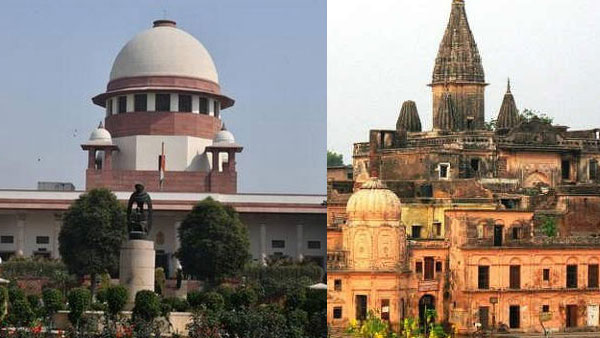 The Supreme Court concluded the hearing on Ram Janmbhoomi-Babri Masjid land dispute in Ayodhya case on Wednesday. The verdict is likely to be declared between November 4 and 17, 2019.
The five-member bench, headed by the Chief Justice of India Ranjan Gogoi heard the case for 40 days. The bench granted three days to the contesting parties to file written notes on 'moulding of relief' or narrowing down the issues on which the court is required to pass the judgement.
On October 14, the case entered a crucial stage on its 38th day, when the hearing was resumed in the Supreme Court after a week-long break for festivals.
The CJI is scheduled to retire on November 17, hence it is necessary for the apex court to deliver the judgement prior to that to avoid fresh hearing.