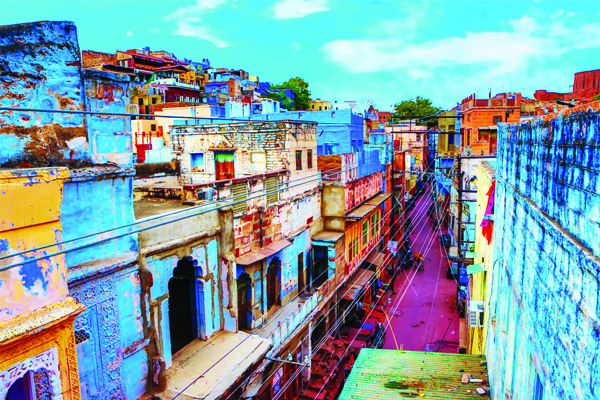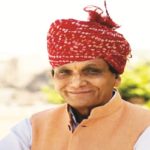 Jodhpur is the only city in the state, which has taken up the task of cleanliness on its own level by coming up with the concept of Smart Colony-Smart Ward. The Jodhpur government is on a full-spree of making their city the first ever cleansed living city, alongside abolishing the use of plastics as well, says Ghanshyam Ojha, Mayor, Jodhpur Municipal Corporation, in an interview with Kartik Sharma of Elets News Network (ENN). He also talks about the e-governance initiatives taken by the Jodhpur Municipal Corporation.
As the first citizen of Jodhpur, what is your vision for the city?
Being the first citizen of Jodhpur, my vision is 'Swachh Jodhpur, Swasth Jodhpur, Harit Jodhpur'. It is a slogan given by the Municipal Corporation and the Municipal Corporation is using this slogan for all correspondence.
Prime Minister Narendra Modi's vision of Swachh Bharat is going well in India. What are you doing towards the objective of cleanliness in the city of Jodhpur?
The Hon'ble Prime Minister Shri Narendra Modi had launched the 'Swachh Bharat Mission' on August 15, 2015 from Red Fort, New Delhi. The Government of India has allotted separate budget to all local authorities to clean their respective areas. Jodhpur city is declared as Open Defecation Free (ODF). The Swachh Bharat Mission programme is appreciated by all in the world. The Municipal Corporation of Jodhpur has made the programme for cleanliness of the city by providing extra labour, vehicle, dumpers, loader, dust bins, etc. With the help of this approach, indeed the city of Jodhpur will be clean.
What are your ideas to develop Jodhpur as renowned tourist spot of global stature?
There are more possibilities to develop Jodhpur as tourist spot of Global Stature. Jodhpur is the second largest city of Rajasthan. There are so many institutions of National and International level like All India Institute of Medical Sciences (AIIMS), Arid Forest Research Institute (AFRI), Central Arid Zone Research Institute (CAZRI), Indian Institute of Technology (IIT), National Institute of Fashion Technology (NIFT), National Law University (NLU), Mugneeram Bangur Memorial (MBM) engineering college, medical college, etc. Tourist places like Mandore Garden and Umaid Garden are being developed by local authorities. Ghantaghar is one of the biggest tourist spots and Municipal Corporation of Jodhpur is working towards keeping the heritage looks of Ghantaghar intact. Other top tourist destinations in the city include Jodhpur Fort, Umaid Bhawan Palace, Jaswant Thada, Kaylana Jheel and Balsamad Lake.
What are your initiatives to give the citizens easy access to the services of Municipal Corporation of Jodhpur?
To ease the services to the city of Jodhpur, Municipal Corporation has been providing online services like birth and death certificate, trade license, etc. Single window system is operated by Municipal Corporation of Jodhpur. All Municipal services like issue of lease deed, name transfer, sales permission, land use charge, No Objection Certificate (NOC) for bank loan, complaints regarding road lights, sewerage cleanliness, dead animal encroachments, etc. are done online.
What is the Corporation doing towards health and public safety in Jodhpur?
Towards health and public safety, the Municipal Corporation has begun providing sanitary napkin vending machines to girls' schools, fogging in all the Municipal wards, door to door garbage collection, and separate system of collecting garbage to fertilizer at hotels, restaurants, hospitals and multi-storied buildings. Separate equipments are installed at the spots.
What is your message for the people of Jodhpur?
It is my humble request to the citizens of Jodhpur to cooperate with the Municipal Corporation to keep the city clean by not throwing the garbage here and there. Garbage should be given to the door to door collecting taxi or dumped at a scheduled place. It is also requested to banish the use of plastics. Pay the due tax on time for development of city. Also, plant more and more trees to keep the pollution control in check.