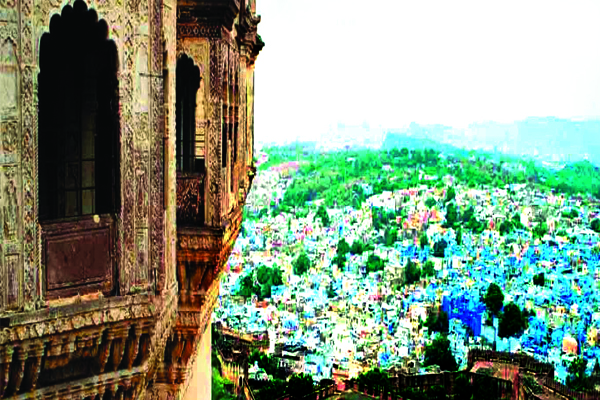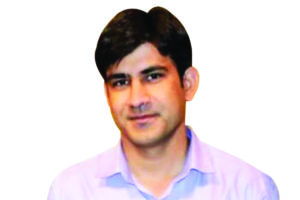 Sewage treatment is one of the key indicators of urban development. Jodhpur, popularly known as the Sun City, is taking various initiatives for sewage treatment. Suresh Kumar Ola, Commissioner, Jodhpur Municipal Corporation, writes for Elets News Network (ENN) on the sewage treatment processes deployed at Jodhpur.
Jodhpur is the second largest city of Rajasthan and also known as the Sun City. The total population of Jodhpur city is 13 lakh whereas 80 percent of its area is covered under sewerage system. At present, three Sewage Treatment Plants (STPs) are functional in Jodhpur, namely Salawas 50 MLD STP Phase I, Salawas 50 MLD STP Phase II, and Nandri 20 MLD STP.
Both 50 MLD STP Phase I & Phase II are located in Salawas, in same campus which is 20 kilo meters from the city and 20 MLD STP is located in Nandri which is 22 kilo meters from the city. Salawas Phase I 50 MLD STP was sanctioned under RUIDP package no- UIDSSMT/JOD/W/01- Lot 2). It was constructed by Jodhpur Development Authority and completed in September 2012 and then handed over to Municipal Corporation Jodhpur for operation and maintenance. The total project cost including five years operation and maintenance is Rs 34.41 crore.
Salawas Phase II 50 MLD STP was sanctioned under the Chief Minister's budget announcement year 2012-13. The Plant was constructed by Municipal Corporation Jodhpur and became functional from July 2018. Operation and maintenance of this plant is being carried out by Municipal Corporation Jodhpur through private vendor. Total project cost including 15 years operation and maintenance is Rs 40.41 crore.
Both sewage treatment plants are designed for an average flow of 50 Million Liter per Day (MLD) and peak flow of 112.5 MLD and are based on Activated Sludge Process (ASP) technique. Both plants have water treatment and sludge treatment units.
The type of water treatment units are Fine and Coarse Mechanical Screen, Grit Chamber, Primary Clarifier, Aeration Tank, and Secondary Clarifier. And the types of Sludge Treatment Units (sludge generated during sewage treatment process) are Primary and Secondary Thickener, Digesters, and Centrifuge. Presently, both plants are achieving parameters of treated water as per design norms.
Treated sewage is being reused for agriculture purpose and generating revenue of Rs 40 lakh per annum for Municipal Corporation Jodhpur and sludge generated during treatment process is being used as manure. In order to balance the environment, there is horticulture surrounding both the plants which also maintain aesthetical aspect. Students of AIIMS, IIT, engineering colleges, medical colleges, nursing colleges, etc. frequently visit STP for their practical training.
Jodhpur is divided in three zones namely Pal zone, Jhalamand zone and Punjla zone. Pal zone and Jhalamand zone sewer reaches to Salawas STP's combine inlet chamber through 1600 mm box channel. Presently, the total flow at combine chamber of both plants is 65- 70 MLD. The treated water from the STP is used for agricultural purpose and rest (if any) is discharged in to Jojari river. This discharge point is two kilometers from the plant. Plant design is based on Central Public Health and Environmental Engineering Organisation (CPHEEO) manual and the Government of India rules.
Water Treatment Plant Units:
Inlet Chamber: Receiving chamber where sewage form the Pal and Jhalamand zone collect.
Leading Channel: Divert total flow to each STP from Inlet Chamber.
Carse Sreen: Mechanical and Manual Coarse Screen.
Remove Floating matters: This works on timer, level sense and manual operation.
Fine screen: Mechanical Fine Screen remove floating matter up to 6 mm. This works on timer, level sense and manual operation.
Grit Chamber: There are four Grit Chambers. This unit removes inorganic grit particles. This unit removes up to 10 percent SS.
Parshall flume: This unit measures sewage flow and show value in field display unit and this data automatically recorded in SCADA.
Primary Clarifier: As many as two primary clarifiers are there. Sewage from the parshall flume enters from primary clarifier. This unit removes organic impurities of sewage by settling process and BOD up to 35 percent. Oil and grease are also removed in this unit.
Aeration Tank: A total of two aeration tanks are there. This is the main treatment process called ASP Activated Sludge process. This unit removes remaining impurities of sewage by Aerobic Biological Oxidation Process. In this process sewage is mixed with aerobic bacteria contained in return sludge and required oxygen is provided by diffuser fed by air blowers. DO meter is installed in each aeration tank to find dissolved oxygen in tank. DO readings is connected with SCADA system which gives command to Air Blowers to increase or decrease air quantity in Aeration Tank to maintain required DO level.
Secondary Clarifier: As many as two. This treated sewage from Aeration tank is allowed to settle in secondary clarifier. Effluent of this unit has BOD less than 20 ppm, COD < 100 ppm & TSS < 30 ppm. This treated water is collected in treated sump from where it is being used for agricultural purpose and remaining (if any) joins river Jojari.
Parshall flume and flow measuring unit is provided after secondary clarifier to measure treated waste water flow. In each treatment unit, impurities removed are collected at tank bottom which is collected and treated separately.
Sludge Treatment Units
Primary Thickener: Sludge collected at bottom of Primary Clarifier is collected in Primary Sludge Sump and sent to Primary Thickener through pumps installed in Primary Pump House. Pump on and off and sludge withdrawal can be controlled by SCADA through sludge density meter and Level Switch installed in sludge line and sludge sump. In Primary Thickener Unit continuously moving scraper thickens sludge and its consistency becomes up to seven percent.
Secondary Sludge Thickener: Sludge at the bottom of Secondary Clarifier is collected in RAS unit from where it is sent to Secondary Thickener by Submersible Excess Pumps. This unit works on same principal as Primary Thickener and its sludge consistency becomes up to four percent.
Digesters: This thickened sludge from both thickeners is collected in Thickened Sludge Sump and as per its density measured by sludge density meter; it is feed to digester by pumps. In sump level, switch is provided to control pump on and off by SCADA and to give alarm when sump is full or empty. Sludge Digester is air tight structure. In digester, sludge is digested by anaerobic oxidation process in absence of oxygen. In this unit sludge is digested to become stable. To further thicken this sludge it is sent to Centrifuge Building. Sludge consistency of digested sludge becomes up to eight percent.
Centrifuge: Centrifuge Unit convert digested sludge in thick sludge cake, this sludge is used as manure. Consistency of this sludge is 22 percent.
RAS – Return Activated Sludge: Sludge collected in Secondary Clarifier is collected in RAS unit. Some part of this sludge is returned back to Aeration Tank to provide bacteria in tank and remaining sludge is sent to Secondary Thickener.
Supernatant collected in each sludge treatment unit is sent to Primary clarifier for further treatment. Whole plant is SCADA connected. All instruments and machinery installed at field can be operated by SCADA manually as well as in auto mode and their data is recorded in SCADA.
PMCC, MCC panel SCADA Room: To operate plant in auto mode or from control room PMCC, MCC panels and SCADA are installed.